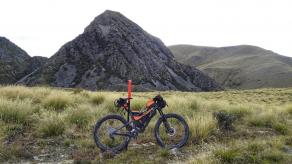 Brian Brown : I thought I'd show you where & what the new wheels are being used for. I use them as my bikepacking/adventure wheel set. I've attached a couple of photos from a recent overnighter. They're fantastic. Thanks again for such wonderful service.
SHARE YOUR JOY
Uploading your LB products photos and getting USD10 refund.

TRANSFER-FREE SHARE
Simply scan the QR code to uploading your photos by any mobile devices.