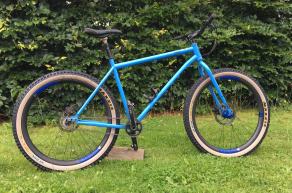 Lasse : Rims: AM/EN740 (RM650BC22) Amazing rims. The quality is outstanding and the look is amazing. I bought the AM740 rims on hope pro 4 hubs for my Kona unit. They are super responsive and corner amazingly I can highly recommend.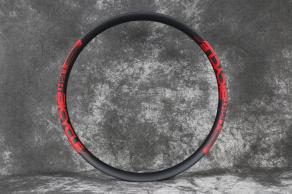 LB : EN740 (RM650BC22) matte 3K 32H offset With Holes external hole Light Bicycle 2015 decals, Red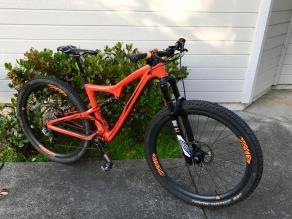 Jeff : Thanks again for the two sets of decals for 29er wheels. I just put them on and now the wheels look perfectly matching the frame.
Privacy Policy
A friendly reminder to the photos providers:
Thank you for the consent on sharing the photos here at our website, Strictly to align with our Privacy Policy. We only show partially of your name and location. And you also at any time have the right to withdraw your consent by contacting us at support@lightbicycle.com.