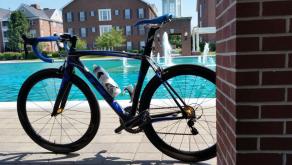 Vincent Vergara : I just wanted to say that since I've built my rims, they've well exceeded my expectations! Its been about three months and 2,500 miles since I finished the build and rode on them for the first time on JuIy 24, 2015.
SHARE YOUR JOY
Uploading your LB products photos and getting USD10 refund.

TRANSFER-FREE SHARE
Simply scan the QR code to uploading your photos by any mobile devices.