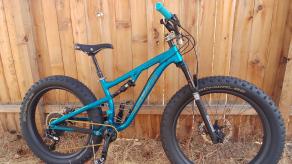 Eric Hornaday : Handling is vastly improved over whisky 7 rim because narrower width and 80gm lighter.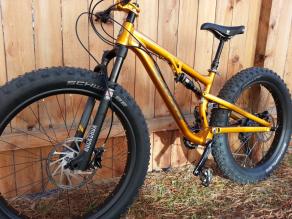 Eric Hornaday : Took this picture. Your rims are 80gm lighter than Wiskey Carbon Rims and 200gm lighter than stock Surly Marge Lite rims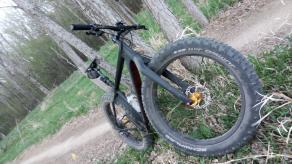 mLee : RSNOW03 65mm Fat 3K matte laced to Tune Fat King/Kong hubs. Wheelset came in under 1800g.