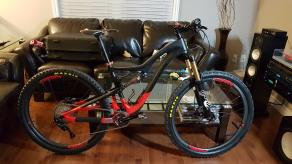 Martin Savard : Custom Enduro Bike, full Shimano XT, Fox suspension with LB AM928 asymmetric rim profile carbon fiber mtb 29er wheels. I like LB!!!!
SHARE YOUR JOY
Uploading your LB products photos and getting USD10 refund.

TRANSFER-FREE SHARE
Simply scan the QR code to uploading your photos by any mobile devices.