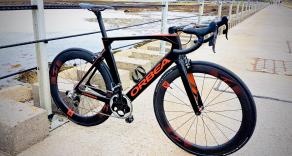 donal : My finished project, Orbea Orca Aero. Sram Red 1x11 Etap. Lightbicycle wheels 65mmR, 55mmF with 25mm Schwable pro one tubeless tires. 3T aero bars.
SHARE YOUR JOY
Uploading your LB products photos and getting USD10 refund.

TRANSFER-FREE SHARE
Simply scan the QR code to uploading your photos by any mobile devices.