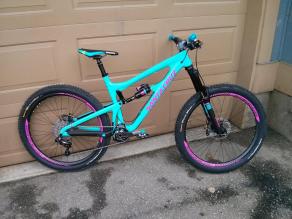 Jeremy Cole : Just wanted to let you and the rest of Light Bicycle team know that I am stoked on the new wheelset! I just finished up my bike build and couldn't be happier with the way it turned out. I'll be out daily now on the new bike training and racing, and am excited to see how the rims do. I've attached a few pictures for you guys to do with as you'd like and will keep you posted on how the rims do. I would be happy to send you guys some photos throughout the season if you'd like? Let me know if you guys have any social media outlets you'd like me to use to promote your product, as I am impressed by it.
SHARE YOUR JOY
Uploading your LB products photos and getting USD10 refund.

TRANSFER-FREE SHARE
Simply scan the QR code to uploading your photos by any mobile devices.