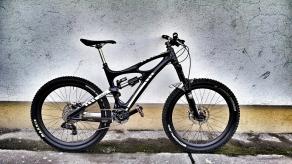 Rodolfo Fuentes : Mi ibis hdr con las nuevas 26er 33mm wide enduro MTB all mountain con mazas hope pro evo 2. Andan espectaculares, una rigidez impresionante.
SHARE YOUR JOY
Uploading your LB products photos and getting USD10 refund.

TRANSFER-FREE SHARE
Simply scan the QR code to uploading your photos by any mobile devices.