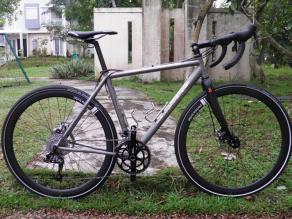 Chandra : Some photos of my cross bike built with LB's gorgeous wheels. I haven't tried the wheels off road yet but superb handling without any problem so far.
SHARE YOUR JOY
Uploading your LB products photos and getting USD10 refund.

TRANSFER-FREE SHARE
Simply scan the QR code to uploading your photos by any mobile devices.