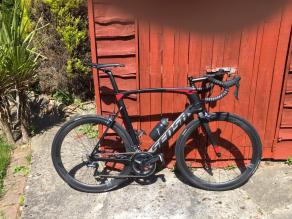 David : The overall experience with my new AR46 wheels has been fantastic in every respect. Communication throughout ordering to delivery has been superb, ensuring any technical questions are answered fully. The build quality is great and having ridden them for the first time yesterday, they feel light on climbs and roll incredibly well. I could not be happier with my wheels and would like to thank all those at Light Bicycle team for their help throughout.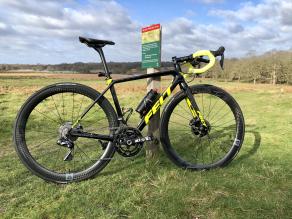 Alex : Just got round to finally reviewing my AR46 disc wheelset with DT 350 hubs. Received the wheels mid-March after some COVID-related misfortunes, and clocked 1500 km so far, running them tubeless with Conti 5kTL 25's. These are gorgeous wheels, really well-made, and the striking 12k satin finish has really grown in me. The wheels are running true out of the box, and however hard I try I couldn't detect any flex (I'm a reasonably powerful 74kg guy who enjoys sprinting off the traffic lights). The aero gains are also noticeable; granted, I run them on a new bike with aggressive geometry, but I can really feel how well they hold speed. My overall setup (new bike, aggressive fit and aero wheels) has given me about 2 kph average speed increase on the same heart rate, alternatively, I can run the same average speed (same course, same fitness level) on 10 bpm less average. Very impressed and very happy with my purchase.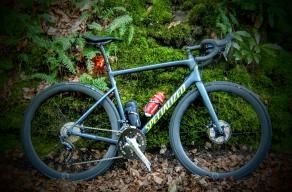 Richard : My Light Bicycle AR46 Wheels with Bitex Hubs and internal spoke nipples. Fitted to my Specialized SL6 Sport. Thanks to everyone at LB for building and sending me my fantastic wheels during very difficult circumstances.
Privacy Policy
A friendly reminder to the photos providers:
Thank you for the consent on sharing the photos here at our website, Strictly to align with our Privacy Policy. We only show partially of your name and location. And you also at any time have the right to withdraw your consent by contacting us at support@lightbicycle.com.