Buy & Configure
Global warehouse ship to most countries while the North America warehouse only ship to the United States and Canada
1

RIM

2

ACCESSORIES

3

OVERVIEW
RIM
Hole Count This is a required option.
ROAD Product
Road rim brake: Stocked in 20h and 24h
Road disc: Stocked in 24h and 28h
MTB Product
MTB rims: Stocked in 32h. Only XC Flyweight rims are stocked in 28h as well as 32h
Please note that our valves are drilled for presta and spoke holes are made for external nipples only. If you have a custom drilling requirements please contact us.
Spoke hole drilling This is a required option.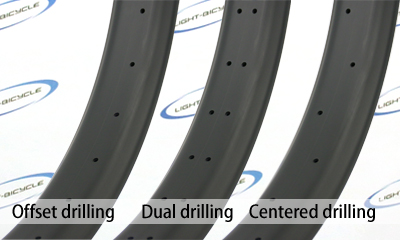 Centered drilling is the most popular.
Finish This is a required option.
Weave This is a required option.
Decal This is a required option.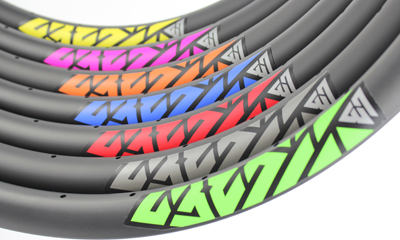 The new graphics are included and available in 7 colors. The decals are now easily replaceable so you can keep your rims looking fresh.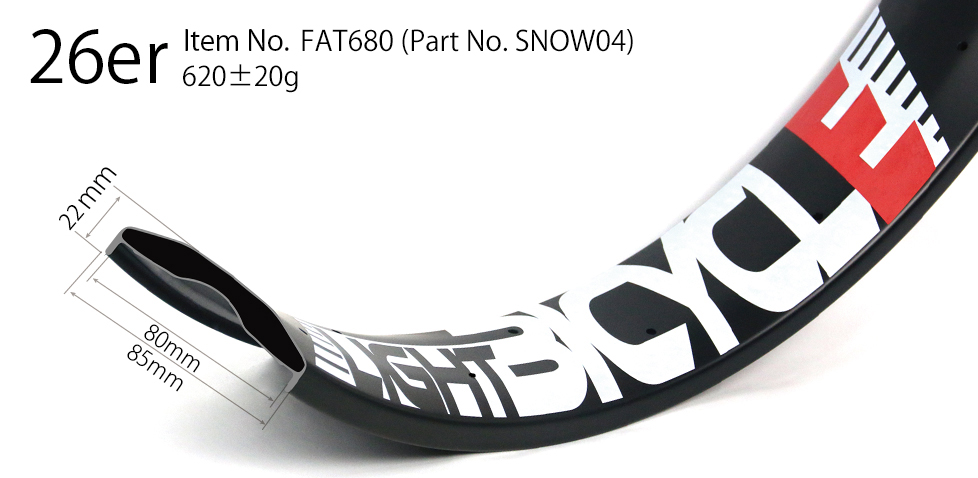 In Stock, typically ships within 2 business days
In Stock, typically ships within 2 business days
Non-Stocked, typically ships within 1-2 weeks Go to rim inventory page
Non-Stocked, typically ships within 1-2 weeks Go to rim inventory page
Recon Pro orders start shipping in October.
Weight: 620.00g+/-20
Final total: USD 216+
Added to cart! View cart or continue shopping.
Is it possible to get fatter and lose weight at the same time? Thanks to a lightweight carbon profile, the 80mm internal 26er rim save a pound of rotational weight compared to most alloy wheelsets, all while adding lateral stiffness.
The 80mm inner width runs a standard 4.3" tire up to a full size 5.0", making it perfect for all-conditions of fatbike riding. It's wide enough to tackle deep snow and sand, but still nimble enough on a tight single track.
Manufacturing process: Our air bladders are made from a special material which produces smoother walls, result in a lighter rim, and are completely removed without harsh chemicals. They are removed through the valve hole with a unique process so that the rim does not have to be patched like traditional manufacturers use. This significantly improves the strength of the rims. Read More about our process
T700: Constructed with premium Toray T700 carbon fiber. The best strength to weight ratio with no expense spared.
Tubeless: Tubeless (no tube) system performs perfectly at super low pressure. The rim mold is modified with better tubeless tyre setup , this design not only reinforces sidewall, also provides superior tire seal, especially for tubeless tires. Tubeless makes your fat bikes much lighter.
Double-wall: Double-wall construction makes fat bike rim with better stiffness and ride handling.
Ultra low profile: it makes fat rims light-weight and fast-rolling. The super-flat design provides better pinch flat protection.
Fast tire installtion: deeper tire bead channel provides easy tire mounting & dismounting for fat bike wheels.
Precise layup: Each rim carries its own layup schedule documents which are followed meticulously by the layup workers. Our Engineering team creates a unique fiber orientation which amplifies the desired riding characteristics for a given rim.
Bead lock: The small ridges on either side of the drop channel help secure tubeless tires in place. The bead lock makes it easier to seal up tubeless tires with a floor pump, and they are incredibly hard to burp.
For Non-Pro Series Rims: From the date of purchase, 3-year Standard Warranty.
For Pro Series Rims: From the date of purchase, 5-year Pro Warranty as standard and an upgraded optional lifetime Premium Warranty with minimum charge.
Crash Replacement: It is applicable with the same period as the warranty time range that you purchased for the rims with 10% /25% discount for Non-Pro series /Pro series.
LEAVE COMMENTS
We are here for you if you need any assistance.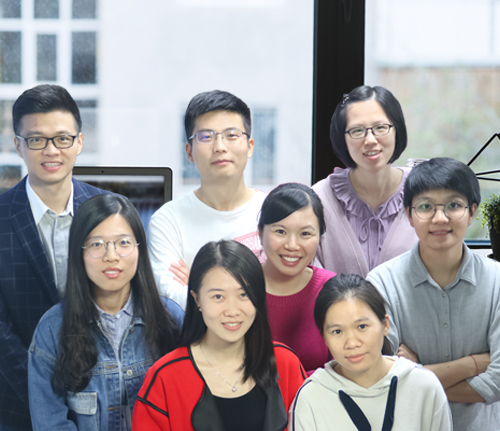 Please leave your name here.
E-mail is required for further contact.