Ultralight Pro Fat Rims
Not long ago, there weren't many options for lightweight Fatbike rims. Most alloy rims were extremely heavy and had holes cut in them in as a last-ditch effort to reach a reasonable weight. This made the tubeless fit not only complicated but often added a lot of weight in the conversion process.
Our double-wall carbon rims are a breeze to set up tubeless, and without the need for heavy wraps of tubeless tape, they are dimensionally accurate, very strong, and far lighter than alloy. You can completely transform how your Fatbike rides with an investment in our Drift Series of Fatbike rims.
BASIC TECHNOLOGIES
Most of the basic technologies are also applied to Pro series rims.
tct
Tubeless Compatible Technology
fti
Fast Tire Installation
WSR
Weight-to-Stiffness Ratio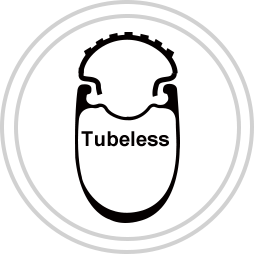 TCT
/ Tubeless Compatible Technology
All of our rims are tubeless compatible with bead seat retention. In most cases, a floor pump is needed to seal our rims. The bead shape, bead seat, and outer diameter are tailored according to each rim width in order to achieve the best fit. Tubeless (no-tube) systems are designed to be run at lower pressures than tube systems without any negative effects. Our hookless profiles have a smooth radius to reduce the chance of a pinch flat. Lower rolling resistance, decreased rotational weight, flat resistance, all are all significant improvements.
FTI
/ Fast Tire Installation
The deeper tire bead channel provides easy tire mounting and dismounting for fatbike wheels. We shipped our rims to Schwalbe for a tubeless easy fitting test, and the results were great! Our rims are easy to hand mount with a floor pump, and there are no blow-off concerns.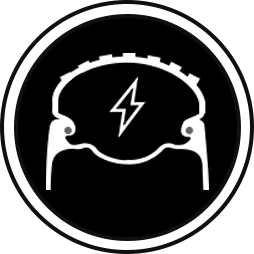 ULP
/ Ultra Low Profile
Our ultra low profile design removes the risk of rim strikes that many deeper sidewall fatbike rims are exposed to. The super-flat design with more vertical flex, coupled with the round hookless bead shape, also provides better pinch flat protection.

DWP
/ Double-Wall Profile
Double-wall construction uses an internal air bladder to expel excess resin during the curing process. This method creates a smoother interior and a lighter composite structure.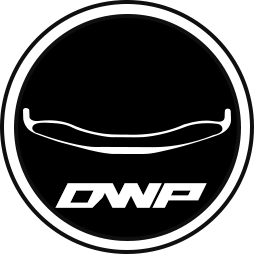 WSR
/ Weight-to-Stiffness Ratio
We use thinner pre-pregs for better control over the layup. In an area that typically has 9 different layers, we might have 12, but the thickness remains the same. More layers mean that when the orientation between layers is changed, it has a greater impact on rim stiffness. Using a wider range of materials allows us to create lighter rims without losing stiffness in key areas.
WARRANTY OPTIONS
Whether you're tough on wheels or have never cracked a rim, our new extended warranty gets you the coverage you want and need. Our Drift line of rims comes standard with a 3-year warranty from the date of purchase.

RIM LIST
Available in 26er and 650B
Rim model
Outer Width
Depth
Discipline
Weight(+/-25g)
Price(each)
Explore
26er-FAT680
85mm
20mm
Sand, Snow, Singletrack
580g
USD 196

Buy

Section View
26er-RSNOW03
65mm
22mm
Sand, Snow, Singletrack
500g
USD 185

Buy

Section View
650B-RSNOW05
75mm
30mm
Sand, Snow, Singletrack
580g
USD 221

Buy

Section View