Standard, Flyweight, and Heavy-Duty rims do not refer to certain rim models, but different layup styles. Since there are so many different kinds of riders, terrain, events, and sub-disciplines, we need to fine-tune our rims to be more suitable for your situation. It's not as simple as changing the weight of the rim by adding or removing carbon layers. The entire layup needs to be redesigned to ensure the strength and ride characteristics are suitable for a given discipline.
If you've decided which style to go and wish to make sure the rim model you pick can be made in the specific version, you can skip to the charts at the bottom of this page.
STANDARD RIMS
Who is it for?
Middleweight riders of most riding types (XC, road, all-mountain, general trail riding, and even light Enduro).
What is the Standard style?
The rims we make with our standard layup are made exclusively with Toray T700. The production process is simplified when using one primary fabric type. Toray T700 has a nice balance of stiffness, weight, and strength, making it a great choice for the high-value rim.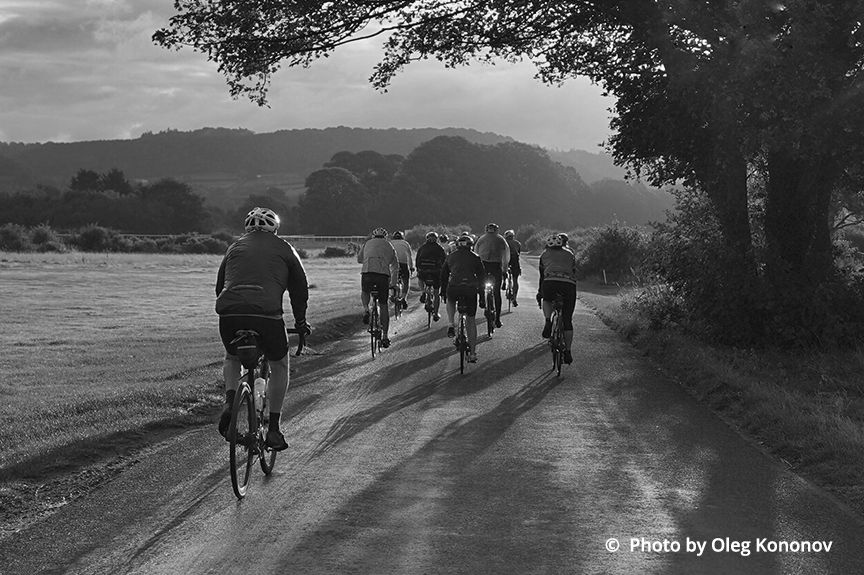 Heavy Duty
Who is it for?
Super clyde riders (over 220lbs) or aggressive riding.
What is Heavy Duty?
For our heavy-duty (HD) rim version, we add material in some key areas and rework the angles on our standard layup. The largest change is adding a layer of carbon (typically 3K weave) wrapped around the air bladder in the opposite orientation of the previous wrap. The end result is an increase in overall strength, wall thickness, and stiffness. These rims are more suitable for heavy-duty applications as they can handle g-out forces, rock abrasions and compressions better than our lightweight rims.
Generally speaking, an HD rim adds approximately 50 grams over their standard counterpart, but rim diameters including the spoke length required are the same for both styles.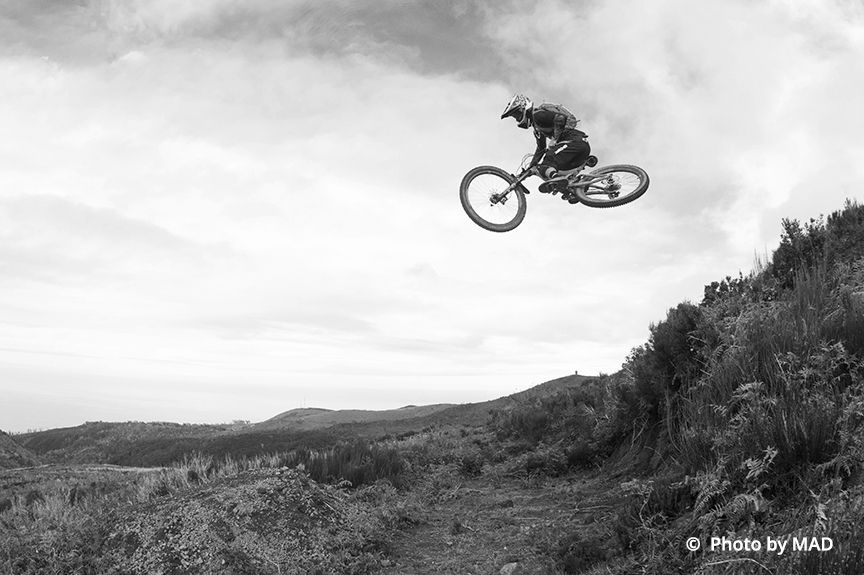 Flyweight
What is Flyweight?
Our Flyweight layup is significantly different from our other styles. We still use T700, but also introduce Toray's T800, which is lighter and stiffer in comparison. Rims that are exclusively made with T800 are too stiff and can become brittle, so we use a blend.
Typically there is more stress introduced between the T700 and T800 layers because of the stiffness difference between material types. We solve this by using thinner unidirectional prepregs with a very low fiber areal weight which allows for a more adjustable layup. Since there are many more layers to build up the same thickness of a standard or HD rim, it's more time consuming to perform the layup and there is significantly more material used. Internally, we vary the thickness at the nipple bed to reinforce the spoke holes while eliminating excess material in between.
The result? Flyweight rim comes in with an incredible lightweight, but also inevitably with a bit of compromises in strength and stiffness. Even with our Pro series, the flyweight rims are not as strong as the standard type.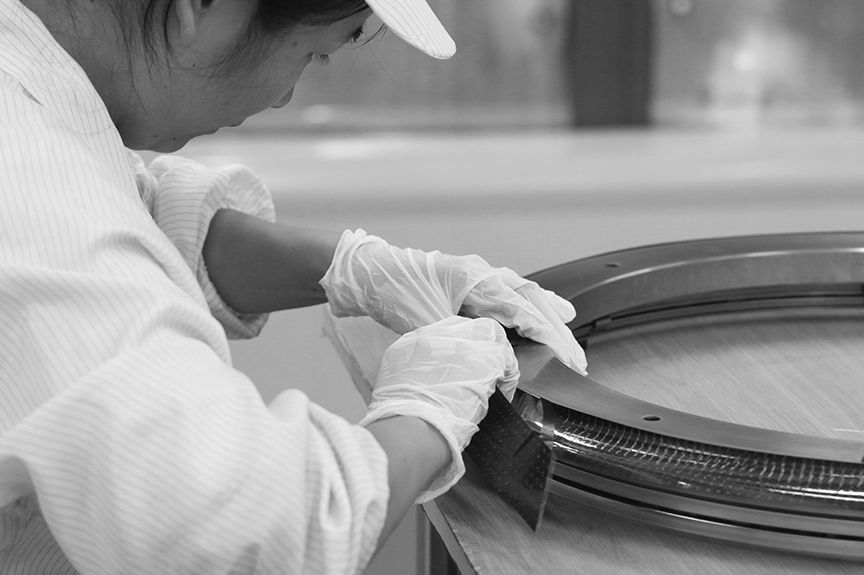 Who is it for?
Our Flyweight layup is suitable for paved road, cross country, and XC marathon riders or for those looking to build the lightest wheels. The weight limit is 90kg (198lbs).
Flyweight of Various Finishes
The claimed weight of the Flyweight version online is with a matte finish. If you want a glossy or satin paint, the rim will add an extra 8~10g. Our Pro series models do not come with other finishes as they come out of the mold as a finished product.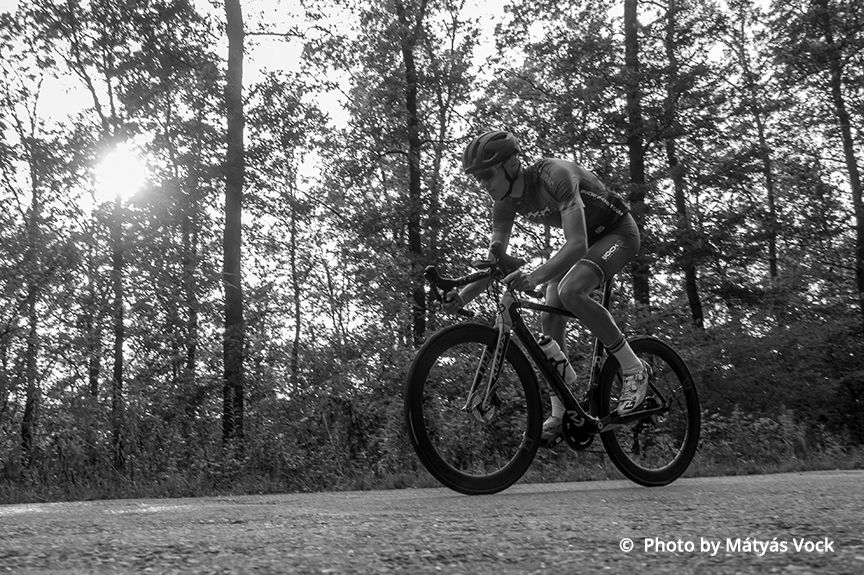 Layup Styles
Check the charts to see if your go-to models are available in Flyweight or Heavy-Duty versions (some are not offered as an option in the Buy & Configure part on the product pages, feel free to contact us). Also, we produce some models in Ultra-Light or HD-Plus styles to meet the needs of superlight riders or more extreme uses. Please email us ( sales@lightbicycle.com) to special order.
AR24 disc-27mm wide
360
320
280
AR46 disc-28mm wide
435
415
405
AR56 disc-30mm wide
460
430
X
AR28 disc-29mm wide
380
330
X
AR36 (650B) disc-29mm wide
380
370
X
AR36(700C) disc-28mm wide
410 (hookless)
400 (hooked)
X
X
R65 disc-25mm wide
540
480
X
R35T disc-25mm wide
360
330
X
R55T disc-25mm wide
430
410
X
R25T disc-25mm wide
330
290
X
R55 disc-25mm wide
490
465
X
R45T disc-25mm wide
410
390
X
R45 disc-25mm wide
445
X
X
R25 disc-25mm wide
385
375
365
R35 disc-25mm wide
405
380
X
AR56-30mm wide
490
460
X
AR46-28mm wide
460
435
430
AR36-28mm wide
440
410
400
R65-25.85mm wide
540
515
X
R88-26.5mm wide
650
X
X
R35T-25mm wide
360
340
330
R55T-25mm wide
430
410
X
R25T-25mm wide
330
290
X
R55-25mm wide
515
485
X
R45T-25mm wide
410
X
X
R45-25mm wide
475
445
X
R25-25mm wide
405
385
X
R35-25mm wide
435
410
395
AR35-28mm wide
410
360
X
AR45-28mm wide
460
390
X
WR45-32mm wide
450
408
X
WR35-32mm wide
440
395
X
WR50-32mm wide
470
420
X
WR38-32mm wide
440
395
X
WR65-32mm wide
540
500
X
WR35 650b-32mm wide
370
X
X
AR375-28mm wide
440
390
X
AR465-28mm wide
460
410
X
View More

---
If you are on the fence between categories, consider the lighter version up front, and the heavier version in the rear. The rear wheel sees far greater forces compared to the front wheel so it's perfectly acceptable to mix layups within the wheelset. If you're not sure which to choose, please send us an email describing your riding situation.
The customization fees for flyweight or HD style range from $8 to $20 per rim. Please contact us or leave a comment if you have any questions.
COMMENTS
---

---

---
REPLY
Please leave your name here.
E-mail is required for further contact.
---

---
REPLY
Please leave your name here.
E-mail is required for further contact.
---

---
REPLY
Please leave your name here.
E-mail is required for further contact.
---

---
REPLY
Please leave your name here.
E-mail is required for further contact.
Get in touch
Feel free to leave a comment if you have any questions or suggestions on our products or other issues.

Please leave your name here.
E-mail is required for further contact.