GRAPHIC/DECAL DESIGN
1. Graphics
All of our carbon fiber rims come stock as in a black finish with optional Light Bicycle graphics. If you want to have a custom graphic, we can create and install your design on the rims. Custom graphics are applied after the sanding process and then covered with a glossy or matte clear coat. This makes your graphics more durable, however they are not removable. For the custom graphics, please email us a picture or describe what you would like. Customized graphics add approximately US $65 to the total order.
For reference, please find more customized decals.
2. Color painting
We also offer full-color painting on our rims. This painting will cover the whole rim without rim bed/channel. Please let us know which color you'd like for the custom color painting, and we will check whether or not your choice is possible. It's the US $15 and will add 15g~20g for each rim.

1. UST
While you can choose to order UST style rims with an undrilled bead seat, we tend to prefer standard drilled rims. UST rims tend to be heavier and much more difficult to assemble or replace spokes. In our experience, a standard taped tubeless rim is equally effective for setting up tubeless and makes it much easier to service or replace spokes and nipples.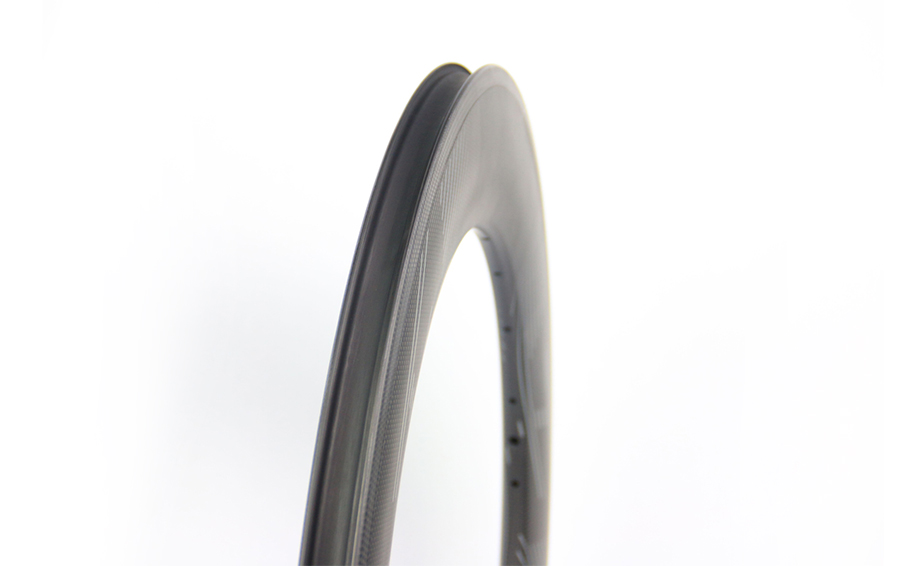 2.Schrader valve hole VS Presta valve hole
The diameter on Presta valve hole is 6.5mm (standard option). The diameter on Schrader valve hole is 8.0mm. All of our rims come standard with a valve hole driller for Presta valves, however, you can request that we drill the rims for the less common Schrader valves. While Mountain bikes will sometime have Schrader valves, it is very unusual to have Schrader valves on higher-end mountain bikes or road bikes.

3. Hidden/internal nipple hole
The diameter on external nipple hole is 4.5mm(Standard option). The diameter on internal nipple hole is 2.5mm. On the internal design, forces are equally divided over the entire nipple, making the internal design stronger and more reliable. This is because the contact area between the nipple and the rim is twice as when the rims is drilled for external nipples. This decreases stress on the rim.
4. Reinforced Rim
Need reinforced rim for a particular purpose? We can add an extra layer of carbon to the rim for use in extreme riding conditions, E-bikes, tandems, and wheelchairs. Please let us know your purpose of the reinforced rim, and we will consult our engineers on availability.

5.Custom holes count/angle/size/offset
We are able to custom drill a wide variety of spoke counts, and some rims can have a custom spoke angle, size, or offset. Please contact us directly, and we can consult our engineers on the availability of your request and the timeline.
1. 2:1 lacing/drilling
- Our rims can be drilled for 2:1 spoke lacing. This is a lacing pattern where there are 2 drive spokes forever 1 non-drive side spoke.
- Two choices for evenly spaced, and they are different in the valve hole position. Pls, tell us which drilling methods you'd like.
2. G3
-How many spokes do you have for drive side and non-drive side?
-What's the value for A, B, C, D from the attachment?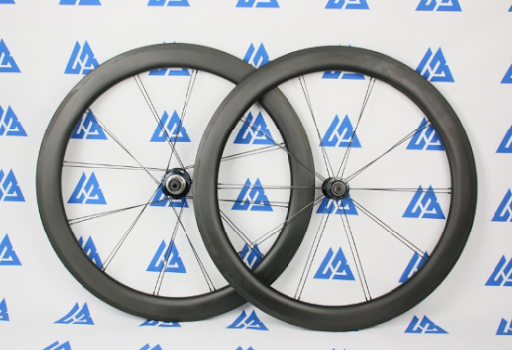 3.Cannondale AI(ASYMMETRIC INTEGRATION) 6mm offset
Our wheels can be laced for the Cannondale AI 6mm offset.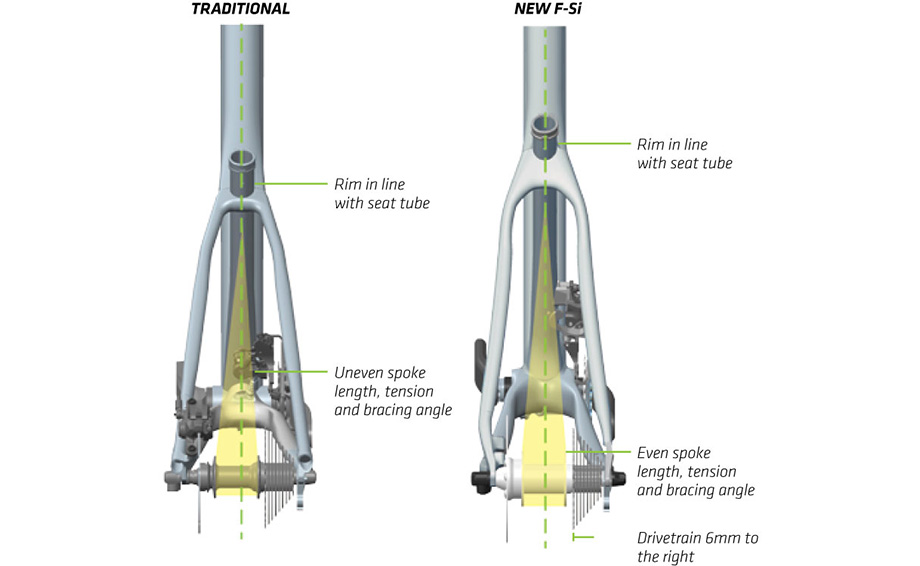 -Cannondale official site article about AI (ASYMMETRIC INTEGRATION)
Light Bicycle is an experienced manufacturer of carbon rims and is dedicated to continuous improvement. We offer competitive OEM prices, however we are rarely the cheapest option. Our factory layout and processes are unique in the industry as we are dedicated to quality and good working conditions. We build lasting relationships with our OEM partners because not only are we hard working, but we are honest and trustworthy.
Mold Cost: By quote, please contact us at sales@lightbicycle.com
Payment: Paypal (3.5% fee), or Wire Transfer (USD45 fee). Orders over $4,000 USD can be 50% deposit, 50% prior to shipping.
Rim Testing: Upon mold completion (typically 3 weeks), we perform destructive testing and e-mail the data for review. Two test rims will be delivered to the customer. If rim alterations are desired, we will provide two additional test rims at no charge. Extra rims beyond this point would have to be charged. Please note that all shipping charges are the responsibility of the customer.
Engineering: Our engineers are very experienced, so alterations are rarely required. However, we recommend an initial small production run for good measure. If you do not have an in-house composite engineer, our staff can assist with all aspects of the design.
Production Lead Time: Lead times are 3-4 weeks for most orders, with approximately one week shipping (EMS air shipping). If you require a faster transit, DHL shipping is available at an up-charge. Container shipping is also available for large orders.
We appreciate the opportunity to quote and hope to hear from you soon!