We believe customization is the future. We have made it easy for you to choose the performance characteristics and aesthetics of your wheelset. Read this guide to discover exactly how our customization process works.
Step 1: Choose a hubset
Choosing Your Hubs
We offer hubs of popular brands including Bitex, Novatec, DT Swiss, Hope, Industry Nine, Chris King, Onyx, Tune, Carbon Ti, and Extralite. We just list and stock some of the most-asked, so feel free to contact us or leave a checkout note if you want a special order. If you want to know more about the different types of hubs while making your order, click on the question mark next to Hub Brand. We created a comparison chart which makes it easier to see the key differences between hubsets.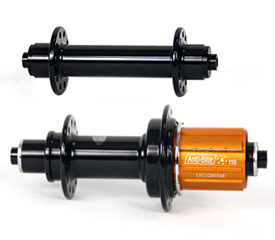 Bitex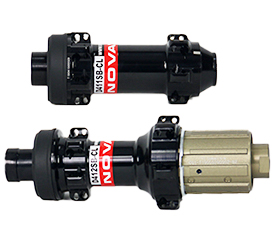 Novatec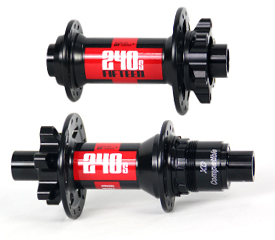 DT Swiss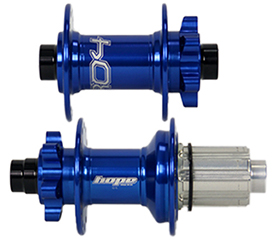 Hope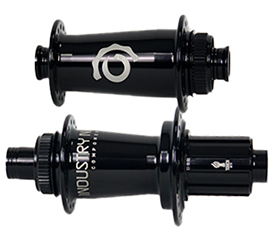 Industry Nine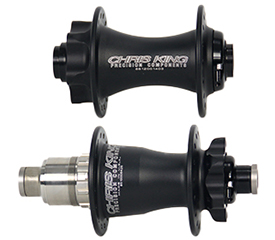 Chris King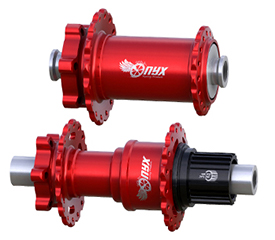 Onyx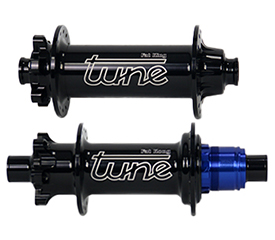 Tune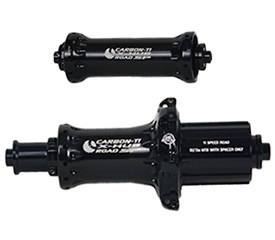 Carbon Ti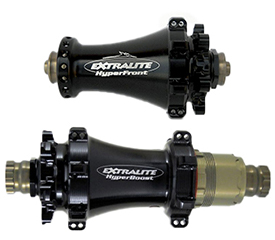 Extralite
Choosing Your Axle Type
First, you need to know if you have a thru-axle or a quick-release (QR) axle. Thru-axles are typically 12 or 15mm and much larger diameter compared to QR. Thru axles thread into the frame/fork whereas QR uses a built-in end cap and slots into the u-shaped dropouts of your frame or fork. QR spacing is generally 100mm for the front and 130 or 135mm for the back wheel. We've marked all quick-release sizing options with the letters QR.
For thru-axle, you can measure the width of your dropouts or consult with your user manual of your bike/fork. You can often find this information online, just be sure the year of the model is the same as what you have. Thru-axle measurements are written like this: 15/100mm (15mm diameter / 100mm axle length). Thru-axle measurements are more variable, some popular rear axle spacings include 12/142mm, 12/148mm ("boost"), 12/150mm, and 12/157mm ("super boost").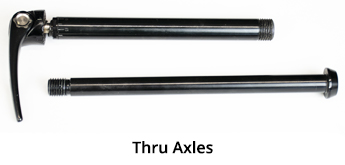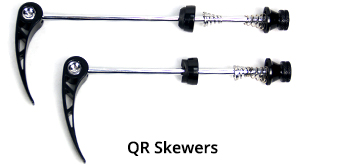 Get a Proper Brake Type
If you are not sure what the difference between rim brakes and disc brakes are, read our blog Rim Brake or Disc Brake? If your road bike has a rim brake, you will want to choose the Road Rim Brake option in the Shop dropdown. For disc brake there are two popular rotors: 6-bolt and centerlock. 6-bolt rotors, or ISO "international standard" rotors are the most popular choice for mountain bikes. They, get screwed into six holes in the hub shell using torx head bolts.
Centerlock uses a lock ring to secure the rotor in position which makes them really fast to use. Centerlock is the most popular choice on road bikes, but they are also used for mountain. Just because your bike came with Centerlock brake rotors, doesn't mean you cannot switch to 6-bolt if you are buying a new wheelset. It just means you would need to buy new rotors. Most riders prefer to stick with the same rotor style that their bike came with so they can re-use the rotors (assuming they are in good condition). There are adapters to convert from the centerlock interface to 6-bolt, not the opposite.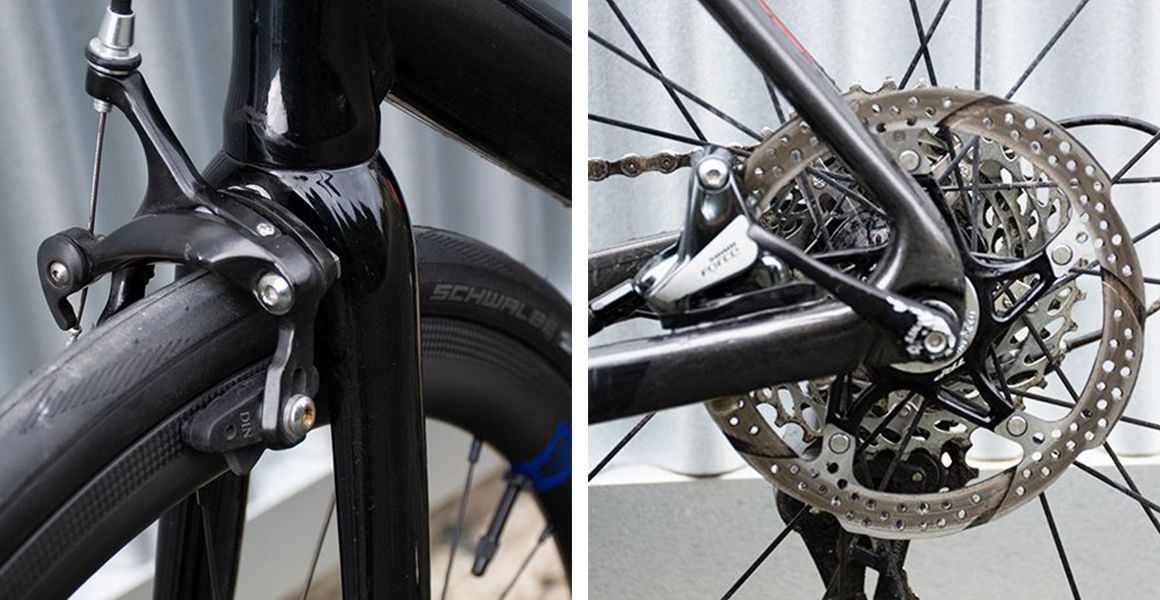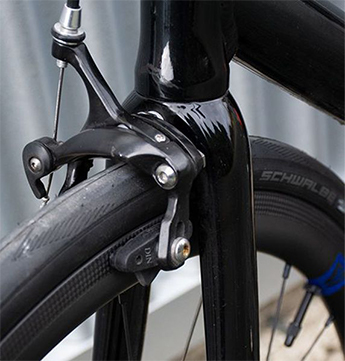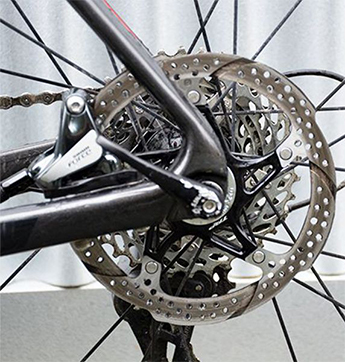 Choose A Freehub Type
The freehub choice is very important because it's the component that your cassette attaches to. The freehub transmits driving forces into the wheel and conversely, it freewheels when not pedalling. Freehubs are not inexpensive to replace, so you want to be fairly settled on what style of cassettes you plan to use in the future.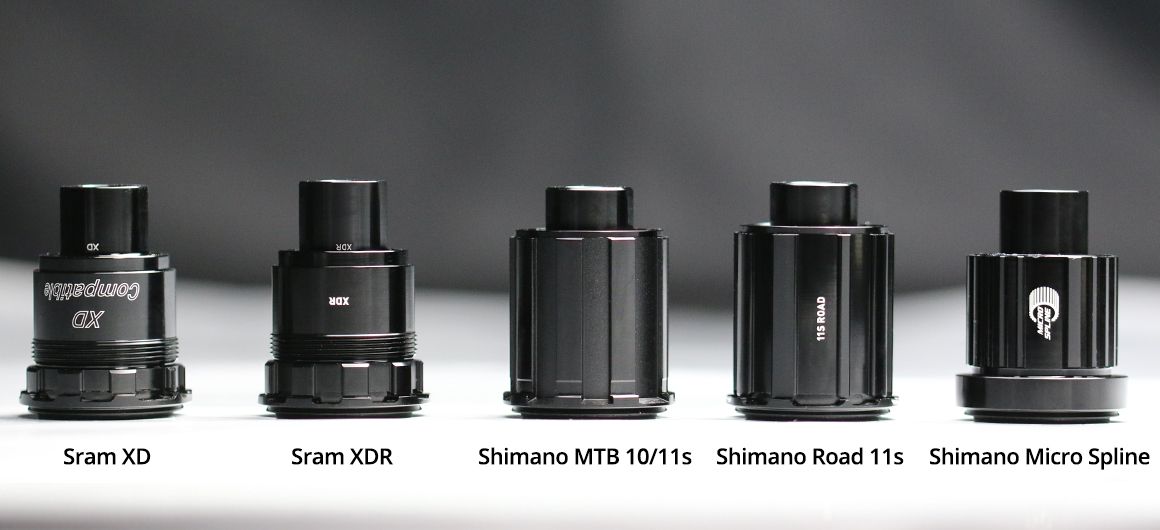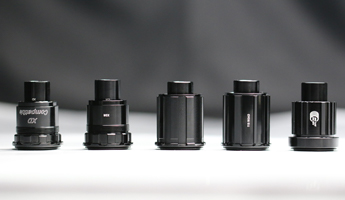 Step 2: Customize your rims
Rim Type
Tubular tires only work with tubular rims. All clincher-type rims at Light Bicycle are tubeless-compatible and are easily converted to tubeless with rim tape. We also offer tubeless rim options. Tubeless rims have no access holes, so they are more reliable in terms of airtightness than tubeless-ready rims. If you have no idea how to lace a tubeless rim, check this tubeless rim guide. If you purchase a whole wheelset, our experienced wheel builder will build it for you as well as true and balance it. Our hookless rims are tubeless compatible and they are designed for lower pressures compared to clincher rims.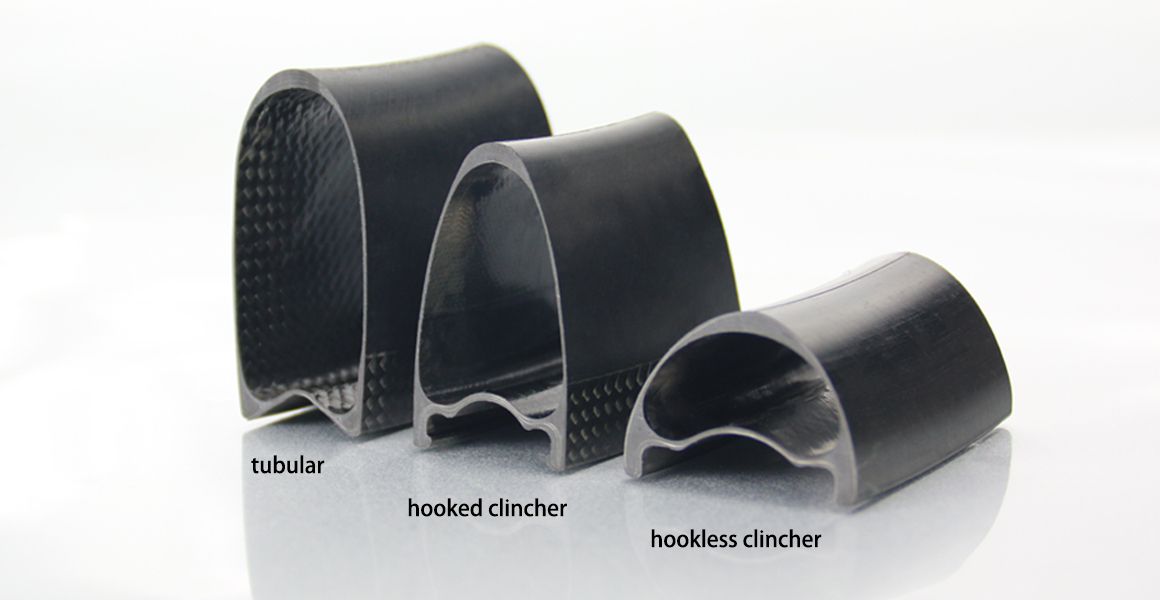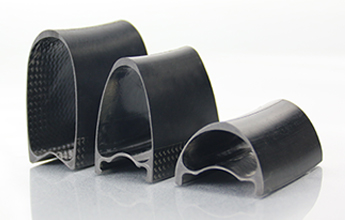 Road Rims: Light Or Aero
This is an issue for road wheels of various depths. Generally, a shallow rim is lighter and more comfortable, while a deep section rim is more aerodynamic and faster, but heavier and stiffer. Consider these variables: the terrain, rider weight, cycling experience and skill, and event type. Rotational weight, or inertia, plays a role as well. Check our blog on What Road Rim Depth Do I Need and make an informed decision.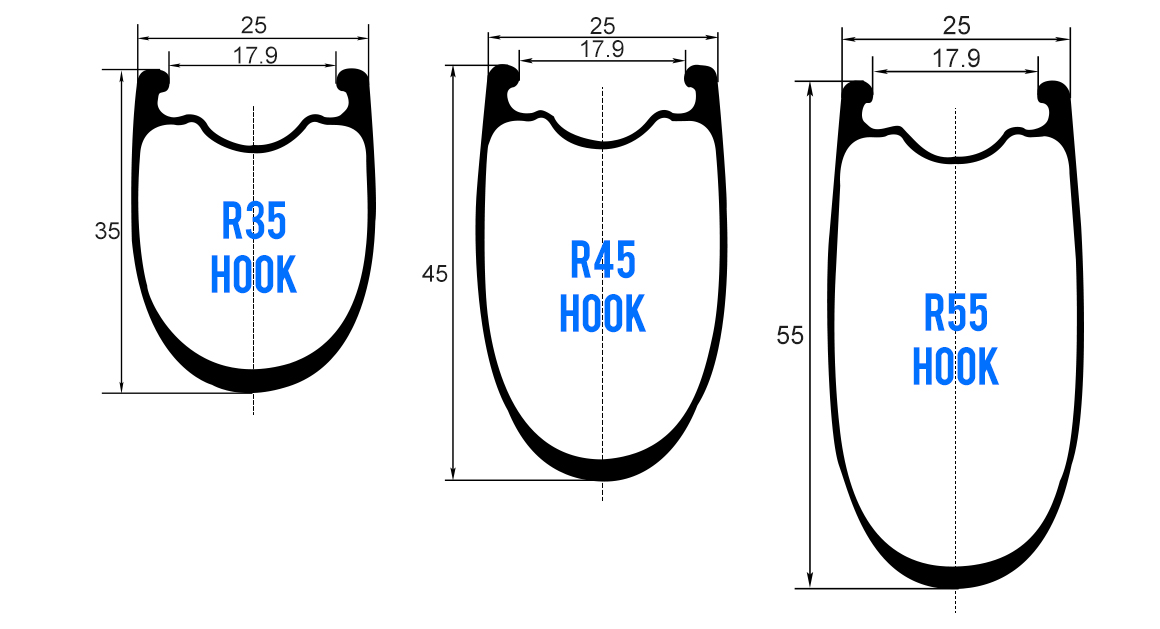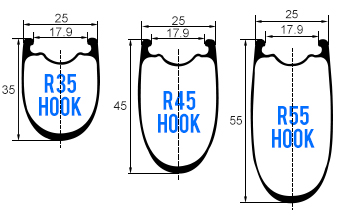 Make Sure You Get The Right Tires For Your Rims
Read the dimensions on the tire sidewall. For instance, the size of a road tire could be marked as 700x28C (700mm outer diameter by 28mm tire width). The mountain bike tire could be represented as 29er x 2.2 (29" outer diameter "OD" by 2.2" width). As for mountain bike wheels, there are three common ODs: 26", 29", 650b. Check this detailed chart of the recommended tire size for LB rims.


Standard vs Flyweight vs Heavy Duty
You can customize the rim weight based on riding conditions and rider weight. Standard, Flyweight, and Heavy-Duty rims do not refer to certain rim models, but different layup styles. Standard rims are for middleweight riders of most riding types, while Flyweight rims are for smoother surface and lighter riders (90kg/198lbs), and the Heavy Duty style is designed for super clyde riders or aggressive riding. View our rim weight charts here.
Step 3: Choose spokes and nipples
Spoke Types And Lacing Patterns
Spokes affect the weight strength and feel of the wheels, transmit power, and keep your rims round and true. There are three common types: straight gauge, butted, and bladed spokes. As for the spoke head, you can choose between J-bend and straight-pull (SP). You can also customize the lacing pattern: 0X, 2X, 3X. Some cyclists prefer a 2:1 lacing at the rear wheel to get lateral stiffness increased and weight reduced. Check this overview of spokes if you want to learn more about them.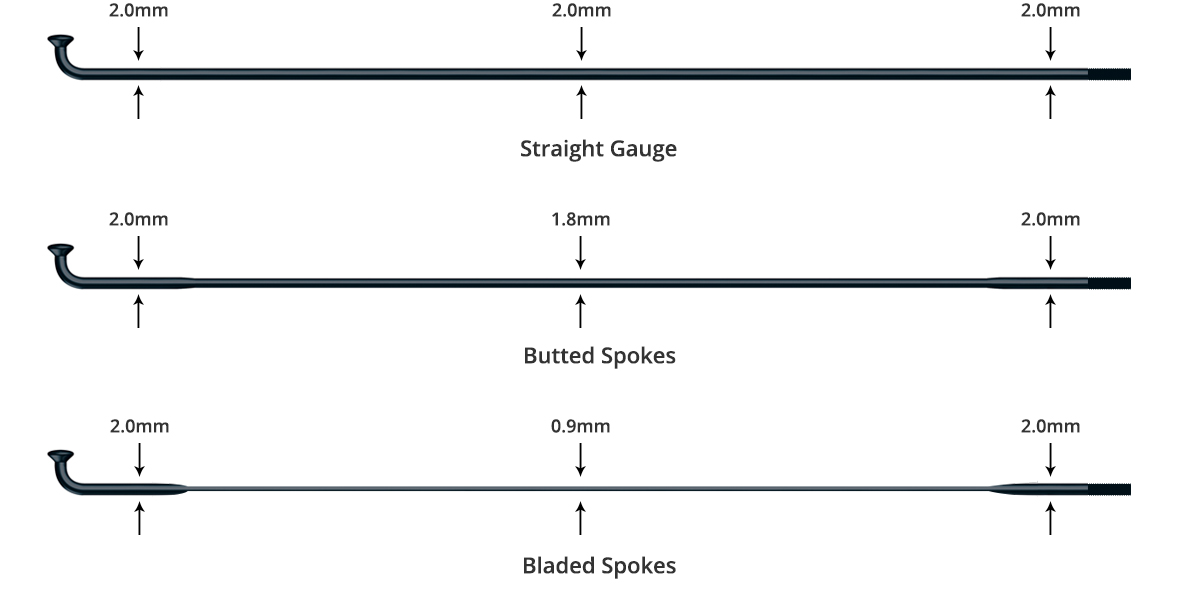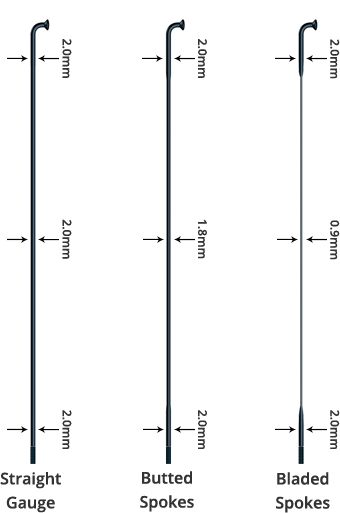 Choosing Nipples
Brass or alloy nipples? Alloy nipples weigh about ⅓ of a gram whereas brass weighs 1g each. This doesn't sound like much, however, keep in mind that some wheelsets have 72 of them and they are located at the outer diameter of the rim where rotational weight matters the most. Brass nipples are quite strong but don't have any good color options apart from black. Alloy nipples are light and come in a wide array of anodized colors, but they corrode easier and are softer. To combat this, we use higher-end alloy nipples with raised heads for added shear strength and superior thread engagement.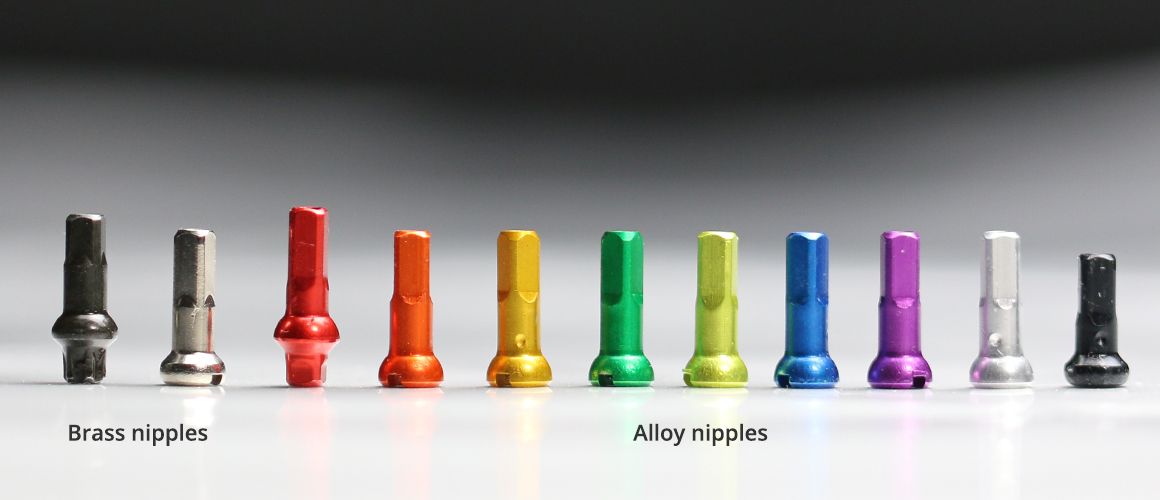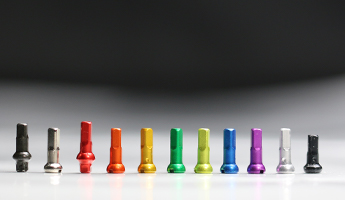 Step 4: You design the final look
Painted Or Paintless (Blacktek) Rims
All of our Pro rims are paintless and come out of the molds without the need for additional finishing. These "Black Tek" rims come with a scratch-resistant finish and the outer carbon layer is never disturbed after the curing cycle is completed. If you choose non-pro rims, you have more choices in terms of the finish and weave of the outer layer. The finish can be either glossy, matte or satin; the weave pattern, 12K,3K,UD. Click here to view photos of rims of various patterns and finishes.
Choose The Color Combo Of Your Dreams
You have so many choices on the colors of nipples, waterslide decals (unremovable), stickers (removable) and hub shell. As for the decals, you can customize it with extra cost (about USD65) if you want it to be more unique. Of course, if you prefer the simplest look, you can go without any decals. It is totally up to you!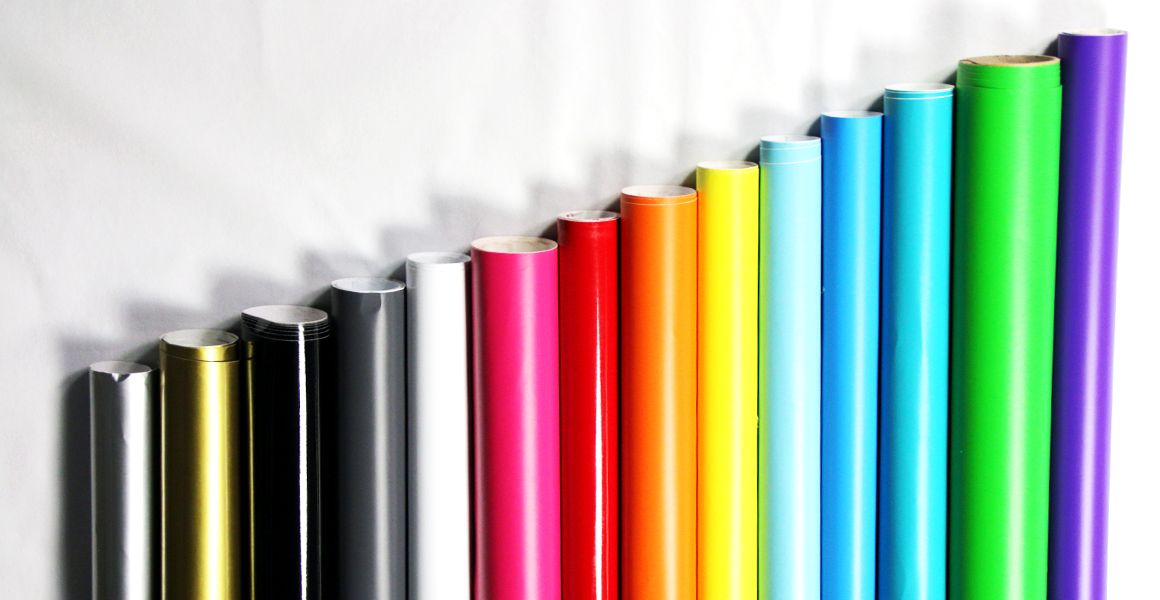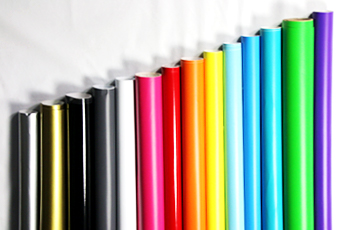 HERE ARE SOME GOOD TOOLS FOR FIRST-TIME BUYERS:
We do hope this manual helps. If you need any assistance when buying the wheelset, please leave a message or email us (sales@lightbicycle.com), our sales team will respond within 24 hours.
COMMENTS
---

---
REPLY
Please leave your name here.
E-mail is required for further contact.
---

---
REPLY
Please leave your name here.
E-mail is required for further contact.
---

---
REPLY
Please leave your name here.
E-mail is required for further contact.
---

---
REPLY
Please leave your name here.
E-mail is required for further contact.
Get in touch
Feel free to leave a comment if you have any questions or suggestions on our products or other issues.

Please leave your name here.
E-mail is required for further contact.