WELCOME TO LB HELP CENTER
We are ready to help
MOST FREQUENTLY ASKED QUESTIONS
F A Q
Can I purchase rims without holes on the center channel?
While it is possible to order rims without access holes, we prefer standard drilled rims. Rims with an undrilled bead seat are heavier and much more difficult to assemble or replace spokes. In our experience, a standard taped tubeless rim is equally effective while making it much easier to service and and the system weight remains lightweight. That said, if you really prefer rims without access holes, please contact us and we can do that for you by special order.
Can I get a custom spoke count? Custom angled hole?
We are able to custom drill any spoke count, and some rims can have a custom spoke angle. Please contact us, and we can consult our engineers on availability.
What is the difference on UD, 3k, 12k weaves?
How about your braking track on road rims? What temperature can it handle?
Our latest braking surfaces use a special high TG resin mixed with dry carbon fiber to create a unique carbon fiber layer. The resin is highly resistant to heat and can withstand temperatures of over 240 degrees Celsius. Repeated testing has shown that the braking surface is highly resilient to temperature changes and resists brake fade during extended braking.
How do I choose the best MTB rim for my style of riding?
Please use our comprehensive
product filter tool
to select the best MTB rim for you! You can also contact us to discuss your personal situation so we can make an accurate recommendation.
What is the difference between an asymmetrical and symmetrical rim?
Asymmetrical rims are designed and drilled to compensate for the offset design of most hubs. The asymmetry of the rim allows the spokes to equalize in tension between the drive and non-drive sides of the wheel. The result is in more even spoke lengths and a stronger wheel build which requires less truing than a traditional rim.

Symmetrical rims utilize standard drilling practices and do not compensate for the offset hub design. The result is a wheel build that may not be as strong as an asymmetrical build, but comes as a more cost effective option.
How are Recon Pro rims better than the standard Recon rims?
Our Recon Pro rims use a completely new mold design and new manufacturing process that allows the rims to come out of the mold as a finished product (no sanding & painting needed). The layers of carbon are not disturbed post-production which results in a stronger rim with a more scratch resistant finish. We use a new resin system with a lengthened fatigue life and superior consistency. The recon pro rims are more durable and made in new dust-free production line.
All of these improvements coupled with an updated asymmetric profile shape has allowed us to extend our standard warranty on these rims to 5 years with an upgrade option to lifetime warranty!
What tire pressures should I run?
Carbon rims do not do well when the pressure is too low, or the pressure is too high. Unlike an alloy rim, which will dent, carbon rims will crack if the pressure is too high or if subject to a large hard impact when the pressure is too low.

While largely personal preference, there are pressure ranges that work well with each rim. The wider the rim or the larger the tyre, the lower the pressure required. The sweet spot for air pressure is not too low that you are frequently bottoming out the rim, and not too high that the tire is hard and uncontrollable. If you are riding more technical terrain than normal, it is a good idea to increase the air pressure a few psi to prevent bottoming out excessively.

Double checking air pressure before each ride is imperative to avoid excess rim strikes and poor performance. Ultimately, you have to consider your terrain, weight, riding style, tire choice, rim width, and use good judgement.
How can I get the spoke length for external hole rim or internal hole rims?
If you're used to calculating your own spoke length using an online calculator, you can reference our ERD measurement on our website. Please note that our ERD measurement doesn't add in the nipple head dimension. So if you're using standard nipples, the ERD listed should work in most calculators and consider that the shortest length to go with (round up to nearest mm). For nipples with raised heads like DT Swiss Squorx nipples or double square, you can add 2-3mm to the ERD measurement.

For internal nipple builds, generally speaking you'd need to add 8mm to the ERD.

If you're not very familiar with calculating spoke lengths, please contact us if you want us to calculate tit for you. Here is what we'd need to know:
Internal hole rim or external hole rim
Hub manufacturer name and model
Hole counts
Front and rear axle width
Straight pull or J-bend
Spoke lacing preference (2-cross? 3-cross?)
Nipple preference (If you are using nipples with larger heads double square, Squorx or Hex etc. then we will need to know as longer spokes are required!)
Can I send my hubs over for custom building?
Yes! Please email us before sending the hubs so we can create a purchase order and provide you with the appropriate instructions for shipping and payment.
What tension should I build my light bicycle rims with?
Bring the spokes to an even tension, with a maximum tolerance 5% for all drive side and 5% all non-drive side. For our recommended spoke tensions, please see the chart below. During and after building, have the wheel stress relieved properly. If a spoke develops a sharp bend in it while building, please replace the spoke.
Spoke Tension Reference Chart:
We apply the following spoke tension range while building wheels.
| | | |
| --- | --- | --- |
| | Front wheel non-drive side | Rear wheel drive side |
| Symmetric MTB/road disc wheelset | 120-130kg/f | 120-130kg/f |
| Asymmetric MTB/road disc wheelset | 120-130kg/f | 120-130kg/f |
| Road non-disc wheelset | 100-110kg/f | 125-135kg/f |
| Fatbike wheelset | 100-110kg/f | 100-110kg/f |
*Make sure the max spoke tension is less than 135 kg/f on any spoke!
How should I lace my light bicycle MTB rims?
We recommend lacing the wheels with the outside spokes rotating forward in order to brace the braking forces common on disc brake wheels. Some companies build the rear for driving forces, while other companies use the Shimano method which is braking force (disc rear) and driving force (drive side rear). We have been successful using the braking force method and recommend you use the same, although the Shimano method is acceptable as well.

Typically we build 29er wheels 2x and 650b wheels 3x with 28h and 32h builds. A 2x build results in a laterally stiff wheel that utilizes shorter and lighter spokes which is why we use it in 29" builds more commonly. 3x is more traditional and results in a torsionally stiff wheel. Either method work well.
Are nipple washers required for wheelbuilding?
With Light Bicycle rims, nipple washers are not required.
Can spokes and nipples be purchased separately?
Sure! Please let us know which nipples you're looking for. For spokes, we'd need to understand the length or wheel build specifics, and type of spoke you require so that we can ensure we have them in stock.
What is the weight difference between brass and alloy nipples?
The weight difference is about 50g for a 32h wheelset.
Brass: 1.09g/pcs
Alloy: 0.36g/pcs
How can I get the custom decal and how much does it cost?
For the custom decals, please email us a picture or describe what you would like. Generally speaking, 65 USD roughly is added for this service. Our standard light bicycle decals are available at no charge.
Import and Customs fees are high for my country. Is there a way to avoid this?
What can I do if I receive a damaged parcel?
You need to inspect the product carefully before accepting and signing for it.
Inspect the rims/wheels carefully for damage. If there is no damage, then it is okay to sign for the product. However, if there is damage you need to report this on the delivery slip or, alternatively, refuse the shipment and it will be returned back to Light Bicycle. Light Bicycle will re-arrange shipment within 10 business days after receiving the returned package. Please contact us within 7 days of receiving the product if there is a problem. The return request needs to be made by customers. The shipping company will provide a customer compensation number. Please inform us of the compensation number for delivery tracking.
If you sign for the package and do not report any damage then there is no recourse we can have against the delivery company and, unfortunately, you would be responsible for purchasing any replacement product.
Need help with some technical issues like tire mounting, or hub issues?
Can I change or cancel my order?
Our "Purchase Alternation or Cancellation Policy" applies when you cancel all or part of a purchase after the payment is partially or fully made, but BEFORE the shipment of products. If you cancel a purchase once it has shipped, it will be treated as a "return" with all applicable fees. Please refer to our
"Product Return Policy".
A purchase may not be altered or cancelled without authorization of Light Bicycle. If and when authorized, 10% off the purchase value or minimum USD50 may be charged to recover re-stocking and operational costs.
What's your warranty policy?
For Non-Pro Series Rims: From the date of purchase, 3-Year Warranty
For Pro Series Rims: From the date of purchase, 5-Year Warranty. Light Bicycle is pleased to offer the options to purchase an extended lifetime Premium warranty with minimum charge respectively.
Know more about the
warranty details.
COMMENTS
---

---
REPLY
Please leave your name here.
E-mail is required for further contact.
---

---
REPLY
Please leave your name here.
E-mail is required for further contact.
---

---
REPLY
Please leave your name here.
E-mail is required for further contact.
---

---
REPLY
Please leave your name here.
E-mail is required for further contact.
LEAVE COMMENTS
We are here for you if you need any assistance.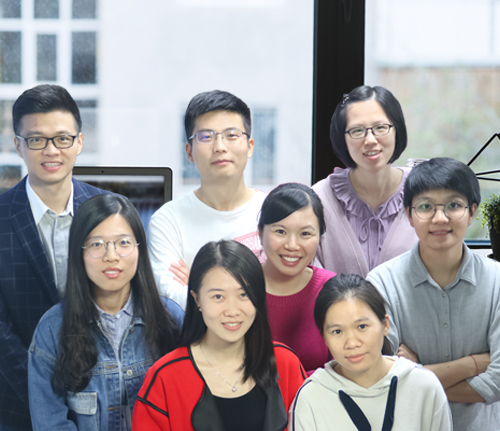 Please leave your name here.
E-mail is required for further contact.