A QUICK LOOK
LESS WEIGHT / MORE PRECISION / INCREASED STIFFNESS
DT Swiss has been known for its lightweight, simple and reliable hubs.
How could they improve on such a timeless design?
The innovative 180 hubs are designed with the Ratchet EXP technology and the freehub system is claimed to be even lighter and more reliable. How does it vary from the previous generations of DT Swiss hubs?
what is

In the previous ratchet system (240/350 hubs), two springs are used to push two ratchets against each other, while the ratchet EXP 180 hub requires only one spring due to the fusion of the inboard ratchet and hub shell. The reduced number of components contributes to weight loss and increased stiffness by 15% as claimed by DT Swiss. The design change allowed the drive side hub shell bearing to be moved outboard thus creating a stiffer and wider stance.
The single-spring ratchet system is more reliable than the previous 2-spring system. In DT 180 hubs, the inner ratchet is fixed to the threaded ring which keeps it aligned with the outer ratchet at the proper angle - this helps achieve a faster full engagement of the front face.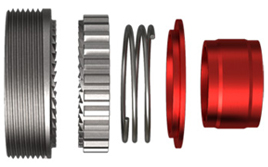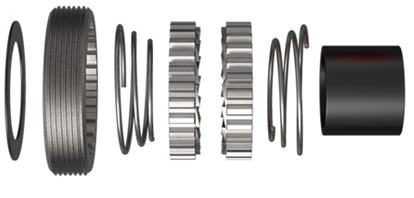 TOOLS FREE
No tools are required to perform maintenance on the hubs, and very little maintenance is required. The shape of endcaps is redesigned for ease of maintenance and freehub body "rotor" swaps.
You can change Ratchet EXP freehub body in seconds to make it compatible with Sram XD, Sram XDR (Road), Shimano HG HyperGlide, Shimano MS MicroSpline, or Campagnolo freehubs.
IT IS AVAILABLE NOW!
Bearings: SINC Ceramic Bearings
Rotor Mount: Center Lock Only
Spoke Head: Straight Pull Only
Ratchet Option: 36T Only
Claimed Weight Front: 87-93g
Claimed Weight Rear: 178-193g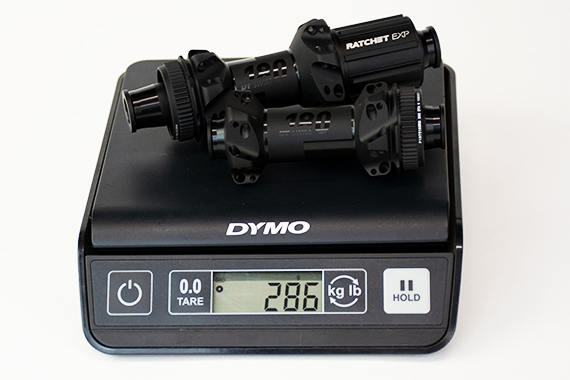 Road Disc Hubs:286g
Road Non-Disc Hubs:274g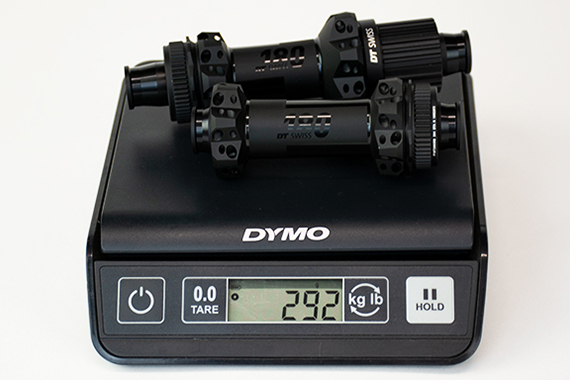 MTB Hubs(Shimano MS):292g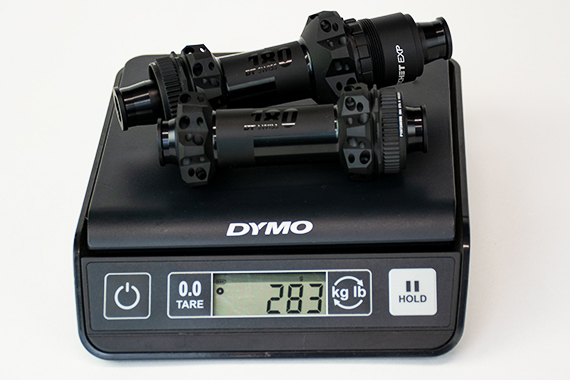 MTB Hubs(Sram XD):283g
Pricing TABLE
We offer the DT Swiss hubs as complete wheelsets only, however, it is helpful to have a
breakdown of the hub cost:
Category
Axle
Spoke Count
Price (Pair)
Road (Rim Brake)
F: QR/100mm
R: QR/130mm
20/24H
USD 800
Road (Disc Brake)
F: 12/100mm
R: 12/142mm
24/24H
24/28H
USD 830
MTB
F: 15/110mm BOOST
R: 12/148mm BOOST
28H/28H
USD 830
The price is only applicable to our global warehouse.
Freehubs Available at Light Bicycle:
MTB: Sram XD freehub, Shimano Micro Spline MS freehub
Road Bike: Sram XD-R freehub, Shimano Hyperglide HG freehub
Light Bicycle has added DT Swiss 180 hub types as listed in the chart above into our inventory stock of both Global and North America Warehouses. If you want the most reliable lightweight hub on the market, these are the ticket!
COMMENTS
---

---
REPLY
Please leave your name here.
E-mail is required for further contact.
Get in touch
Feel free to leave a comment if you have any questions or suggestions on our products or other issues.

Please leave your name here.
E-mail is required for further contact.