1.How many delivery ways are available?
China warehouse: for global customers
Delivery Way
delivery time(d)
Need Tax?
EMS
5~10
Yes
DHL
3~5
Yes
TPD (Tax Prepaid)
7~12
No
TNT
3~8
Yes
Fedex
3~5
Yes
North American warehouse: for American and Canadian customers only
UPS
3~6, Express Options
No
Ship from China
Once you receive the notification from customs or the shipping company to do customs clearance or pay a customs fee, you could contact us to provide you with the invoice file or phone number to proceed.

EMS: Carbon rims and wheelsets are relatively large but lightweight, so they are most cost effective with EMS. Generally, it takes 5 to 10 days to arrive once shipped. Your local post company will handle the final delivery (USPS for US customers, Canada Post for Canadians etc.)
International EMS Services Scope: Argentina, Australia, Austria, Belgium, Brazil, Canada, China, Colombia, Croatia, Czech Republic, Denmark, Finland, France, Germany, Greece, Hong Kong, Indonesia, Ireland, Israel, Italy, Japan, Luxembourg, Macao, Malaysia, Mexico, Netherlands, New Zealand, Norway, Philippines, Poland, Portugal, Russia, Singapore, South Africa, South Korea, Spain, Sweden, Switzerland, Taiwan, Thailand, UK(Britain), United Arab Emirates, United States, and Vietnam.
If your country is not included in International EMS Services Scope, please contact us and we will find the best delivery method for you. There are other shipping ways for your choice as below.

DHL: For the most urgent orders, you could choose DHL. Delivery usually occurs within 5 days after the package has shipped. DHL is the fastest but also the most expensive shipping option we have.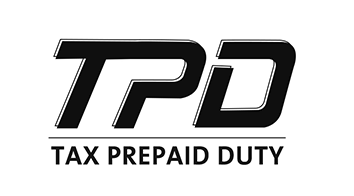 TPD: TPD delivery way is the only one that is tax prepaid for orders shipping from China. You will not have to pay the customs tax or VAT cost. TPD delivery is mainly for customers from Europe, It will take around 7~12 days.
TPD Services Scope: Austria, Belgium, Denmark, Finland, France, Germany, Greece, Ireland, Italy, Luxembourg, Malta, Portugal, Spain, Sweden, United Kingdom, Netherlands, Poland, Romania, Slovakia, Bulgaria, Cyprus, Czech Republic,Estonia,Hungary,Latvia, Lithuania,Slovenia,Croatia.

S.F express: For customers in China, S.F express is the fastest and cheapest delivery way for shipment. The package will arrive within 1~3 days.
You could also choose TNT and FedEx express for your shipment.

Ship from North America
We have wheel building warehouses in Canada and in the USA and both locations use UPS. Standard delivery is 3-6 days transit. For Canadian customers, we can ship with Canada Post if you live in an area that is not effectively covered with UPS.
2.How to deal with damaged packages upon delivery?
1. When you receive a package, it is best to open it up and check for damage before signing for it. Inspect the rims/wheels carefully for damage, especially if the box looks like it has been handled roughly during transit. If there is no damage, then it is okay to sign for the product. However, if there is damaged you need to report this on the delivery slip. Alternatively, refuse the shipment and it will be returned back to Light Bicycle. Light Bicycle will re-arrange shipment within 10 business days after receiving the returned package.
If you sign for the package and do not report any damage then there is no recourse we can have against the delivery company and, unfortunately, you would be responsible for purchasing any replacement product.
2. If you receive the package and the carton is in good condition, but the product is significantly damaged during shipment, please contact us within 7 days after signing and keep the original waybill, packing boxes etc. The return request needs to be made by customers. The shipping express company will provide customer compensation number. Please inform us of the compensation number for delivery tracking.
COMMENTS
Please leave your name here.
E-mail is required for further contact.