Shipping locations comparison
Products
Our Global warehouse provides all items available online. The North America warehouse stocks popular products, which usually ship within 2 business days. Contact us if the items you desire are not listed online.
(1) Are the products available in North America?
When you see two options on the 'BUYING OPTIONS' product page, it means this particular item is available in both the Global & North American warehouses. If you only see one warehouse option listed, this item is only available in that listed warehouse.

(2) Which hubs are available where?
-- Global offers Novatec, Hope, DT SWISS, Tune, Bitex, Extralite, and Carbon Ti. Contact us if your desired hub is not listed.
-- North America offers Industry Nine, Hope, Chris King, DT SWISS, and Onyx hubs.
TAX, Duty & Brokerage Fees
Your local authorities may charge duty and tax which is beyond our control. However, orders within Canada will have the appropriate tax charged because our North American office is located in Canada.
Service Fees
(1) Global orders
USD30 wheel building fee per wheelset.
(2) North America orders
USD50 wheel building fee per wheelset. USD20 warehouse transfer fee per rim or USD40 per wheelset.
Payment Fees
We accept PayPal, L/C, T/T, Western Union, and Money Gram. Canadian orders can also be paid via e-transfer. Some of these methods require payment fees.
-- PayPal and credit cards: 3.5% of the order amount.
-- Bank transfer: USD45 bank fee added to your order. The fee from your bank will vary.
-- Western Union: No fees.
Lead Time
(1) Global orders
The product availability can be viewed on the "Overview" of the buying option area. If the item is in stock it will typically ship within two business days. Not in stock items typically require 1~2 weeks to ship. Fat bike rims and wheelsets may take longer.
(2) North American orders
Items that are not wheelsets typically ship within 1~2 business days. If hubs are in stock, a wheelset typically ships in 2~3 business days. Special order or out of stock hubs will take longer. Keep in mind that all of our wheelsets are customized to your selections, often requiring additional build time. If you need a product quickly, please contact us to confirm the availability of your desired hub color or leave us a note when checking out.
Shipping Options
(1) Global orders
Currently, the only available shipment method online is EMS. Usually, it will take 7~10 days to arrive worldwide. Please contact us if your country is not listed or you want to ship with other shipment methods (DHL, Tax-Prepaid Delivery, etc.). Learn more details of those shipping options under the Delivery Methods page.
(2) North American orders
We ship to most locations with UPS, and the level of shipping service can be selected required at checkout.
Ship from China
China warehouse: for global customers
Delivery Way
delivery time(d)
Need Tax?
EMS
5~10
Yes
DHL
3~5
Yes
TPD (Tax Prepaid)
7~12
No
TNT
3~8
Yes
Fedex
3~5
Yes
Once you receive the notification from customs or the shipping company to do customs clearance or pay a customs fee, you could contact us to provide you with the invoice file or phone number to proceed.
1. EMS
Carbon rims and wheelsets are relatively large but lightweight, so they are most cost effective with EMS. Generally, it takes 5 to 10 days to arrive once shipped. Your local post company will handle the final delivery (USPS for US customers, Canada Post for Canadians etc.)

*Services Scope
A: Argentina, Australia, Austria
B: Bangladesh, Belgium, Belarus, Brazil
C: Canada, China, Colombia, Croatia, Cuba, Czech Republic
D: Denmark
E: Egypt, Estonia, Ethiopia
F: Finland, France
G: Germany, Greece
H: Hong Kong, Hungary
I: India, Indonesia, Italy, Iran, Ireland, Israel
J: Japan, Kenya, Kuwait
L: Laos, Latvia, Luxembourg
M: Madagascar, Macao, Malaysia, Mali, Mexico, Morocco
N: Netherlands , New Zealand, Nepal, Niger, Nigeria, Norway
P: Pakistan, Panama, Peru, Philippines, Poland
R: Romania, Portugal, Rwanda, Russia
S: Saudi Arabia, Singapore, South Africa, South Korea,, Sri Lanka, Spain, Sweden, Switzerland
T: Thailand, Taiwan, Turkey
U: United Arab Emirates, United States, UK(Britan)
V: Vietnam

If your country is not included in international EMS Services Scope, please contact us and we will find the best delivery method for you. There are other shipping ways for your choice
---
2. DHL
For the most urgent orders, you could choose DHL. Delivery usually occurs within 5 days after the package has shipped. DHL is the fastest but also the most expensive shipping option we have.

---
3. TPD
TPD delivery way is the only one that is tax prepaid for orders shipping from China. You will not have to pay the customs tax or VAT cost. TPD delivery is mainly for customers from Europe, It will take around 7~12 days.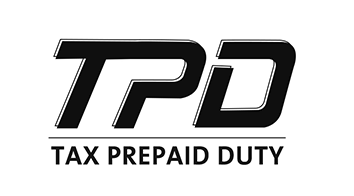 * Services Scope
A: Austria
B: Belgium, Bulgaria
C: Croatia, Cyprus, Czech Republic
D: Denmark
E: Estonia
F: Finland, France
G: Germany, Greece
H: Hungary
I: Italy, Ireland
L: Latvia, Luxembourg, Lithuania
M: Malta
N: Netherlands
P: Poland, Portugal
R: Romania
S: Slovenia, Spain, Sweden
U: United Kingdom

---
4. S.F express
For customers in China, S.F express is the fastest and cheapest delivery way for shipment. The package will arrive within 1~3 days.

---
You could also choose TNT and FedEx express for your shipment.

---
Ship from North America
North America warehouse: for America and Canadian customers only
UPS
3~6, Express Options
No
We have wheel building warehouses in Canada and in the USA and both locations use UPS. Standard delivery is 3-6 days transit. For Canadian customers, we can ship with Canada Post if you live in an area that is not effectively covered with UPS.
1. When you receive a package, it is best to open it up and check for damage before signing for it. Inspect the rims/wheels carefully for damage, especially if the box looks like it has been handled roughly during transit. If there is no damage, then it is okay to sign for the product. However, if there is damaged you need to report this on the delivery slip. Alternatively, refuse the shipment and it will be returned back to Light Bicycle. Light Bicycle will re-arrange shipment within 10 business days after receiving the returned package. If you sign for the package and do not report any damage then there is no recourse we can have against the delivery company and, unfortunately, you would be responsible for purchasing any replacement product.
2. If you did not inspect the product upon receipt but the product was significantly damaged, please contact us within 7 days after signing and keep the original waybill, packing boxes etc. The return request needs to be made by the customer. The shipping company will provide customer compensation number. Please inform us of the compensation number for delivery tracking.