Ultralight Pro Fat Rims
Our Drift Pro series of rims is an integration of what we've learned from our Falcon and Recon Pro series. Every Drift Pro rim has a thinner and stronger single-wall structure. The vertical absorption of the single-wall design helps make the Pro line our strongest Fatbike rims yet.
PRO TECHNOLOGIES
What makes Drift Pro rims pro.
prh
Precisely Reinforced Hole
SWS
Single-Wall Structure
AAP
Anti-Accumulation Profile
SFM
Special Foam Material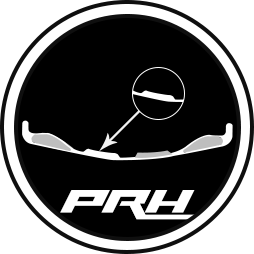 PRH
/ Precisely Reinforced Hole
Our customized layup fixtures and reinforced spoke holes not only increase strength in the spoke hole area, but allow for significant weight savings. To reduce stress risers, some layers are pre-laminated to feather out the change in thickness. Our FS680 can take 300kg/f of spoke tension without failure - far more than our recommended 100-115kg/f spoke tension.

SWS
/ Single-Wall Structure
Our Single-Wall Structure design saves on average 100g compared to a same width double-wall rim. We use a lighter pre-preg and a blend of Toray T800 and T700 carbon fiber. By allowing the rim to flex vertically on impact, the design offers a stronger and more comfortable ride experience.

AAP
/ Anti-Accumulation Profile
We've maintained a smooth exterior that aims to prevent mud, sand or snow accumulation during riding, cutting down on any unnecessary weight. We go to great lengths to make lightweight rims.
SFM
/ Special Foam Material
Instead of an air bladder, we apply a lightweight foam material to build the shape of the cavity on both sides of the rim. This unique foam core adds damping characteristics while also becoming an integral part of the structure, increasing rigidity and overall strength.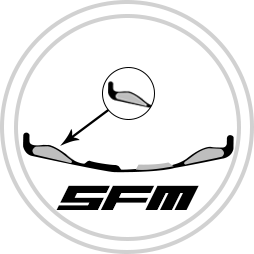 WARRANTY OPTIONS
Whether you're tough on wheels or have never cracked a rim, our new extended warranty gets you the coverage you want and need. Our Drift Pro line of rims comes standard with our Pro 5-year warranty against manufacturer's defects. For the first time ever, you have the option to upgrade this standard warranty to our Premium Lifetime Warranty.
RIM LIST
Available in 26er
Rim model
Outer Width
Depth
Discipline
Weight(+/-25g)
Price(each)
Explore
26er-FS680
85mm
17mm
Sand, Snow, Singletrack
500g
USD 340

Buy

Section View