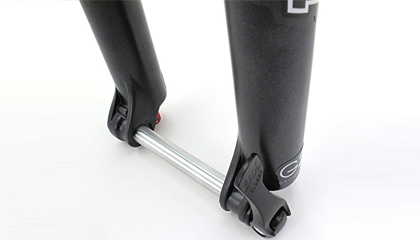 Please choose correct size according to fork facing size.
New DT Swiss 240S 15*110mm straight pull predictive steering hub is available for Rock Shox RS-1 forks. If you need this hub, please contact us.
I9 & Onyx hubs Available on North American Site us.lightbicycle.com
plus mountain bike/fat bike
1722g+/-40 (with DT 240S hubs)
Learn more about the detail about hubs ( MTB hub and road hub ).
Please contact us if you need other hubs, spokes and graphic design for products.We can make according to customers requirement.
If you'd like the reinforced version, please inform us while you placing the order, we can add some more carbon fiber material on the rims, to make rims stronger. Then it will be for 29er plus mountain bike aggressively riding.
Our air bladders are made from a special material which produces smoother walls, result in a lighter rim, and are completely removed without harsh chemicals. They are removed through the valve hole with a unique process so that the rim does not have to be patched like traditional manufacturers use. This significantly improves the strength of the rims. Read More about our process
here
Each wheelset is painstakingly built by hand to tension within 5% variance. Each spoke's tension rating is recorded in our system, as is the roundness and lateral tolerance.
Each rim carries its own layup schedule documents which are followed meticulously by the layup workers. Our Engineering team creates a unique fiber orientation which amplifies the desired riding characteristics for a given rim.
Angled spoke holes allows the nipple to pull straight in line with the spoke for reduced stress. This results in fewer broken spokes and nipples.
The small ridges on either side of the drop channel help secure tubeless tires in place. The bead lock makes it easier to seal up tubeless tires with a floor pump, and they are incredibly hard to burp.
While the rims are optimized for a tubeless setup with the addition of tubeless tape, they also work with tubes.
Carbon fiber flows continuously over the bead area to provide the best impact resistance and a significant strength increase compared to a clincher rim.
Constructed with premium Toray T700 carbon fiber. The best strength to weight ratio with no expense spared.