RIDER PROFILE
Name :Brett Lancelot
Origin :Australia
Information : 189lbs, 5"9'
25+ years riding and racing
mountain bike and city commuter
SPECIFICATIONS
Mountain Bike
Frame : Intense Tracer DVO Edition
Crankset : Sram XX1
Bottom Bracket : Sram BB30
Brakes : SRAM Code RSC
Seat Post : Rock Shox Reverb
Saddle : SDG Bel Air 2
Stem : Renthal Duo 40mm
Handlebar : Answer Pro Taper Carbon
Grips : ODI Lock-on
Pedals : Shimano XTR
Forks : DVO Diamond
Shock : DVO Topaz
WHEELSET 1
Rims : Light Bicycle (RM650BC05) UD matte 32h F/R
Hubs : DT Swiss 240s
Tires : Maxxis Minion DHR II front
Maxxis Minion SS rear
WHEELSET 2
Rims : Light Bicycle (AM730) paintless UD 28H F/R
Hubs : DT Swiss 240 front 6B 110mm Boost 15mm
DT Swiss 240 rear 148mm Boost 12mm Sram XD 18T
Spokes : Sapim CX Ray Black straight pull
Nipples : DT SWISS Aluminium Red Squorx External
Commuter Bike
Frame : Intense Hard Eddie
Crankset : FSA Carbon
Derailleur : Sram X7
Bottom Bracket : Sram BB30
Brakes : SRAM Guide RSC
Seat Post : SDG I Beam
Saddle : SDG Bel Air
Stem : Thompson Elite
Forks : Intense Rigid Carbon
Wheelset
Rims : Light Bicycle (R35T (T for Tubular)) UD 28H F/R
Hubs : Novatec D791SB front 100QR 6-bolt
Novatec D792SB rear 142mm 12mm Shimano Road 11S 27T
Spokes : Sapim CX Ray Black J-bend
Nipples : Sapim POLYAX Aluminium Red
Tires : Pirelli
My first LB wheels stand the test of time and still roll strong.
I'm a long-time rider and racer who is always looking for ways to shed a few grams off my bike components while maintaining reliability and strength. That's how I discovered Light Bicycle.
My first purchase was prior to competing in the first-ever Trans NZ Enduro Race, held in New Zealand's picturesque but rugged South Island. I needed something that was light but strong to survive five days of endurance racing on the toughest, roughest and steepest tracks I've ever had the pleasure of riding. Not only did they go the distance and survive the rocks, jumps, logs, and conditions that varied between muddy to dusty and somewhere in between, but they also helped me secure a top-15 finish.
That race was now nearly five years ago and since then, I've ridden nearly weekly around south-east Queensland and done multiple trips to big tracks in New Zealand and Tasmania. And still, they stand the test of time, delivering longevity I've not experienced in any wheelsets previously.
Three years later, I got another pair for my commuter bike.
Following this positive experience, I contacted LB three years later to build a set of super-light wheels for my commuter bike, which I fondly call my super commuter. Once again, I was looking to shed some weight from my commuter bike and the carbon wheels delivered half a kilogram saving overall, and I knew they would be reliable following my first purchase. I've cycled more than 3,000km on these wheels, which sees me riding a mixture of quality cycleways and some not so quality local roads and footpaths. After all of these kilometers across varying 'road' terrain, the wheels are fast, light and still going strong.
It was an easy choice when I was looking for wheels to build a new mountain bike.
Now the time has come for me to build a new MTB, and while spending countless hours researching, reviewing forums and reviews and selecting the components, I never look past LB when it comes to lightweight and reliable wheels.
As with all my previous purchases, the sales team is responsive, helpful and they know their products and which one is best suited to my needs. At the moment, my new frame is safely nestled on the couch and I can't wait for my next Light Bicycle wheelset (AM730) to arrive – I know there are many more happy, fun, safe and reliable kilometers ahead of me.
COMMENTS
---
REPLY
Please leave your name here.
E-mail is required for further contact.
LEAVE COMMENTS
We are here for you if you need any assistance.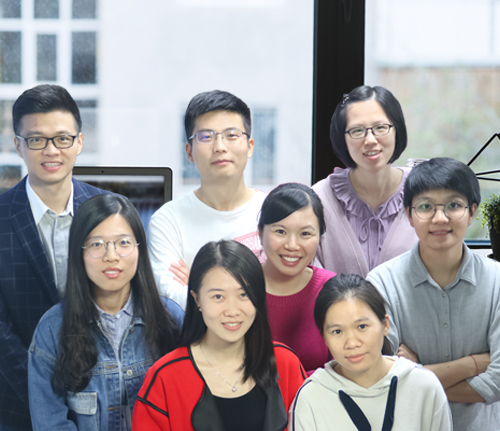 Please leave your name here.
E-mail is required for further contact.