RIDER PROFILE
Name :Michael Bürke
Origin :Germany
Information : 46 years old, MTB, CX, road bike, trainer
Over 500h riding(13,000+km), 50h of running for annual training
Team Sport-Treff 2.0;
BSV Profil Hürtgenwald Club
Successes: : 1st 12-Hour MTB European Championship 2019
1st National Championships North Rhine Westphalia Uphill Time Trial 2019
2nd Bombtrack NRW Cross-Cup 2018/2019
3rd National Championships North Rhine Westphalia Cyclocross 2018
German champion 6h MTB two-driver Teams 2017
2nd National Championships North Rhine Westphalia MTB Marathon 2017
2nd National Championships North Rhine Westphalia MTB Marathon 2015
2nd National Championships North Rhine Westphalia MTB Marathon 2014
1st Nutrixxion Marathon-Trophy Longdistance 2012 and 2014
specifications
BIKE
Frame : Radon Jealous Superlite 1x
Fork: Fox 32 Float SC Factory
Gearing : Single 1x12
Crankset : SRAM XX1 Eagle DUB SL Crankset with Power2Max power meter
Rear-Derailleur : SRAM GX Eagle Rear Derailleur
Shift lever : SRAM GX Eagle Trigger Shifter
Cassette : SRAM XG-1295 Eagle Cassette (10-50t)
Braking system : Shimano XTR
WHEELSET
Rims : Light Bicycle ( XC925 Flyweight rims in 28h front and rear)
Hubs: DT Swiss 240s Straightpull CL boost
Spokes: Sapim CX-Ray
Tires : Schwalbe Racing Ray 29x 2.25" tubeless front; Schwalbe Thunder Burt 29x2.25" tubeless rear
The high-performance wheels really exceeded my expectations.
I'm very happy to share with you a piece of good news: I placed 5th overall and 1st in my category at the Diessener 12-Hour Mountain bike European Championship. I rode Light Bicycle's XC925 Flylight rims and they really exceeded my expectations.

In case you have no knowledge of this contest, let me give you a brief introduction. This grueling race has only one goal: to complete as many laps as possible within 12 hours. The 7.2km course consisted of gravel, meadow paths, and rooty trails.
I have never raced longer than 6 hours before so I was in for a challenge!
One hour before the race started, my friend Erik Hühnlein and I decided to race in the solo category instead of the 2-man team. Erik was in the Masters 2 category and I was in Masters 1, so we thought it would be fun to ride together since we were in different categories.

The race started at 8:00 am, the weather was good and the temperature was 20°C. There were a couple of facts we had to keep in mind: Don't go too hard off the start, try not to exceed our personal FTP too often, have fun! We had an excellent support person (Conny!) providing us with all of the fuel we needed for such a long race and plenty of vocal encouragement to help motivate us.
I realized how important it is to have a good support team around you.
The first 5-6 hours went by without any issue. Then it started to rain and some problems with my stomach arose. With thoughts of quitting reeling through my head, it wasn't until Conny let me know I was leading my age group that I regained my focus.
Soon the rain stopped, and my stomach eventually calmed down after copious amounts of water were consumed. Erik was also leading his category, and won his Masters 2 category. I held on to win Masters 1. In 11 hours and 51 minutes, I completed 37 laps, 270km and 4800 meters of climbing, three laps ahead of the second. I could not have done it without Erik and Conny cheering me on and keeping me well fed and motivated.
Also many thanks to these high-performance wheels. Throughout the race, the incredible wheels felt super light, durable, stable, and rolled smoothly. I'm completely satisfied with them and highly recommend them to any XC mountain bikers!
LEAVE COMMENTS
We are here for you if you need any assistance.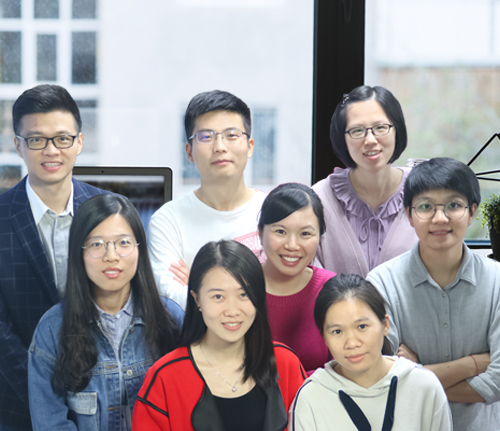 Please leave your name here.
E-mail is required for further contact.