Rider Profile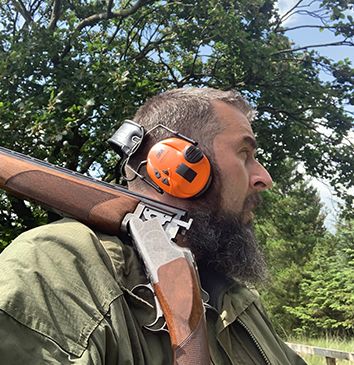 Name :Tony Lenehan
Origin :Scotland
Information : 6'6" and 310lbs
Always off road: mainly mud, roots, and rock.
Some DH (which usually doesn't end well)
These days, always fatbike, after forty years riding everything
Specifications
Bike
Frame : Surly Ice Cream Truck (XXL)
Fork : Manitou Mastodon Pro
Drivetrain : Sram 1x12 with Surly crankset
Brakes : Hope V4
Wheels
Rims : Light Bicycle (FAT680) 700 matte UD centered F/R
Hubs : Hope Pro 4 Fatsno Front 150mm 15mm 32H
Hope Pro 4 Fatsno Rear 197mm 12mm 32H Sram XD
Spokes : DT Swiss Competition Race Black J-bend
Nipples : Sapim Aluminium Purple Polyax External
Tires : Maxxis minion 4.8" or Giant Vee Tire Snowshoe 2XL 5.05"
To find a really strong set of fatbike rims to go tubeless isn't easy.
I turned to a fat bike when my son was young and learning since it naturally slowed me down to his pace. I bought a Surly Ice Cream Truck in XXL, a full bike. Wider bars, a big dropper post, big Hope brakes. The bike came with Surly Clown Shoe rims on Salsa hubs. Nothing is strictly wrong with the kits except that I couldn't run them tubeless. I've been running 4.8" tires and didn't want to get narrower, yet inner tubes in that size weigh a ton.
I toyed with the carbon wheels on eBay but they seemed like a bit of a shot in the dark. Luckily, one of the staff at the local bike shop, after explaining they had no real suggestions for me, whispered about trying Light Bicycle since he had friends who had good experiences of their carbon wheelsets.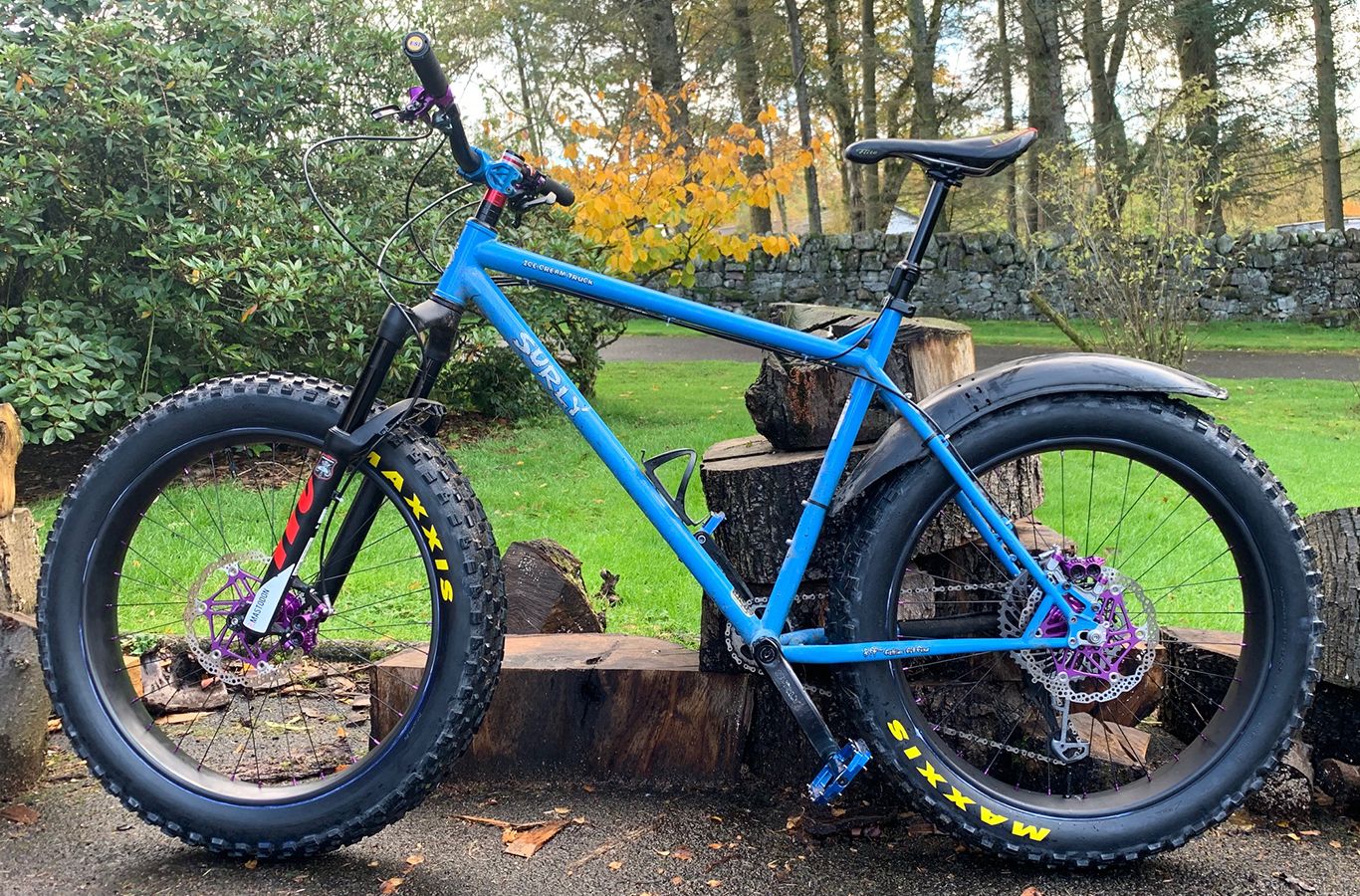 They build the rims on good hubs and seem to be serious about what they do.
LB's website was straightforward enough. They sold fat rims that are tubeless compatible. I sent an email, and a very straightforward conversation about wheel possibilities followed. Yes, they assured me that they could build what I had been looking for. I'm a big guy, and they would lay more carbon fiber into rims to make them beefy enough. This is why I pulled the trigger. A great set of photos of the finished product was sent to me as an update later. I counted down the days during shipping and customs. Finally, the wheels arrived, being well packed.
The wheels are so counter-intuitively light. I would usually run around the rim end of the nipples to drop a bead of corrosion retardant, which, to my surprise, had already been done. The new tires snapped into place on the rim bed with just the right amount of tension. Clearly these rims were built with tubeless in mind.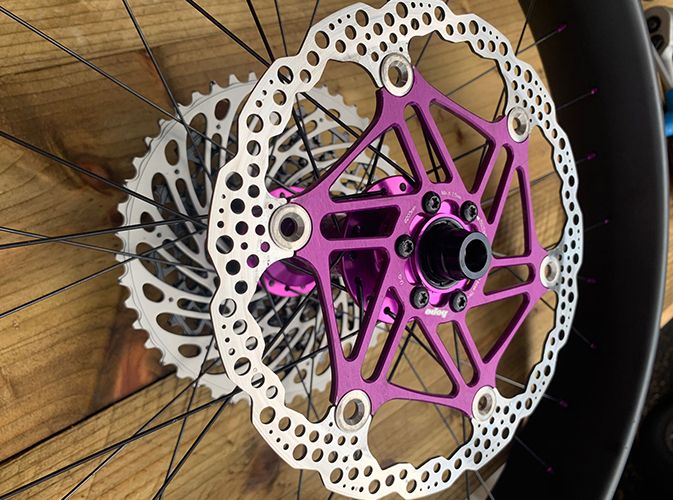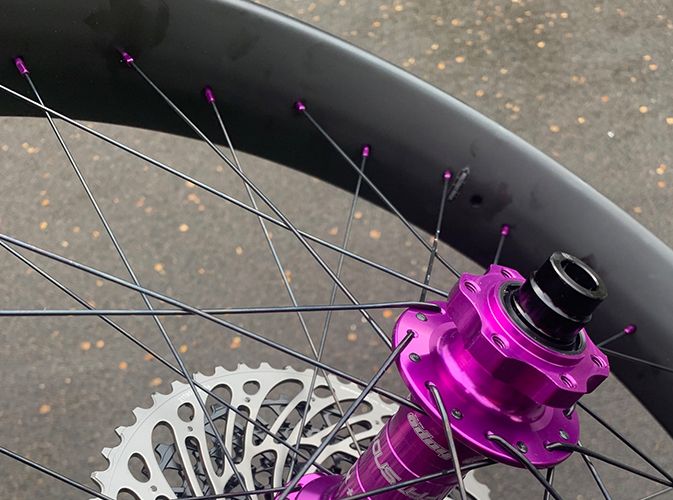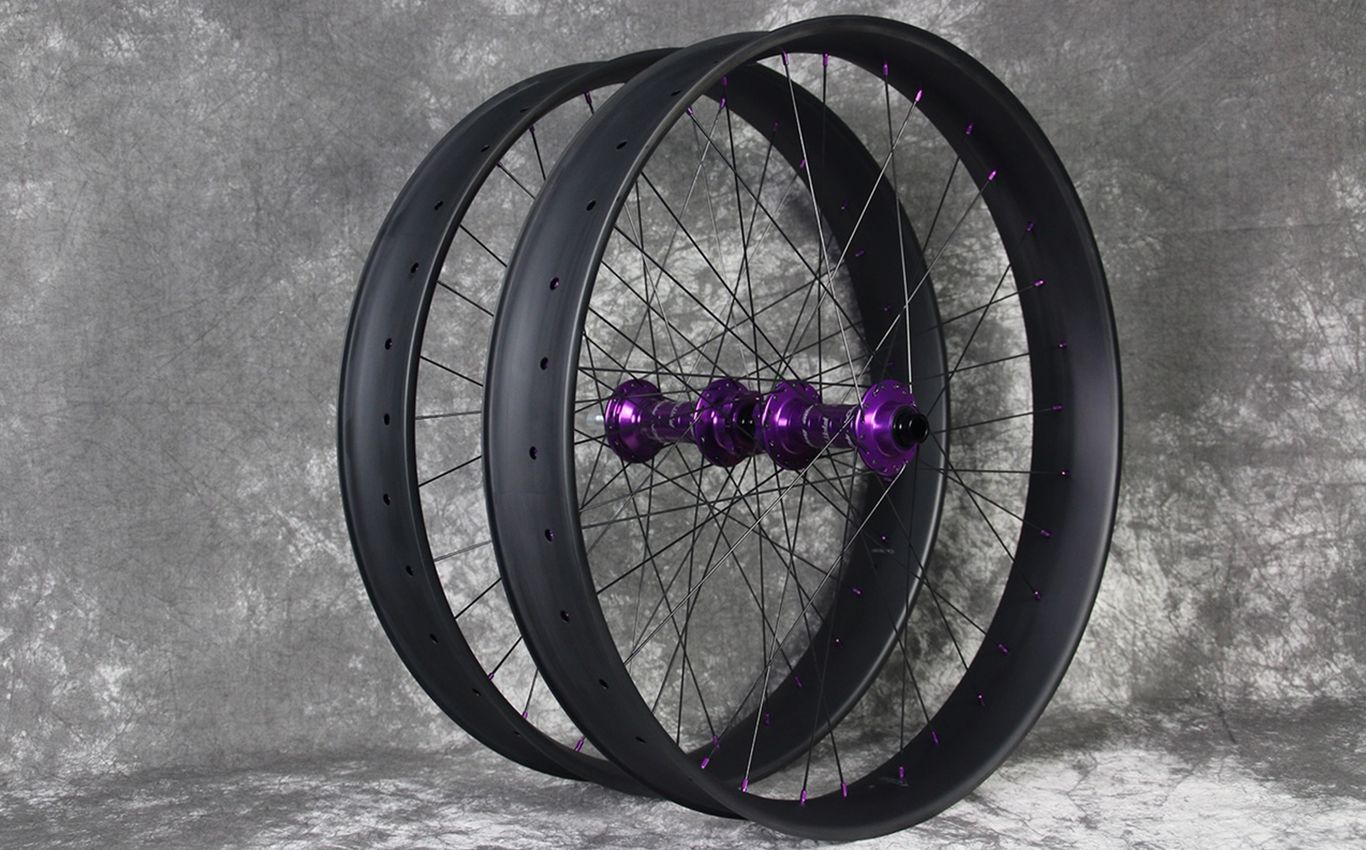 I notice a reduction in the flywheel effect you get with fat wheels.
These wheels are obviously lighter, and innertube removing amplifies the improvement. They honestly feel like normal MTB wheels in comparison to the Clown Shoes. When the tires were sealed onto the rims for the first time, there was no air loss overnight.
The first few rides covered the usual rocky, rooty, muddy territory here with some hard descents and big hits. Not a hint of a problem. And they're gorgeous if that's your thing (It is! It is!).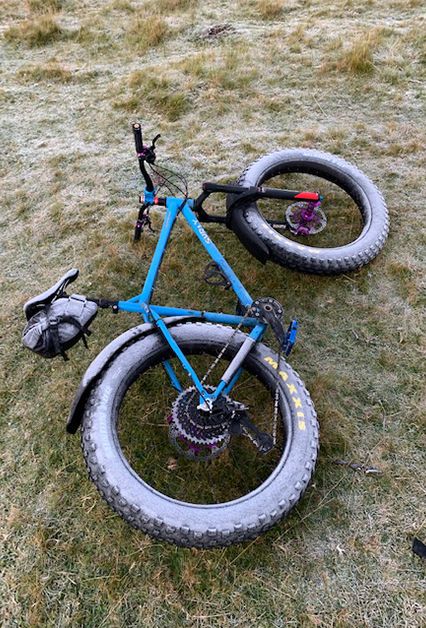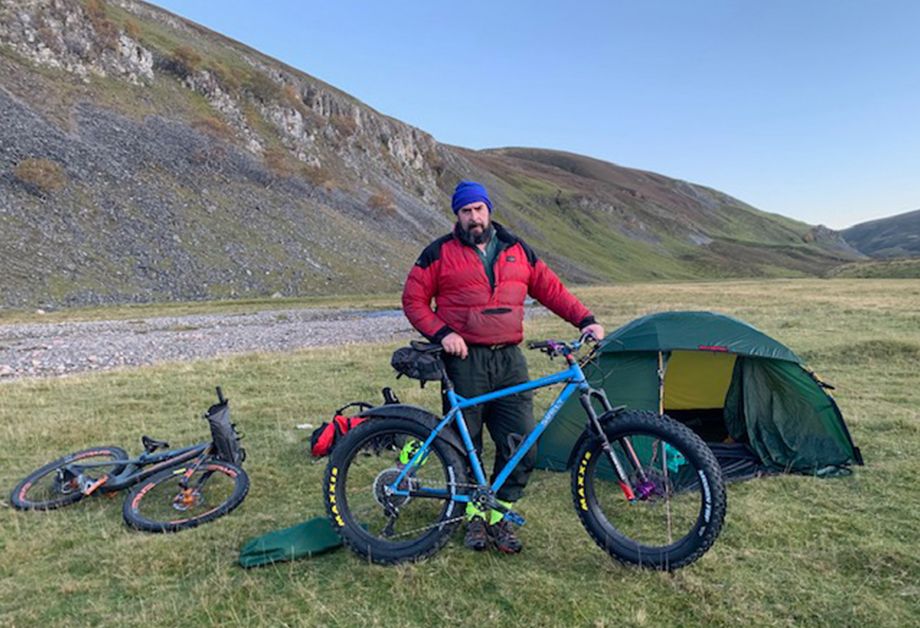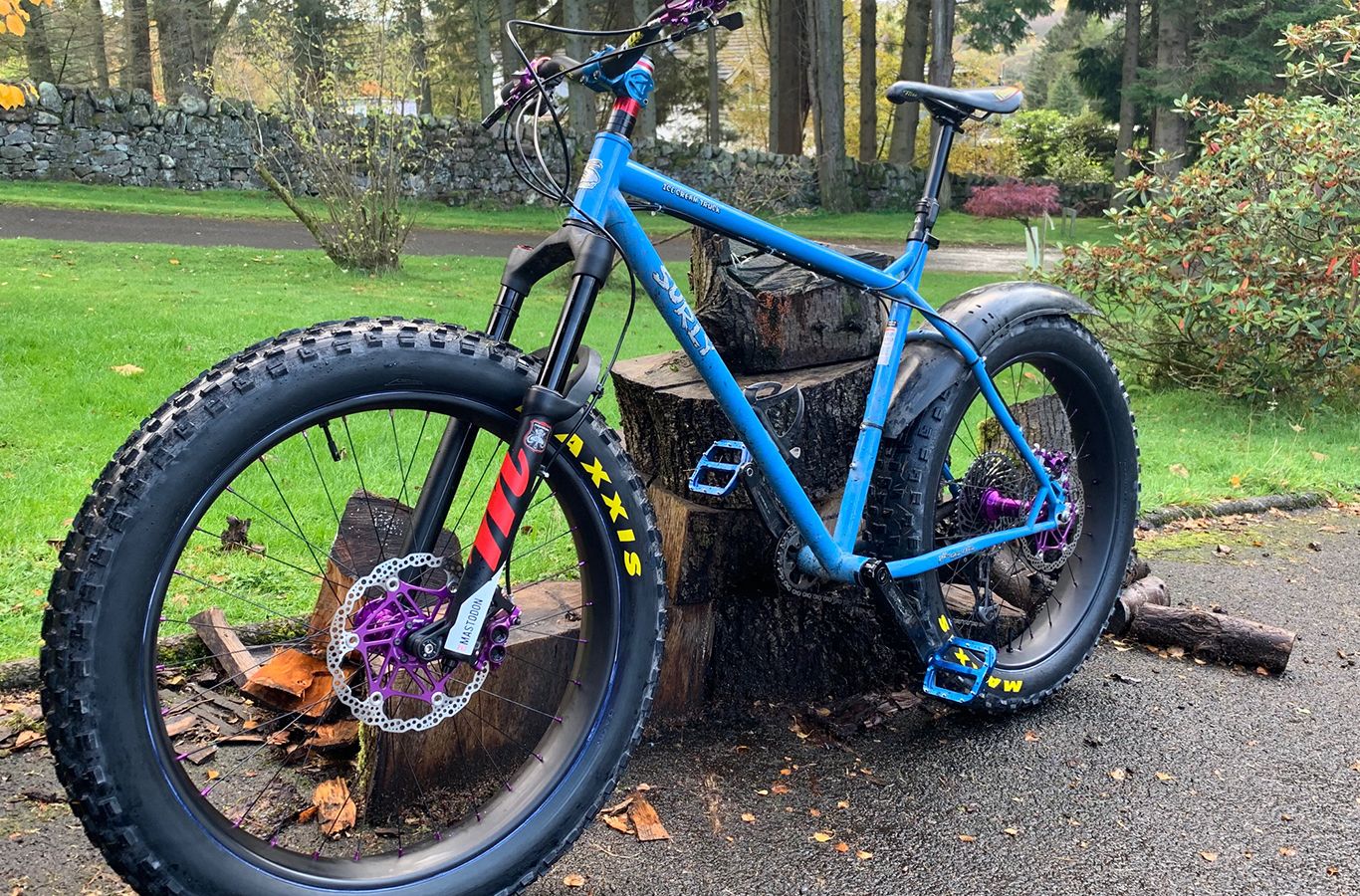 This pair of carbon wheels is a thing of real beauty and high performance.
With customs and shipping included, I paid about £880 for the pair of wheels. Given that a low tech aluminum rimmed fat bike wheelset on mediocre hubs and questionable tubeless credentials costs two-thirds of the price, and these LB wheels are things of real beauty and genuinely high performance, I consider them to be very good value for money. In fact, they look every bit the equal of the £2k ENVE wheels on my son's Santa Cruz.
I wouldn't hesitate to recommend Light Bicycle fatbike rims, even for Bigfoot sized riders like me. They've transformed the feel of the bike m ore than what I'd expected.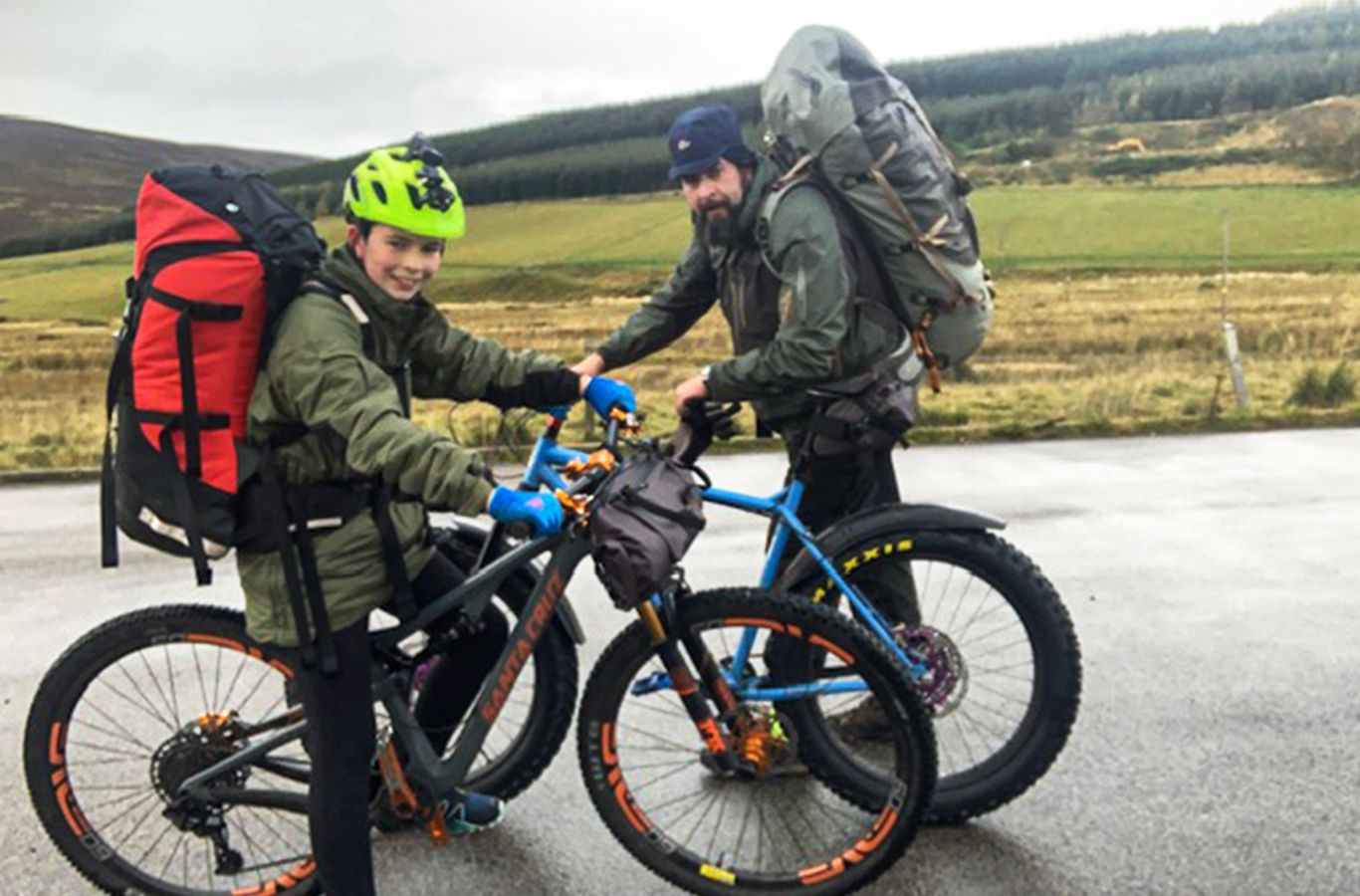 Get in touch
Feel free to leave a comment if you have any questions or suggestions on our products or other issues.

Please leave your name here.
E-mail is required for further contact.