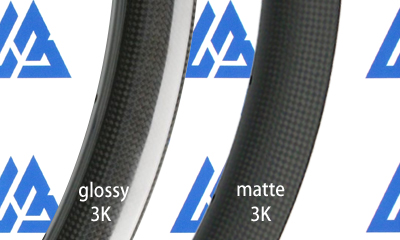 Matte is slightly lighter and a more subtle finish (most popular). Glossy has a shine to it.
140kgf, 110-130kgf (recommended)
The new asymmetrical XC923 rims have a modern profile and were designed as a versatile and lightweight XC/AM rim. The inner width is narrow enough to handle narrower XC racing tires, but is perfectly at home carrying 2.1-2.35" trail tires. These are ideal for 29er riders that want to upgrade their bike with something lighter, wider, and stronger but without going to the extreme in any category.
For this product line, we decided to produce only the most popular and best product styles so that we can maintain inventory. UD Matte rims are in stock and will ship within 2 business days !
* For unique hole drilling and alternate options, please contact us for special orders.
* In a addition to our standard 1 Year Warranty, Crash Replacement covers you for rider errors like chasing a big jump. This policy provides you with a 25% discount off the current retail price of the rim for up to 2-years after your original rim purchase.
Accessories: Tubeless rim tape and Tubeless rim valve
PayPal discount code - Enter PP35 at checkout to receive a 3.5% discount
Our air bladders are made from a special material which produces smoother walls, result in a lighter rim, and are completely removed without harsh chemicals. They are removed through the valve hole with a unique process so that the rim does not have to be patched like traditional manufacturers use. This significantly improves the strength of the rims. Read More about our process
here
Each rim carries its own layup schedule documents which are followed meticulously by the layup workers. Our Engineering team creates a unique fiber orientation which amplifies the desired riding characteristics for a given rim.
Angled spoke holes allows the nipple to pull straight in line with the spoke for reduced stress. This results in fewer broken spokes and nipples.
U-shape profile spreads the force of impacts and creates a more robust product.
The small ridges on either side of the drop channel help secure tubeless tires in place. The bead lock makes it easier to seal up tubeless tires with a floor pump, and they are incredibly hard to burp.
While the rims are optimized for a tubeless setup with the addition of tubeless tape, they also work with tubes.
The profile allows for equalized spoke tension which creates a stronger wheel that stays true.
Carbon fiber flows continuously over the bead area to provide the best impact resistance and a significant strength increase compared to a clincher rim.
Constructed with premium Toray T700 carbon fiber. The best strength to weight ratio with no expense spared.