Often an afterthought, spokes play a vital role in the performance of your wheelset. They affect the weight, strength and feel of the wheels, transmit power, and keep your rims round and true. If they are doing their jobs they'll go unnoticed, however, if they start failing they will dampen the performance of your wheel system. In this blog we will take a closer look at these unsung heroes - spokes.
Spoke Types:
Straight Gauge - A straight gauge spoke refers to a spoke that has the same diameter throughout its length. Straight gauge spokes are heavier than butted spokes, and the manufacturing process is simpler and therefore cheaper in most cases. Besides being less expensive, their other advantage is that they can be re-threaded and cut down into other lengths, making them popular for bike shop stocking. Yet we do not build with straight gauge spokes because they are too stiff and can cause premature failures and poor performance.

Butted Spokes - When it comes to spokes, the word 'butted' simply refers to a change in diameter. Single-butted means one change in size, and double-butted has two changes. Double-butted round spokes perform very well and are quite common amongst high-performance wheels. DT Swiss Competition, Sapim Race, and Pillar PDB1415 are the three most common types of double-butted spokes and they come in very similar dimensions.


Bladed Spokes - These spokes start out their life as a double-butted spoke and are pressed into a flattened and more aerodynamic shape in the middle section. Super lightweight butted spokes can twist and stretch out, and manufacturers have eliminated this disadvantage with bladed ones. Bladed spokes take the longest to manufacture, so they are naturally the most expensive. They are commonly used for road wheels or lightweight cross country wheels, however, bladed spokes are strong enough to use on regular mtb wheels as well.


Head Types:
J-Bend - The most common spoke type has a 90-degree bend at the end that connects to the hub. The J-bend prevents this area of the spoke from twisting, which helps with the wheel building process and during spoke replacement. Hubs are more simple and less expensive to manufacture when designed to work with J-bend spokes. Some riders say J-bend spokes are inferior to straight pull spokes because they bear too much stress at the bend. However, with high-quality spokes and a sound wheel build, very few riders report any issues at this junction.


Straight Pull - There is no bend with this spoke type so there is no fear of having a weak point at the hub/spoke junction, however, spoke and hub availability are diminished as this design is less popular. Continually, wheel building and spoke replacement is more challenging because the spokes can spin in the hub, so extra labour and tools are required to hold them in place. Some road riders prefer straight pull as they feel it has better power transfer with less truing and maintenance needed. The system weight of a straight pull wheel can be lighter than a J-bend design, which is appealing for those seeking the lightest weight.


Lacing Patterns:
0-Cross/Radial - Radial lacing means that the spokes do not cross over each other. There is more stress put on the hub shells so most hub manufacturers limit the maximum allowable spoke tension to around 100kg/f. Radial lacing is the most direct route to connect the hub to the rim, so the length is the shortest and the weight is the lightest. This style is not as strong, so they are often found on non-disc road front wheels and occasionally the non-drive rear.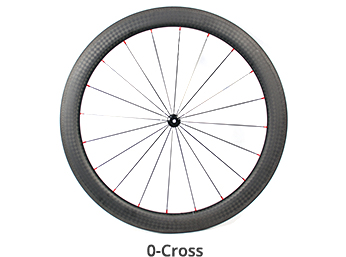 2-Cross and 3-Cross - Crossed spoke lacing is more durable and creates stronger wheels as the spokes support each other. The angle of crossed spoke is significantly more tangential than that of radial spoke, allowing for the wheel to bear more torque.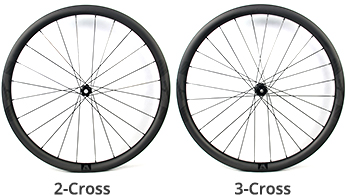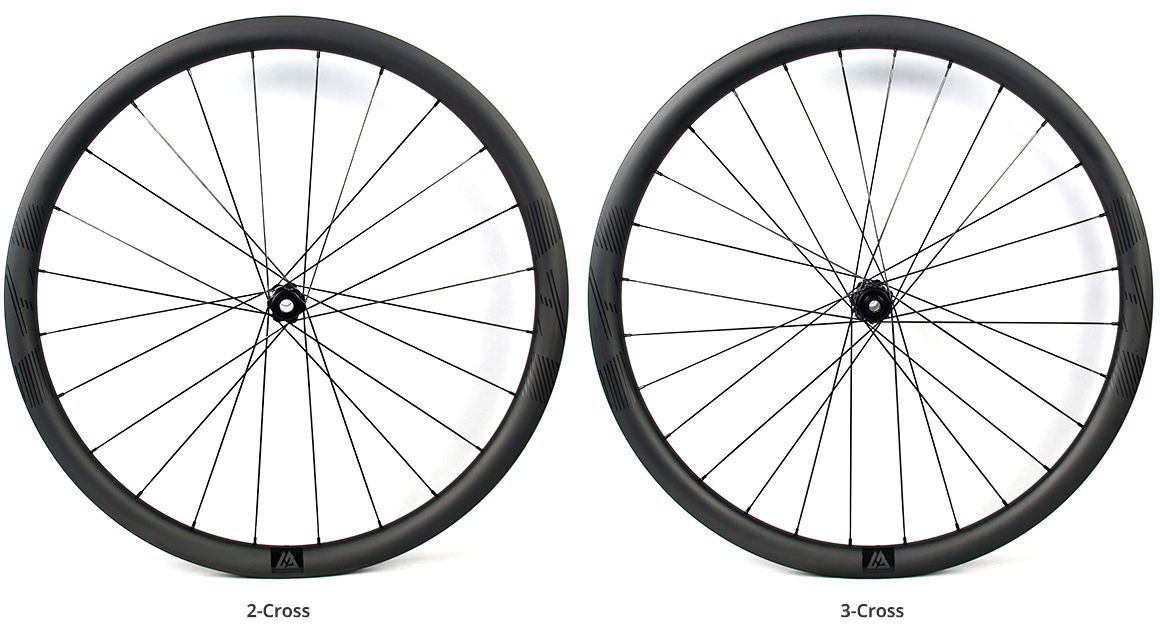 2:1 Lacing - Often used in rear-wheel lacing for road bikes, this pattern means there are 2 spokes on the drive side to match every 1 spoke on the non-drive side, with spoke holes equally spaced. One exception to the equal-hole spacing rule is the Campagnolo G3 lacing where every three holes are closely placed as a group.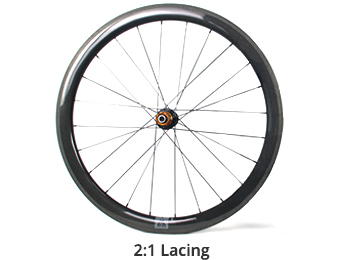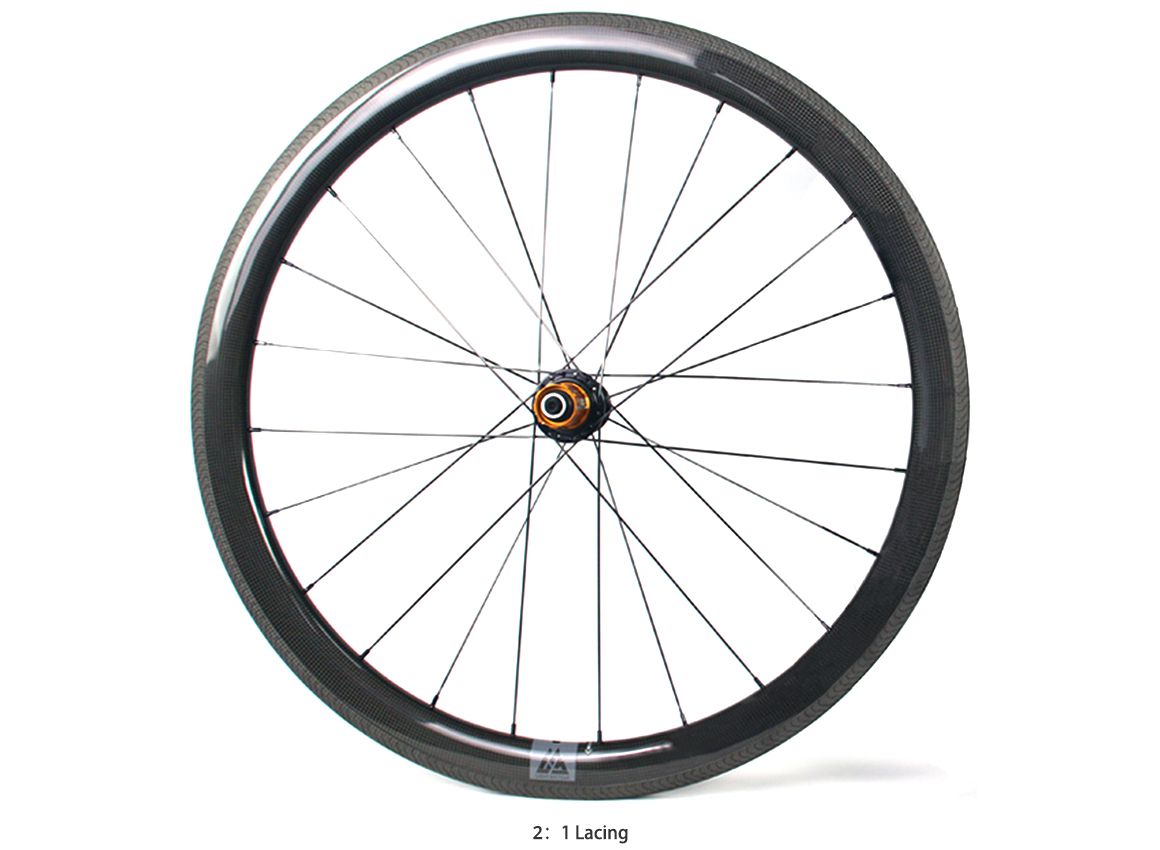 Spoke Tension:
Hubs, rims, and spokes all have a tension operating range as recommended by their respective manufacturers. If a rim manufacturer say their rims can be built to 140 kg/f and a hub manufacturer sets their limit at 120 kg/f, default to the lower number in the wheel build. In general terms, most wheels are built to 120-130 kg/f unless there is a limitation from some of the components.
Building the wheels with an even tension from one spoke to another and falling within the appropriate tension range, coupled with proper wheel building practices like stress relieving, will result in better build quality. If your wheel builder does not use a properly calibrated tension meter or says they build "by feel", that's a red flag for considering another option - for example, let us build the wheelset for you before sending them off. Especially for carbon wheel builds, the wheel building process and components should be high quality only. It doesn't pay to take shortcuts.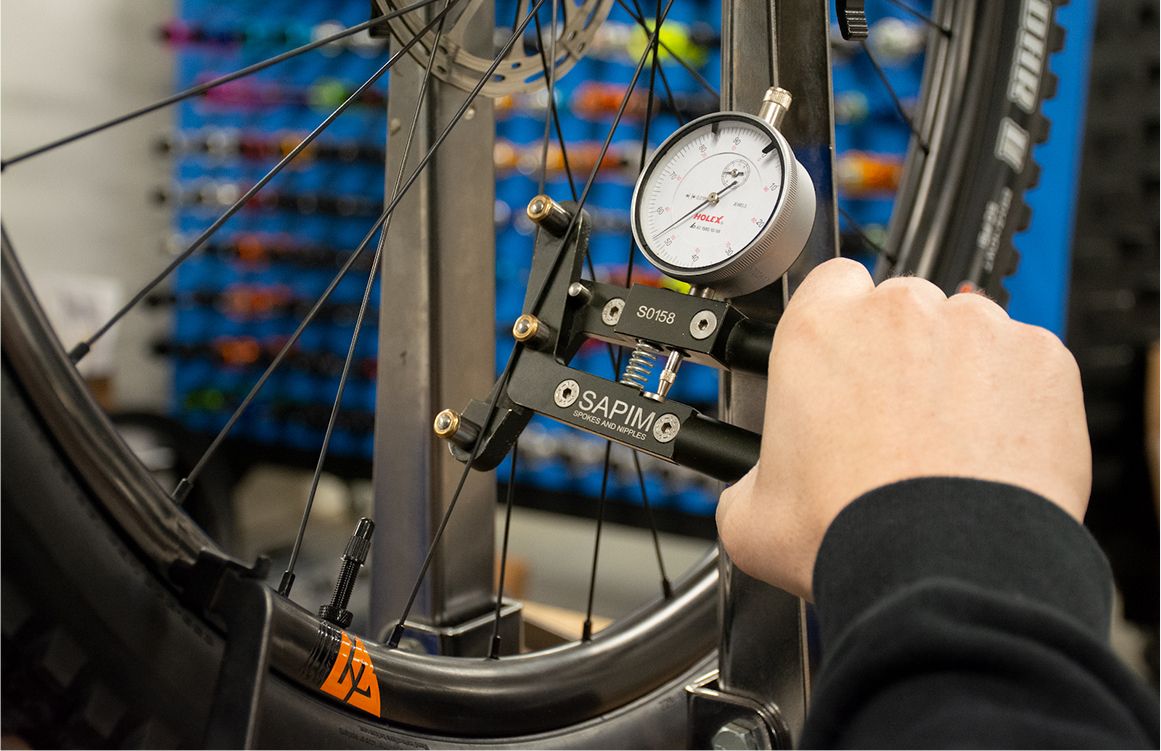 Hole Count:
Generally speaking, mountain bike carbon wheels are built either 28 or 32 hole. Fatbike is commonly 32 hole. Non-disc road bike is commonly 24 hole rear and 20 hole front, while the disc is 28 hole rear and 24 hole front. 36 hole is uncommon for carbon builds as the rims are inherently stiffer than their alloy counterparts, but some 36 hole is used for BMX or touring builds. The rear wheels take more abuse and see heavier loads compared to front wheels, so it's reasonable to use four more spokes on the rear wheel compared to the front.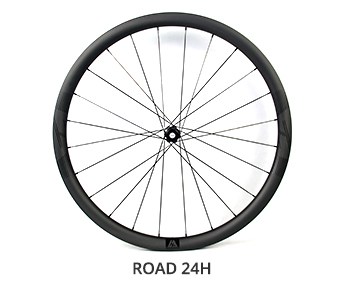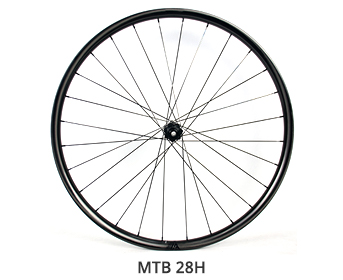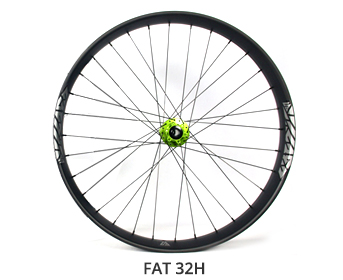 Spokes We Build With:
Sapim spokes are best used with Sapim nipples, and DT Swiss spokes should use DT nipples as they interact better with the same brand. Pillar spokes can be used with DT or Sapim nipples. We do not suggest using Pillar nipples, except brass, to match Pillar spokes.
This blog is a brief overview of spokes. If you are interested to hear more detail or have some questions, please leave a comment below! If you want to buy spokes only, contact us (sales@lightbicycle.com).