Buy & Configure
Global warehouse ship to most countries while the North America warehouse only ship to the United States and Canada
1

RIM

2

ACCESSORIES

3

OVERVIEW
RIM
Hole Count This is a required option.
Please note that our valves are drilled for presta and spoke holes are made for external nipples only. If you have a custom drilling requirements please e-mail us and we'll send you a purchasing link.
Spoke hole drilling This is a required option.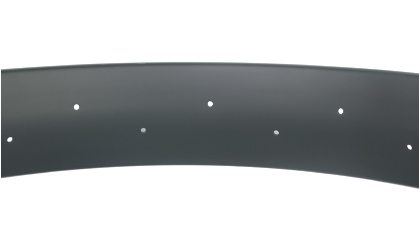 Finish This is a required option.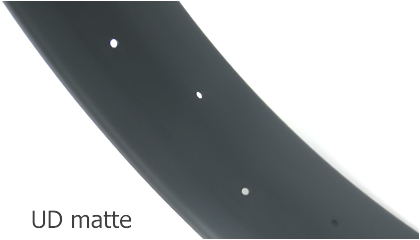 Weave This is a required option.
UD: uni-direction carbon fiber
Rim Warranty This is a required option.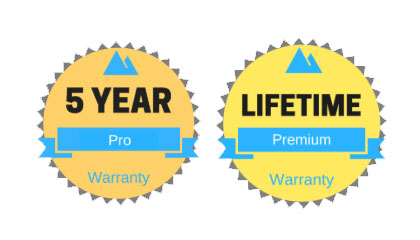 For Recon Pro Series ( MTB rim), Falcon Pro (road rim) and Drift Pro (fatbike rim), 5-year warranty is set as standard, and optional Lifetime Premium Warranty are kindly offered to purchase with minimum charge respectively.
Decal This is a required option.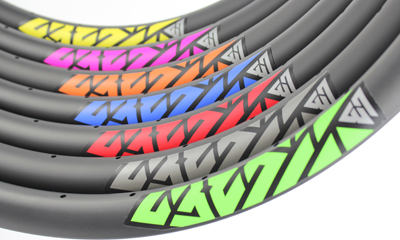 The new graphics are included and available in 7 colors. The decals are now easily replaceable so you can keep your rims looking fresh.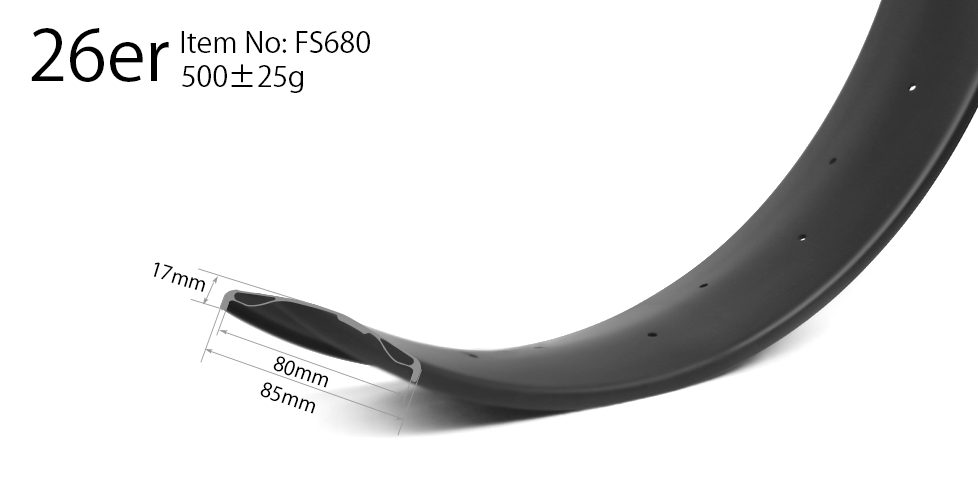 Recon Pro orders start shipping in October.
Weight: 500.00g+/-25
Final total: USD 340+
Added to cart! View cart or continue shopping.
Is it possible to get fatter and lose weight at the same time? Thanks to a lightweight single wall design, the FS680 rims save a pound of rotational weight compared to most alloy wheelsets, all while adding lateral stiffness. Weighing in at just 500g per rim, you'll drop a significant amount of rotational weight from your fatbike without compromising strength or stiffness.
Example Wheelset Build: ONLY 1700G!
Rims: FS680
Hubs: Tune Fat King/Fat Kong
Spokes: Sapim CX-RAY
Nipples: Sapim Polyax Secure Lock
Each wheel from Light Bicycle is built using the best industry practices by professional builders, ensuring your investment stands the test of time.
Tech Notes:
1. Bladed spokes or Sapim D-Light's are recommended for the FS680 wheelset. DT Swiss Comp Race or Revolution spokes stretch out too easily and would cause a poor wheel build with a single wall rim.
2. Use nipples with a standard head or Sapim Hex nipples only. Nipples with a tall head will cause an issue with the tubeless tape.
3. DO NOT use tire levers to install a tire or to unseat a tire on FS680 rims. The wall thickness is quite thin just past where your tire sits, and you may damage this area by prying on it!
Flyweight Single-Wall Design: The Drift Pro fat bike rim drops more than a 100g from our traditional double wall carbon rims by moving to a single wall design with our Flyweight technology, which uses a lighter pre-preg and a blend of Toray T800 and T700 carbon fiber. Single-wall engineering is about more than just weight savings. By allowing the rim to flex vertically on impact, the design offers a stronger and more comfortable ride experience compared to double wall rims.
Reinforced Spoke Hole: Thanks to a special mold design and molding process, each spoke hole is accurately reinforced. This means that the area around the holes thickens to 3mm, allowing for the use of spokes at high tension without the need of a washer. This reinforced spoke hole has been tested on the new single fat bike rim up to 300kgf without failure - far more than the our recommended 100-115kgf spoke tension.
Angled Spoke Holes: The ideal angle for spoke holes is 7°. By drilling the holes at these angles, the build process is improved by reduced stress at the nipple/spoke interface.
Special Foamed Material Used for Building: Instead of using an air bladder, we apply a lightweight foam material to build the shape of the cavity on both sides of the rim. Unlike a bladder, the foam material provides dampening and remains inside the rim after the manufacturing process is complete. Because no holes are required to remove the foam, the continuous strength of the carbon fiber is maintained.
Tubeless Compatible: By using a slope design on the bead, the Drift Pro fat bike rim allows for easier tubeless tire installation and provides a better seal between the rim and tire. The shape of the bead seat reduces the chance of a tire burping at low pressure.
Anti-Accumulation Profile: We've maintained a smooth exterior which is designed to prevent mud, sand or snow accumulation when riding, cutting down on any unnecessary weight or drag.
Hookless Design: Our hookless design has consistent carbon compaction and there are no voids in the layup, providing the rim with a greater capability to withstand sharp impacts.
For Non-Pro Series Rims: From the date of purchase, 3-year Standard Warranty.
For Pro Series Rims: From the date of purchase, 5-year Pro Warranty as standard and an upgraded optional lifetime Premium Warranty with minimum charge.
Crash Replacement: It is applicable with the same period as the warranty time range that you purchased for the rims with 10% /25% discount for Non-Pro series /Pro series.
Gallery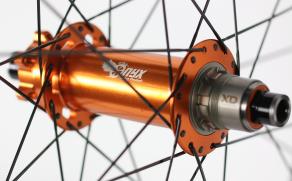 LB : FS680 matte UD 32H centered 3 Years FS680 matte UD 32H centered 3 Years HUB-F Onyx 15 / 150mm J-bend 6-bolt Anodized-Orange 32H Ceramic HUB-R Onyx 12 / 197mm Sram XD Steel J-bend 6-bolt Anodized-Orange 32H Sprag Clutch Ceramic SPOKE Sapim CX Ray Black J-bend uncertain NIPPLE Sapim Aluminium Orange Polyax External
COMMENTS
---

---
REPLY
Please leave your name here.
E-mail is required for further contact.
---

---
REPLY
Please leave your name here.
E-mail is required for further contact.
---

---
REPLY
Please leave your name here.
E-mail is required for further contact.
LEAVE COMMENTS
We are here for you if you need any assistance.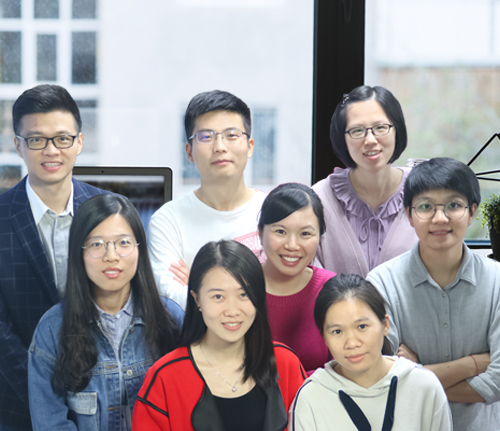 Please leave your name here.
E-mail is required for further contact.