Multimodal Transport Shipping (MTS), is a new shipping option with significantly lower fees compared to DHL, FedEx, and other time-sensitive cargo services. There are over 30 packages shipped via MTS to the USA from our Global warehouse on a daily basis - this latecomer has taken a major role during the coronavirus crisis.
The MTS option is currently for US customers only, and we will update as soon as it is available for other countries.
Why MTS?
In late April, our Global warehouse was confronted with unprecedented challenges (view more here) since EMS air freight started to reject non-essential large-sized shipments, and the massively increasing demand for cargo aircraft resulted in heavy congestion nationwide. We were looking for a low-risk alternative to EMS to ensure the smooth flow of goods while keeping the fees acceptable for most customers.
MTS is the choice best suited to our needs - to ship a large number of products to the USA at a reasonable cost. As the name suggests, MTS makes use of several modes of transport including container ships and delivery trucks. Goods are carried to the Port of Los Angeles and then a local express company (FedEx or UPS) is responsible for delivery.
In mid-May when the new route proved stable and smooth, we knew that it was time to make it an option online for all customers located in the United States.
How Does It Work Specifically?
MTS is by far the most economical and one of the most carefree shipping methods we offer. Its shipping fee is much lower than that of EMS, and no action is required by the customer - all of the clearance works are handled for you.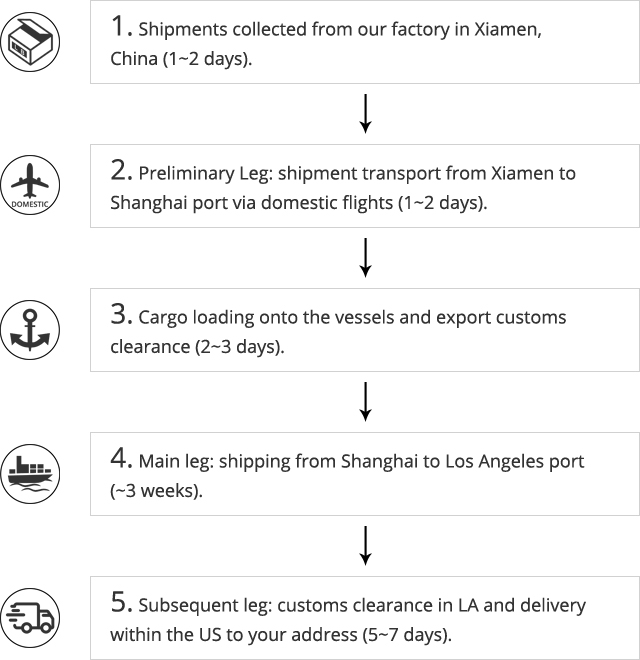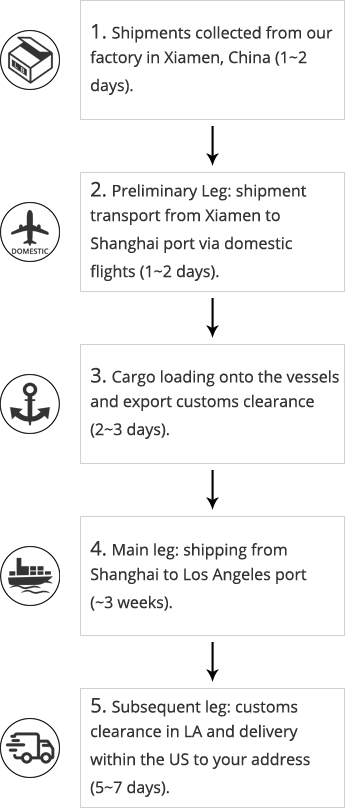 Package Tracking
When your package is picked up you will receive an email titled "Your Shipment Notification from Light Bicycle".
In this email, we attach two URL links: one is a third-party platform for tracking until the goods arrive at LA, and the other is for the local delivery company (FedEx or UPS). Please note that the shipment information with UPS/FedEx will not update until it has cleared import customs and is handed over in LA.
Final Thoughts
The coronavirus has spread around the world and the threat of a new outbreak still exists. We don't know when this crisis will end, but certainly, small businesses like us have to stand up to the challenges and try every endeavor to endure, and deliver quality products to you.
Feel free to contact us (sales@lightbicycle.com) if you have any questions unsolved about MTS.
Get in touch
Feel free to leave a comment if you have any questions or suggestions on our products or other issues.

Please leave your name here.
E-mail is required for further contact.