New MTB U shape for 29er 30mm wide carbon rim
This new 29er rim is with new U shape design, with 30mm wide & 25mm deep. It is the most popular shape of Carbon fiber 29er rim, for all-mountain / enduro / Marathon 29er mountain bikes.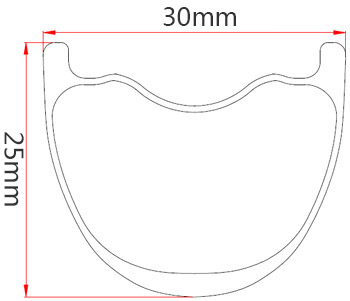 Rim Size: 29er / 29-inch
Rim Construction: Tubeless, Carbon fiber
Rim Depth: 25mm
Width: External: 30 mm; Internal: 24mm
Rim weight: 395+/-15g
Item No: RM29C19
Availability: Ready for order now
Advantages
*New U shape: 30mm wide & 25mm deep with U shape design, making 29 rim performance much improved and with better strength.
*Beadless: hookless rim wall is more smooth and straight, the tire will touch rim walls fully and mounted perfectly, allowing to run lower tire pressure without risk of air loss or pinch flats.hookless carbon rim walls is a way to improve impact resistance, so it is more durable and much stronger.
*Bead lock: the small ridges on either side of the drop channel. Some riders concerns the transition to hookless rim profiles will cause tyres blowing off or an increased likelihood of burping air from tubeless tyres. So we add bead lock ridges to make them without any fear and ride confidently.
*Precise layup design: carbon fiber layup assign is the most important to make rims strong but light-weight. For different factory, the layup design is different, so result in different quality of different supplier. We have most experienced engineers in manufacturing carbon fiber rims, and we also keep improving all the year around, to make 29 rims mountain bike better & better.
*Manufactured by new manufacturing process with one-piece-layer, to make carbon fiber layer continuous and rims strongest. We have the big layer-cutting machine to cut one-piece layer, for other factories, their cutting machine is not big enough .Read more about: Technology Improve Of Light-Bicycle Carbon Rims
RM29C02 rim is our first 29er rim. We have sold this rim for around 4 years. Now we have newly updated it to be with new U shape(RM29C19 model). So, RM29C02 is replaced by RM29C19.
For RM29C19: U shape 29er rim 30mm wide hookless MTB bike carbon rims tubeless compatible >>
LEAVE COMMENTS
We are here for you if you need any assistance.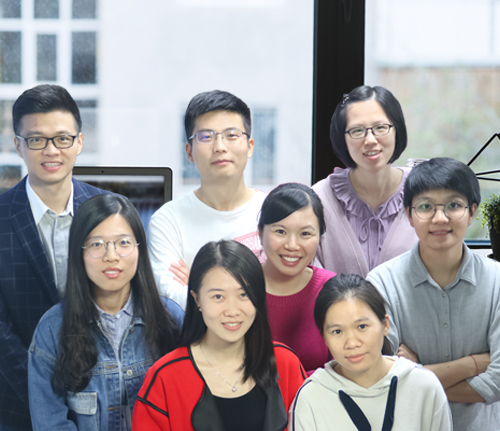 Please leave your name here.
E-mail is required for further contact.