RIDER PROFILE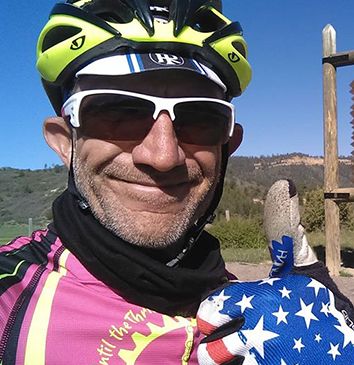 Name :Jeff Shoemake
Date of Birth :November 10, 1965
Origin :United States
Information : 6'0", 160 pounds
BMX racer 1978-1983
Pro Road racer 1985-1989
Pro/Cat1 XC Mountain Bike racer
24-hour Solo Mountain Bike racer
Adventure and pain on bicycles is my comfort zone
SPECIFICATIONS
Bike (20.6 pounds)
Frame : 2015 Scott Spark 910 – Size Large (Replaced aluminum swingarm with carbon fiber swingarm)
Suspension : Fox with tuned Twin Lock Lever
Fork : Fox Fit4 CTD 100mm
Rear Shock : Fox Float-Nude 100mm
Cranks : RaceFace Next SL Carbon
Bottom Bracket: RaceFace BB92
Pedals : XPedo MF4A Magnesium/Titanium
Shifter : Sram XX1
Derailleur : Sram XX1
Brakes : Shimano XTR Race
Seatpost : Ritchey Superlogic Carbon
Bar & Stem : Ritchey Superlogic Carbon
Saddle : Merek Carbon
Grips : Oury
Wheels (1407 grams)
Rims : Light Bicycle RM29C06 carbon fiber rims
Hubs : DT Swiss 240S Centerlock 32-hole 54T ratchet
Spokes : Sapim CX Ray - silver on left, black on right
Tires : Schwalbe Thunder Burt 29x2.25 rear
Racing Ralph 29x2.35 front
Rim Tape : Orange Seal
Valve Stems : Orange Seal
Tire Sealant : Orange Seal
I first heard about Light Bicycle wheels while riding with a buddy in Colorado.
He is quite a heavy guy. He told me that the Light Bicycle wheelsets were more affordable than other carbon wheels I was considering, and said he never had any issues with the wheels, so I decided to try them out.
A couple of months later I checked out the website and was impressed with the options of rim width, strength, and finish. I was planning to race the XC MTB season and wanted a light and strong wheelset for my race bike, so I ordered a set of the lightest XC rims (RM29C06).
When the rims arrived, I was very impressed with the quality of manufacturing which was as good as any other carbon rims I had ever seen. Working in a bike shop at the time, I had access to Enve, Reynolds, Roval, Syncros, and many others. The Light Bicycle rims were so smooth, the finish was immaculate, and the edges of the spoke holes were clean with no excess fibers or left-over material.
I laced the rims to DT Swiss 240S hubs using Sapim CX Ray bladed spokes, because they are simply the best quality hubs and spokes on the market. The Sapim CX Ray spokes are not only more aerodynamic than others for the bladed shape, but also lighter and stronger. I wanted my wheels to look different from other wheels, so I used silver spokes on the left side and black spokes on the right side. They looked so awesome that I still get comments about how special and cool they look.
After the build, I put them on the scale because that is what racers do - we obsess about weight. The wheelset weighed only 1400 grams.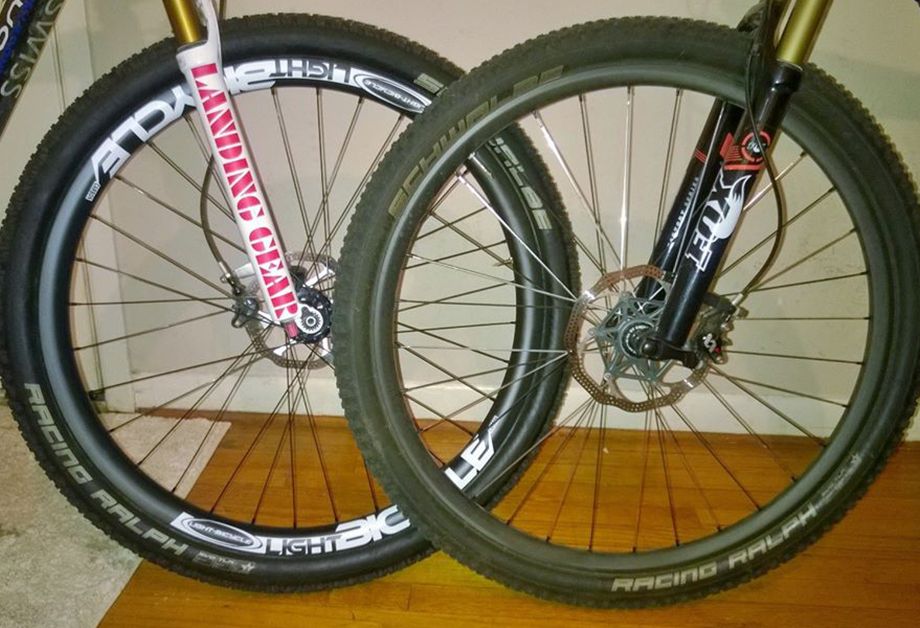 I mounted the tires and rode out the front door of the shop.
I immediately felt a huge difference in acceleration. The rear of the bike felt extremely light. It was so easy to flick the rear end around corners. And something I did not expect was the noticeable increase in stiffness - I never thought the carbon wheels would feel stiffer than the DT Swiss aluminum rims while just cornering around the parking lot. But the Light Bicycle rims were precise, like razors.
The next day when I got to the trail, I was stunned at how much more stable the Light Bicycle wheels were over roots and rocks. And when cornering, they carved perfectly. They allowed me to carry more speed into the corners and were much faster accelerating away from corners. And climbing felt so effortless.
I raced these wheels for the spring season and became the Texas State Mountain Bike Champion. I was so impressed with these Light Bicycle wheels that I ordered another set of rims and built an identical pair for my wife's bike. I also ordered a set of 38mm-deep rims to build a wheelset for my Single Speed. All three of these Light Bicycle wheelsets are still rolling true and fast.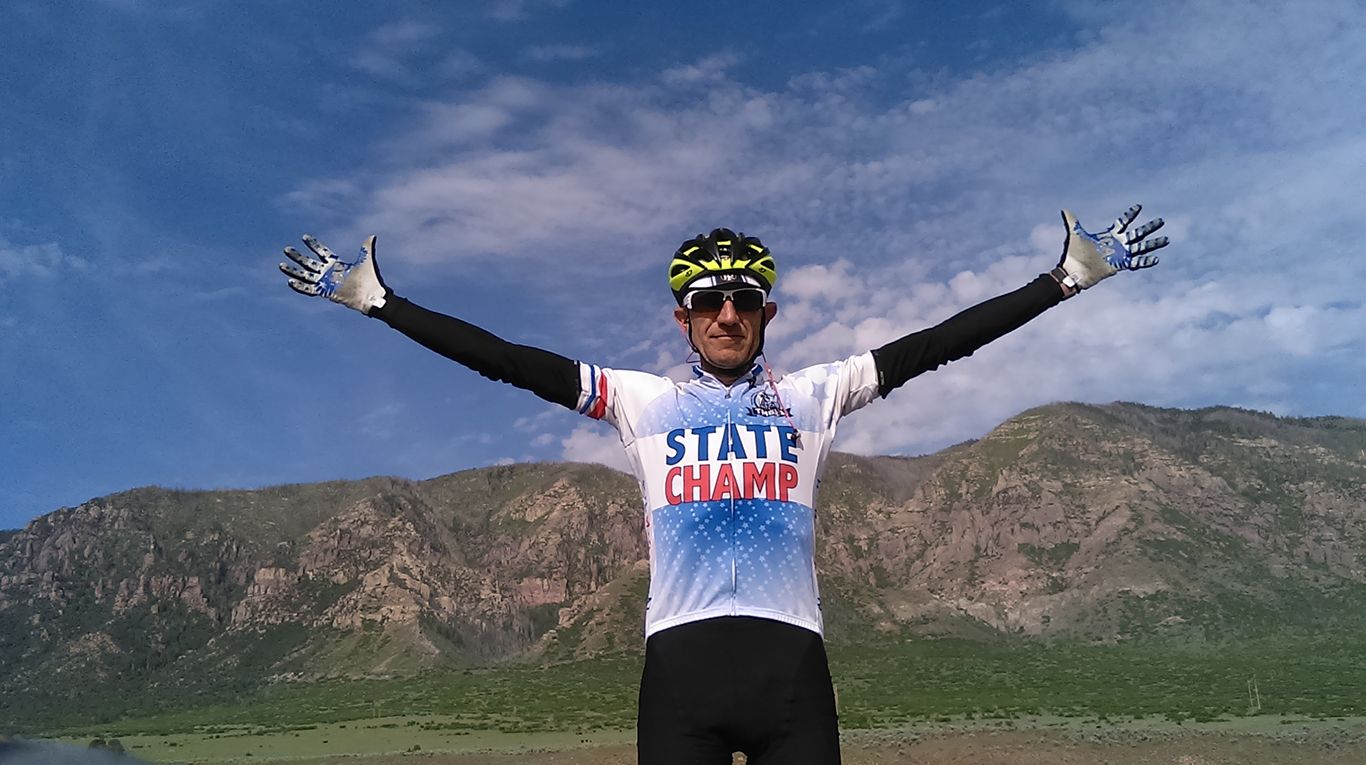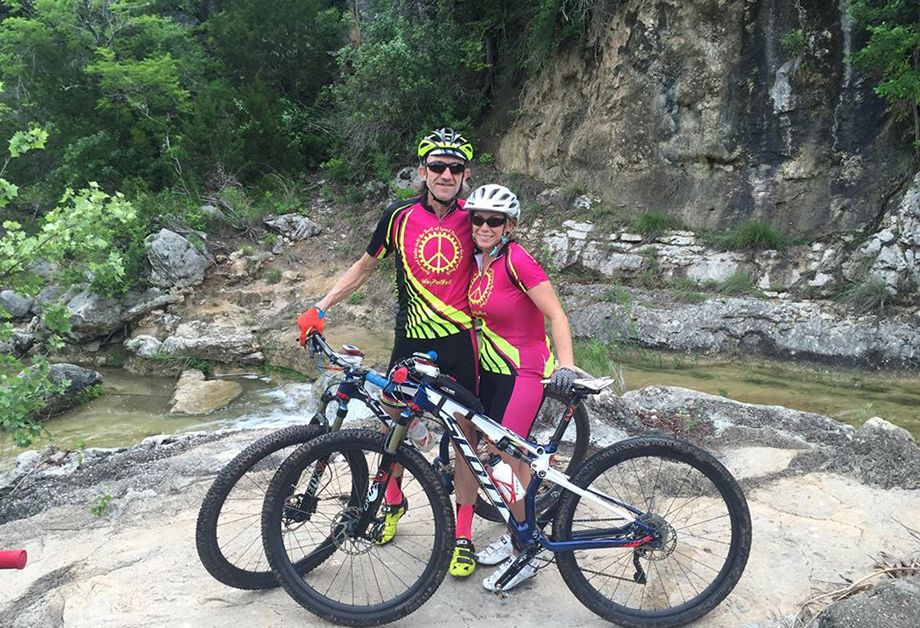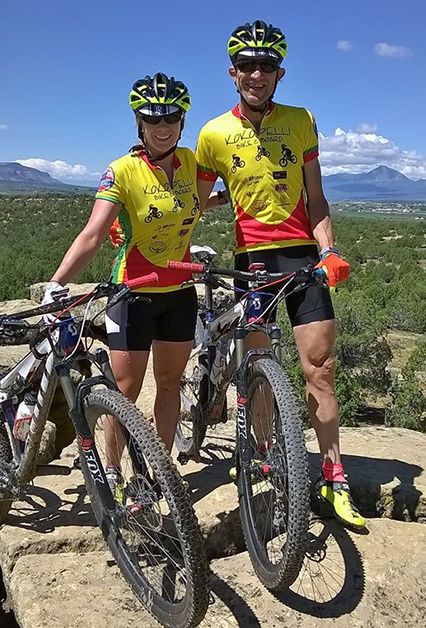 My next adventure was a 3000-mile journey from Texas to California, with 60 pounds of gear.
After the race season, I was looking for my next adventure and decided I would ride my MTB solo from Houston, TX to Sacramento, CA to visit my son. I used Thule Pannier racks and waterproof bags on the front and rear of my MTB. There were 60 pounds of gear in my bags. I packed my bags with food, clothes, shoes, a tent, a sleeping bag, rain gear, a down jacket, tools, a spare chain, a smaller chainring to install when I got out of Texas and into the mountains, batteries to keep my cameras and phone charged, my laptop, two spare tires, spare thorn proof tubes, and a cable lock system so I could secure my bike and gear.
Due to the additional weight of my racks and gear, some people suggested I remove the Light Bicycle wheelset and use a set of aluminum wheels, possibly the stock wheels. However, after the harsh, racing environment and riding some gnarly downhill routes in Utah, New Mexico, and Colorado, I was confident in these wheels. So I decided they would remain on my bike and carry me and my added gear on the 3000-mile journey from Texas to California.
During the first four days of riding across central and west Texas, the rain was relentless, pouring down on me every day for 8+ hours. Once I got away from the rain and into New Mexico, the roads became very rough, sometimes paved, sometimes gravel, sometimes just rocky paths between the cactus, and even through deep canyons headed towards US Route 66. I took a "Rest Day" in Las Vegas, New Mexico to recover a bit and do some bike maintenance - changing my chain and replacing my 36 tooth chainring with the 30 tooth chainring to prepare for the upcoming mountain passes.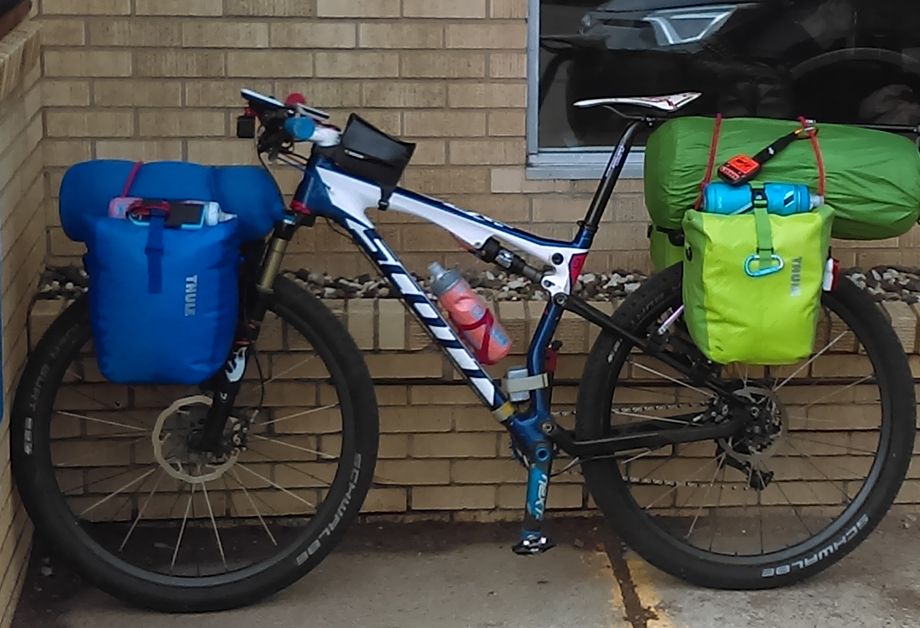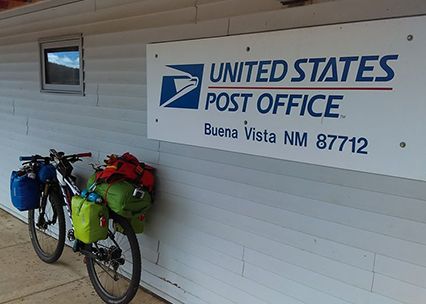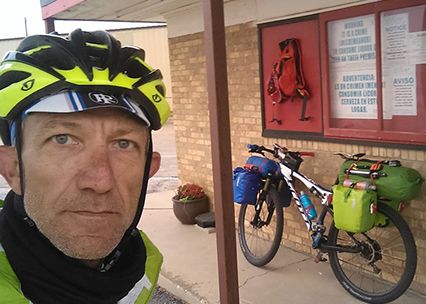 After two weeks and 1300 miles of riding, I arrived in Durango and competed in the Iron Horse Classic Mountain Bike Race.
Since I was already "off the deep end" with this extreme solo adventure, I decided that if I was going to race, I should race with the young, big, bad boys in the Pro class. So, I lined my 50-year-old body up next to three World Champions, four National Champions from three different countries, an Olympic MTB Medalist, and 70 other Pro racers. My Light Bicycle wheels carried me through that race to a 38th place finish. But more than my happiness with my finish I was happier to introduce the wheels I rode to several other racers.
A couple of days later, after fully recovering, I strapped my Thule racks and bags back onto my bike headed west towards Utah, Nevada, and my destination in California, my son, Justin.
After three days of riding, I was in Moab, Utah. The Mecca of Mountain Biking. I took a day away from traveling so I could ride The Whole Enchilada trail - an epic 35-mile MTB ride that takes you from Burro Pass (13,800 feet elevation) back down to the town of Moab with ridiculous 30+% downhills, 40+MPH rocky trails, 4 foot drop off ledges, creek crossings, and rocky chunder that will rip tires and rims apart. Once again, I was advised that my super light XC rims may not hold up on this ride. But my confidence in Light Bicycle rims was supreme and I led our group down the trail, off the drops and through the epic conditions with no issues.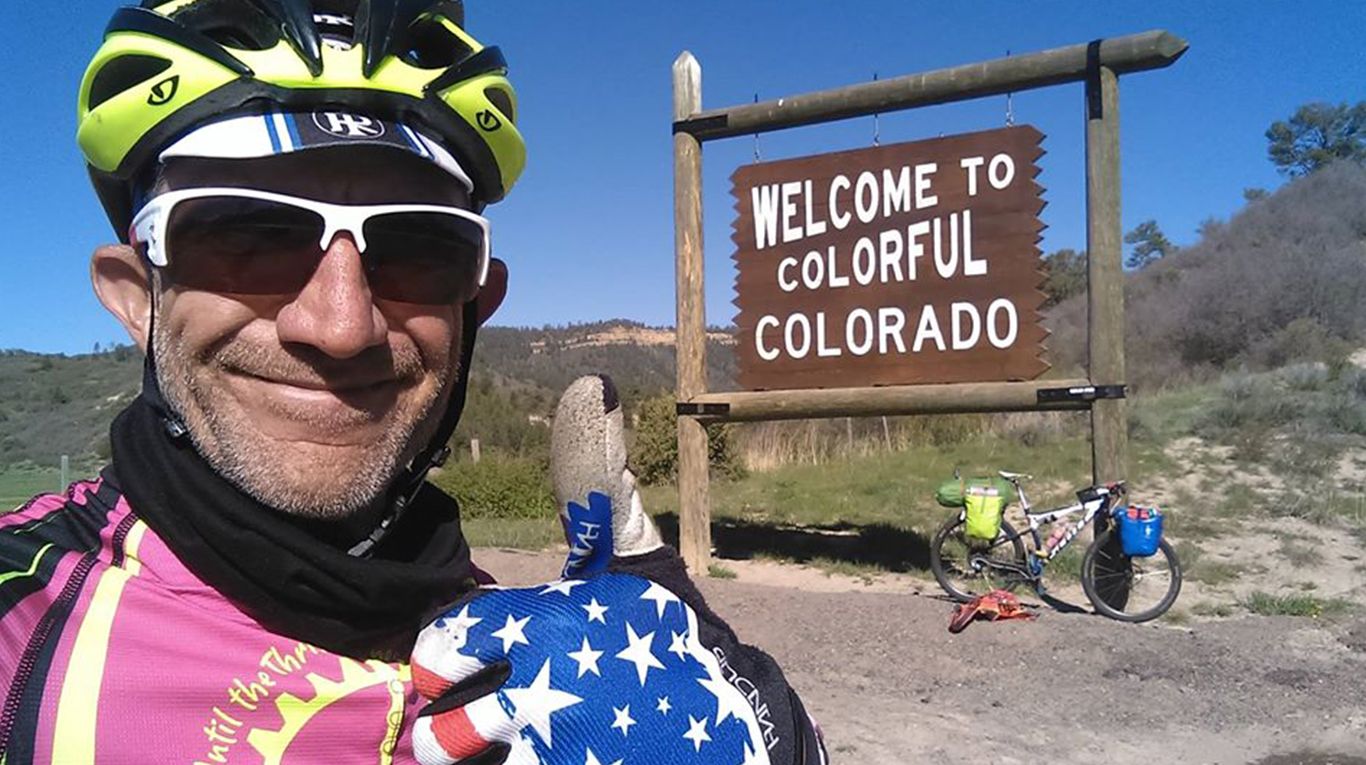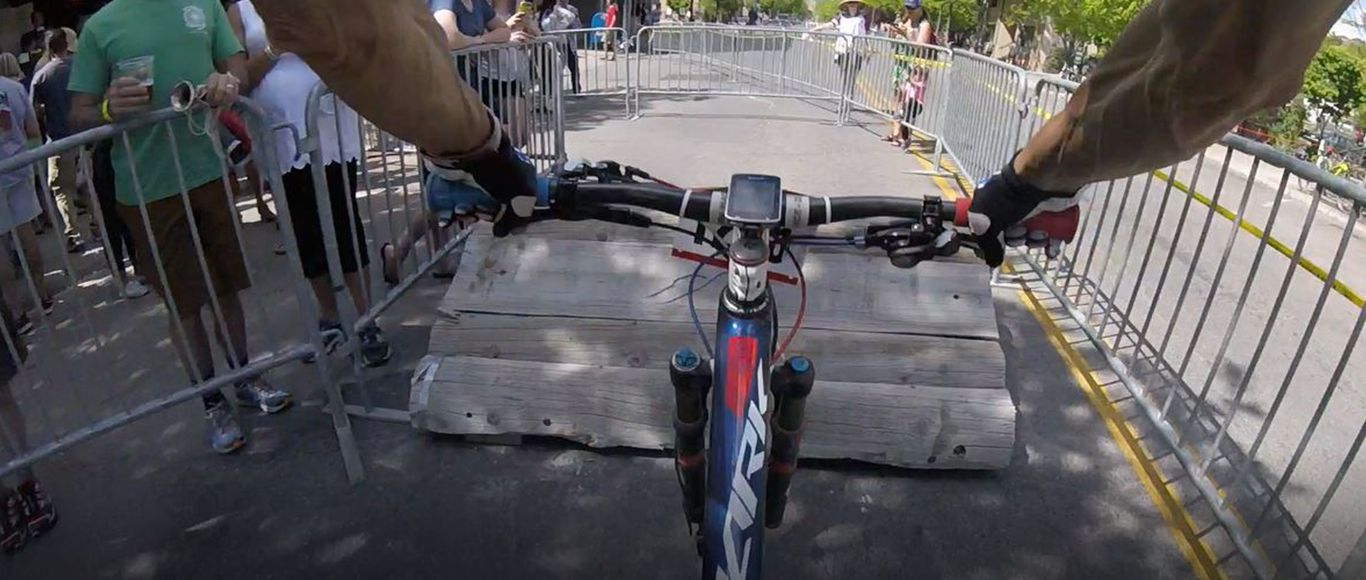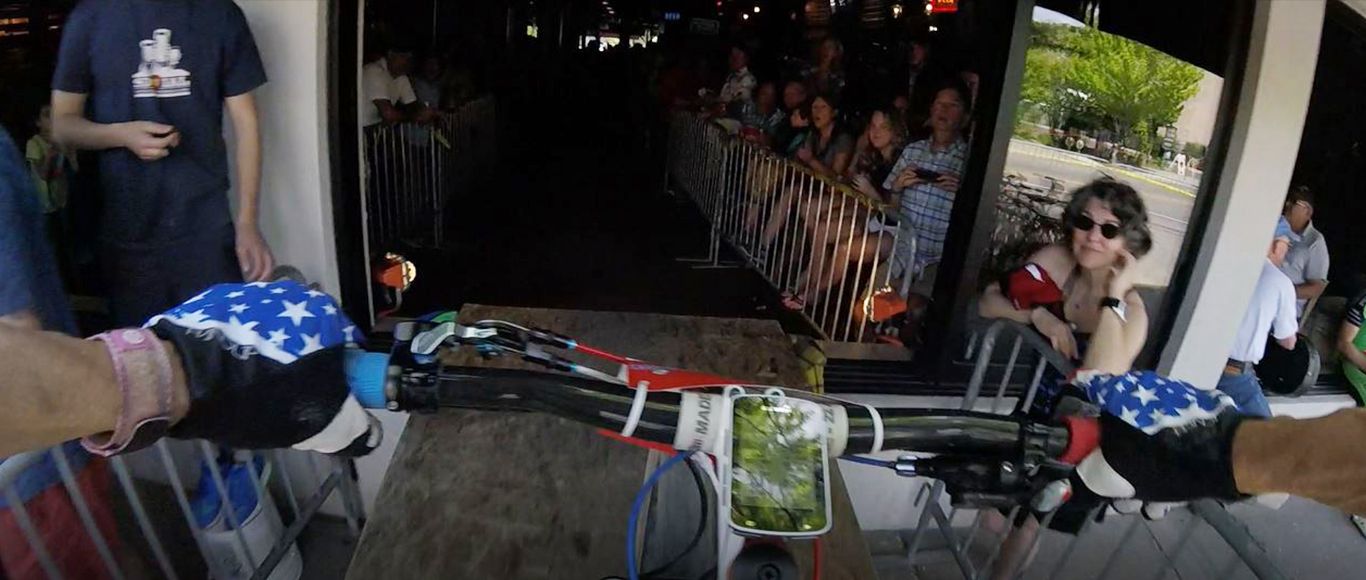 The ride from Moab, Utah to Reno, Nevada was the most brutal of all.
I encountered fierce thunderstorms, torrential rain, dozens upon dozens of mountain passes, 30MPH headwinds for hours on end, electrical storms sending lightning within just a few feet of me, deep sandy roads, temperatures in excess of 120 degrees. And the dreaded US Route 50, deemed "The Loneliest Highway in America" due to its lack of any amenities, or sightseeing opportunities.
Once I arrived in Reno, Nevada, I knew the worst of everything was behind me and I was on the downhill slide to completing this awesome adventure. My son drove up from Sacramento and met me to begin our "Early Celebration". We removed the Thule racks and bags from my bike and began a fun night of riding our bikes around Reno. After a full day of rest, it was time to make the final day's push from Reno, Nevada to Sacramento, California. With no extra weight on my bike, this last 140 miles would be a piece of cake.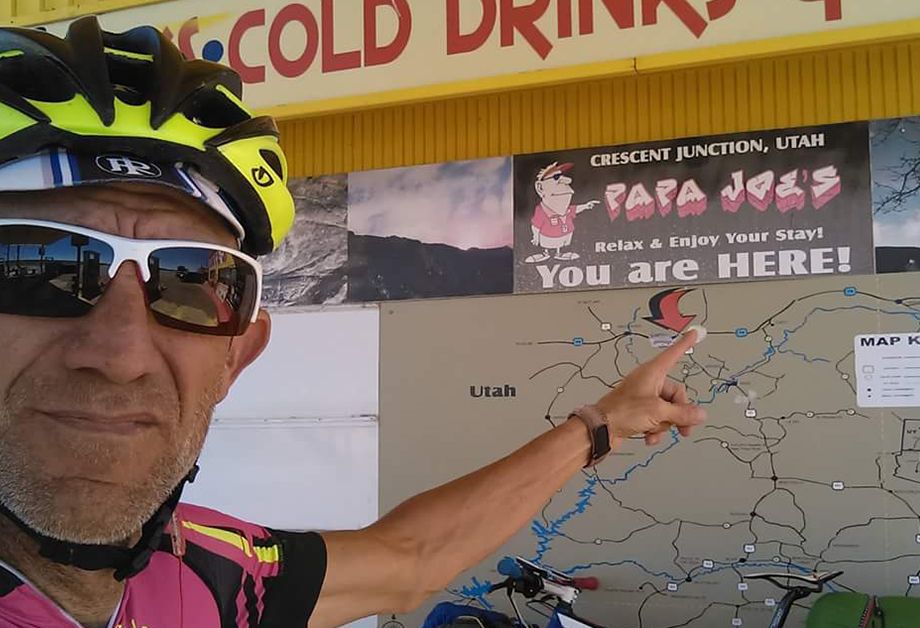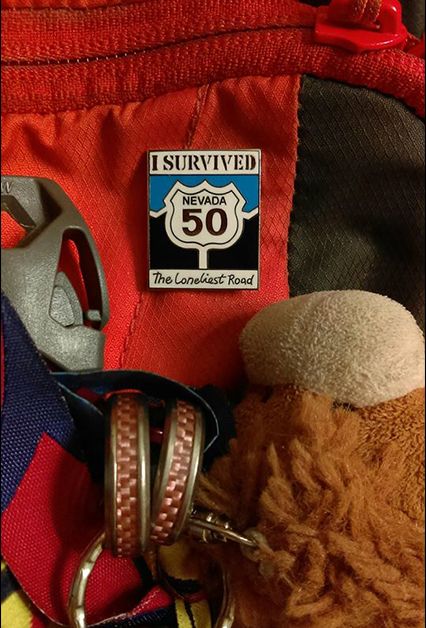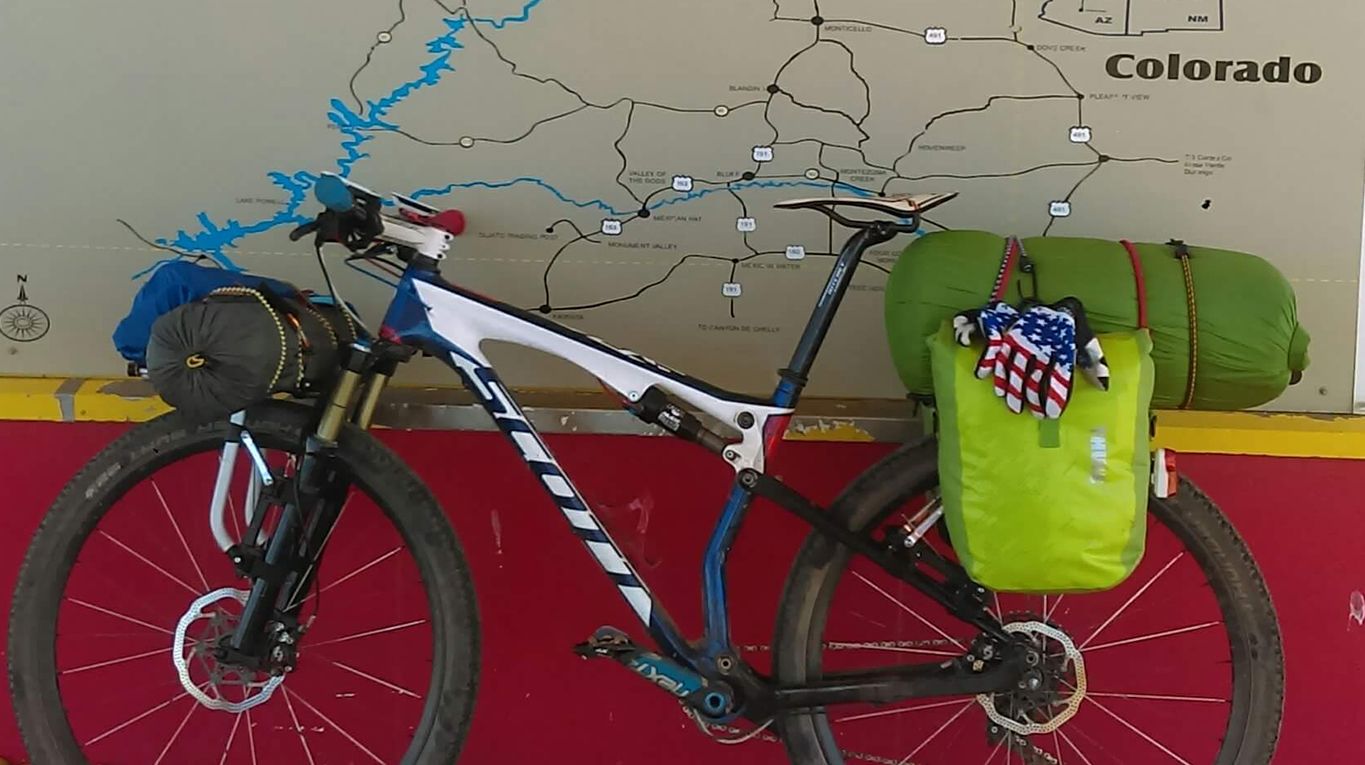 LEAVE COMMENTS
We are here for you if you need any assistance.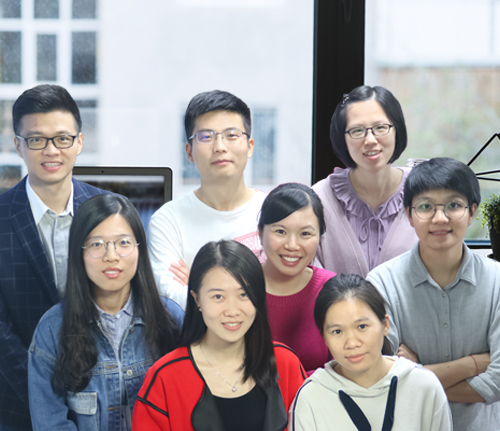 Please leave your name here.
E-mail is required for further contact.