Road rim depth is one of the most asked questions for first-time buyers. What depth to ride on, and what are the pros and cons? The answer isn't so simple, as it depends on your riding style.
To simplify your decision, we'll take a look at the three S's: Stability, Stiffness, Speed.
Stability: U-Shape or V-Shape Profile
The stability of a wheel is affected primarily by rim depth and profile. The deeper the rim profile, the more aerodynamic the wheel will be, however, the trade-off is that the deeper the profile, the more it will be subject to getting knocked around by crosswinds. For lighter riders (under 150lbs) this can prove to be an obstacle.
Aero rims come in two profiles: V-shape which has been phased out at Light Bicycle, and U-shape which has been determined to offer better aerodynamic performance and less influenced by crosswinds. Note: the claimed V-shaped rims on our website are not the traditional V shape; in fact, this type is between V and U.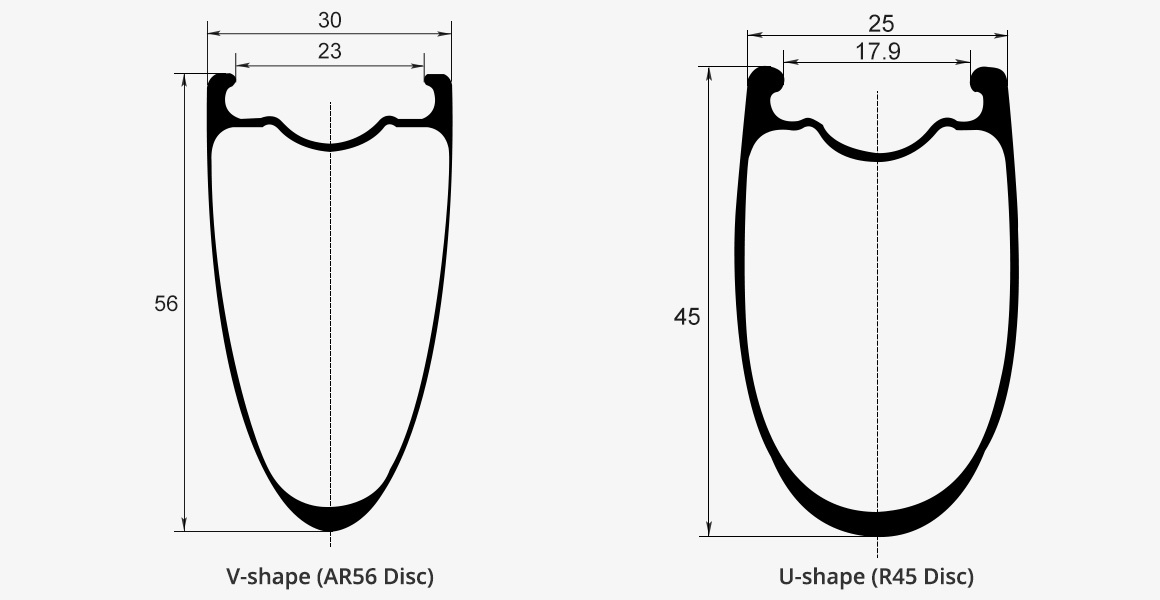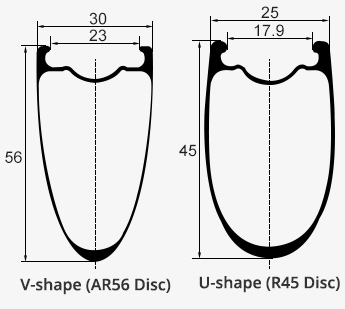 Stiffness: Efficiency or Comfort?
Nothing makes as large an impact on wheel stiffness as the rim depth - a deeper rim is usually stiffer and responds more quickly to pedaling forces. This makes deeper rims more efficient since less power disperses as the wheels flex. However, shallower wheels are more comfortable to ride, especially on rough surfaces since the rims absorb more bumps and vibrations. If you are a commuter, ride rough roads or gravel, then you'll likely prefer the forgiveness of a shallower profile.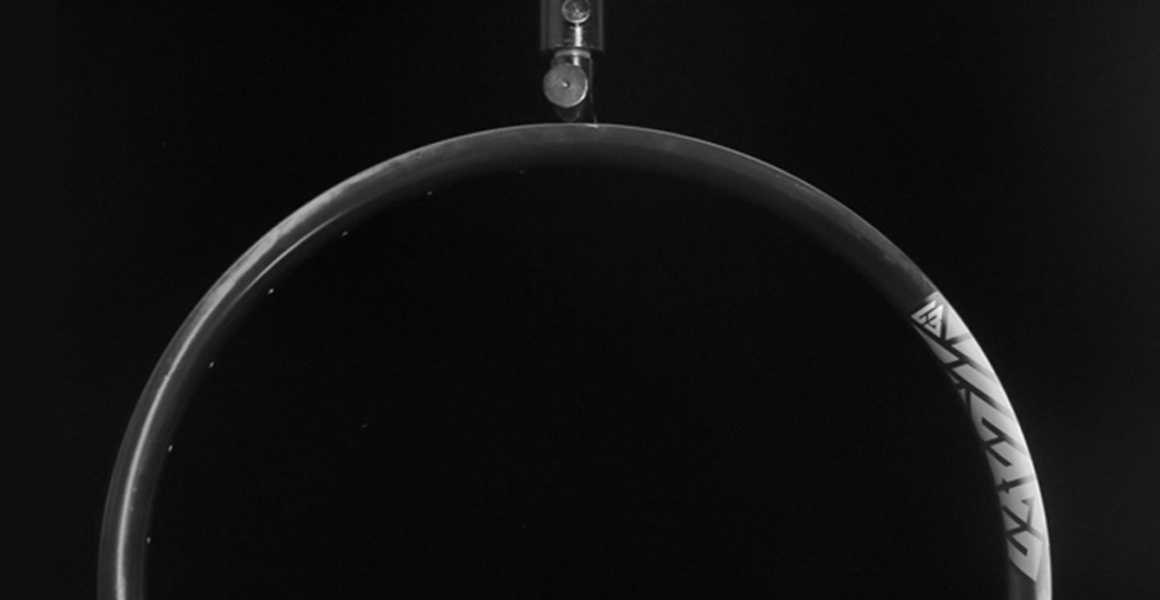 Speed: Aero or Lightweight Rims?
Shallower rims, while lighter, are not necessarily faster. Consider rotational weight, aerodynamic performance, and system weight if you want to buy a faster wheelset.
Lighter or more aero? A deeper profiled rim is more aerodynamic yet heavier, while a shallower rim, lighter, more comfortable and easier to handle. That being said, the benefits of an aerodynamic rim will generally offset the marginal weight gains that come with a deeper profile. If you are riding or racing competitively, then prioritizing aerodynamics becomes paramount. An independent engineer has done some aero tests to find the fastest bicycle wheels on deep rims among which LB AR46 and AR56 rims are rated well.
Inertia or rotational weight also matters. Generally, when two wheels weigh exactly the same, the one with more of its weight percentage at the hub (lower inertia) will be accelerated more easily. It will feel faster than the wheel that has more weight (higher inertia) at the rim. Hub weight matters far less than you might think for a road wheelset.
What Depth is Suitable for You?
Now consider these variables:
1.The terrain you're riding
2.Rider weight
3.Cycling experience and skill
4.Riding event types
Picking the correct rim depth should be as much about choosing one that is comfortable and confidence-inspiring than it is about choosing one that is just as fast as possible. An experienced triathlete may opt for 88mm-deep rims because typically the cycling portion of a triathlon takes place on a relatively straight and flat course with very little (if any) group riding. However, if that same rider were preparing for their first Gran Fondo, they may be best suited for 35mm-deep rims since the more shallow rim will be more comfortable and easier to control in a tight group. Once again, consider the 3 S's (Stability, Stiffness, Speed) when asking yourself the four variables above, and you will know what to choose.


If you have any other questions about rim depth, leave a comment and our sales team will be happy to help.
COMMENTS
---

---
REPLY
Please leave your name here.
E-mail is required for further contact.
Get in touch
Feel free to leave a comment if you have any questions or suggestions on our products or other issues.

Please leave your name here.
E-mail is required for further contact.