RIDER PROFILE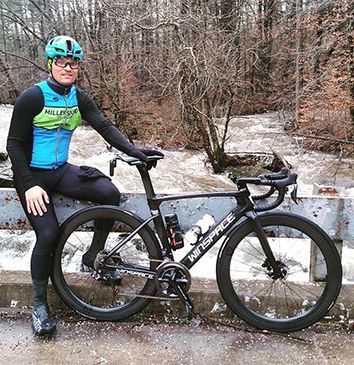 Name :Gabriel Acajabon
Origin :born in Guatemala, now living in the USA
Information : Height 5'11, Weight 165 lbs
Road, Cyclocross, XC MTB
Successes : 1st Horse Killer Road Race 2019
3rd Hamburg Road Race 2019
1st East Arcade Road Race 2019
3rd AACX at South River Farm 2019
3rd Frosty Cyclocross 2019
3rd Rivertown Cyclocross 2019
3rd Bel Air Cyclocross 2019
2nd Hamburg Road Race 2018
2nd Local Momostenango MTB 2018
SPECIFICATION
ROAD BIKE
Frame : Winspace T1500 Disc
Groupset : Shimano Dura Ace Di2
WHEELS
Rims : Light Bicycle AR56 disc glossy 12K TR
Hubs : DT Swiss 350 12/100mm front centerlock disc 24h
DT Swiss 350 12/142mm rear Shimano Road 11sp 24h
Spokes : Sapim CX Ray Black straight pull
Nipples : Sapim Brass Black Polyax Secure Lock
Tires : Continental GP5000 clinchers
CX BIKE
Frame : Guerciotti Eureka CX
Groupset : Shimano GRX Di2 1X
WHEELS
Rims : Light Bicycle AR56 disc glossy 12K TR
Hubs : DT Swiss 350 12/100mm front centerlock disc 24h
DT Swiss 350 12/142mm rear Shimano Road 11sp 24h
Spokes : Sapim CX Ray Black straight pull
Nipples : Sapim Brass Black Polyax Secure Lock
Tires : Vittoria wet TNT 2.0 & Vittoria mix TNT 2.0 (one for mud and one for mixed terrain)
MTB
Frame : Open mold carbon
Fork : Fox 32 SC Factory
Groupset : Shimano XTR 12 speed with Garbaruk 11-52t cassette
WHEELS
Rims : Light Bicycle RM650BC09 UD glossy carbon
Hubs : DT Swiss 350 front 15/100mm centerlock disc 28H
DT Swiss 350 rear 12/142mm Shimano MTB 11sp 18T 28H
Spokes : Sapim CX Ray Black straight pull
Nipples : Sapim Aluminium Black Polyax Secure Lock External
Tires : Maxxis Pace 2.1 tubeless
I was raised racing MTB in my hometown back in Guatemala.
I grew up in Guatemala riding and racing cross country MTB. Back when I was younger, we used to race with 26-inch steel bikes with no suspension and with rim brakes, so it was quite difficult but joyful riding.
I lived in a town named Momostenango with many mountains and dirt roads. There is a local MTB race that takes place every year at the end of September. It is a 45km race - I know it does not seem like much, but with 5500 ft of climbing, trust me, it is not an easy task. The race is an open race that leaves from the center of Momostenango and loops around many small villages, like I mentioned, mostly uphill the whole time.
Every year around 200 racers gather in Momostenango for this race. From pro cyclists to bike enthusiasts, we all race together without designated categories - just pure racing at its best. There are two award podiums: a local and a general. My best result was in 2018 when I placed 2nd in the local podium and 16th in the general. Every year I train for this event. It is a pleasure to race in my hometown and get the support from many people that come out to the dirt roads to cheer every cyclist regardless of who they are - it is just the best feeling ever.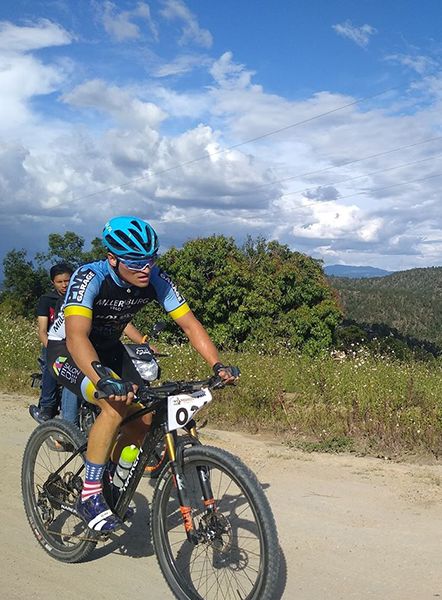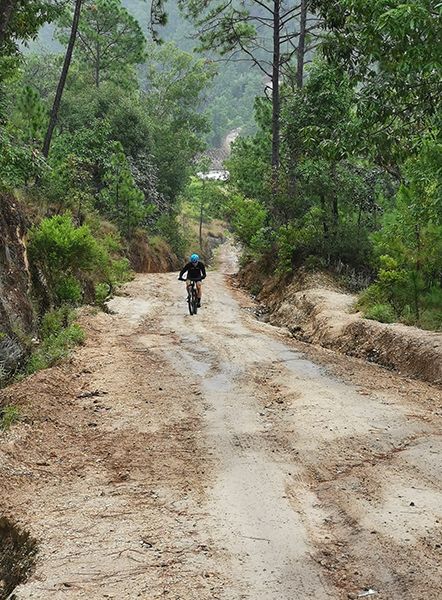 Bikes give me peace and freedom.
I was introduced to Road, Cyclocross, and TT when I moved to the United States. I enjoy training and preparing for races in different disciplines. I love riding because when you are on your bike there is no room for negative stuff. Once you ride, you become one with the bike and you are the one to decide the limits, and the success you will be able to archive depends on how hard and smart you train.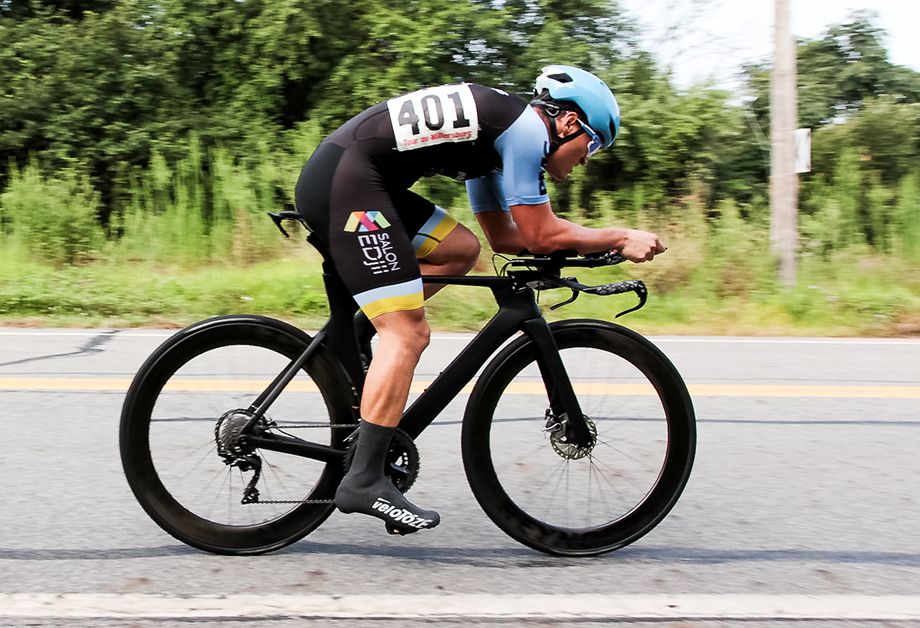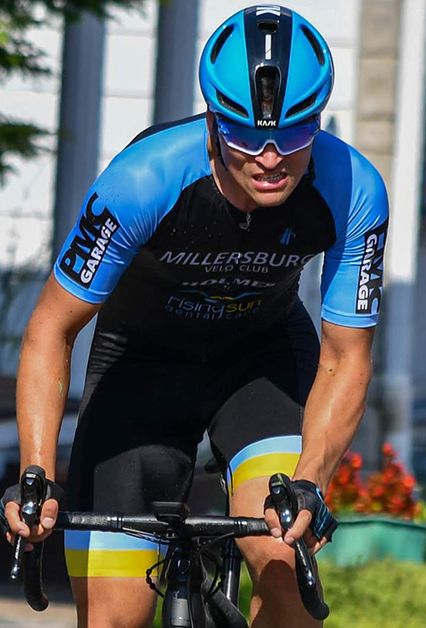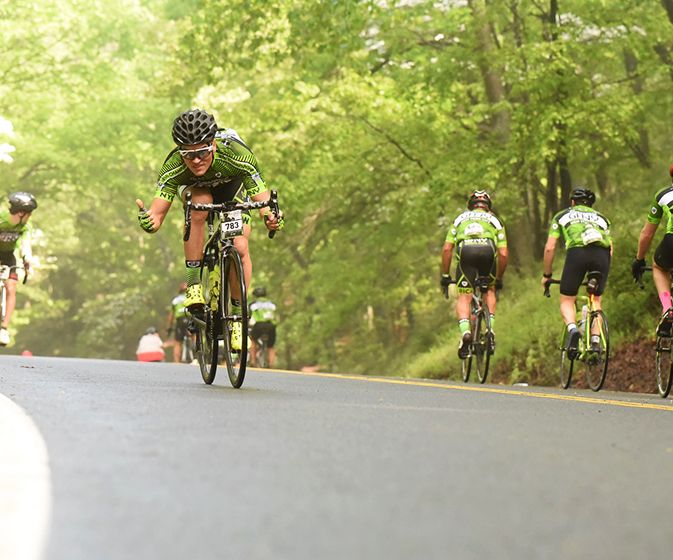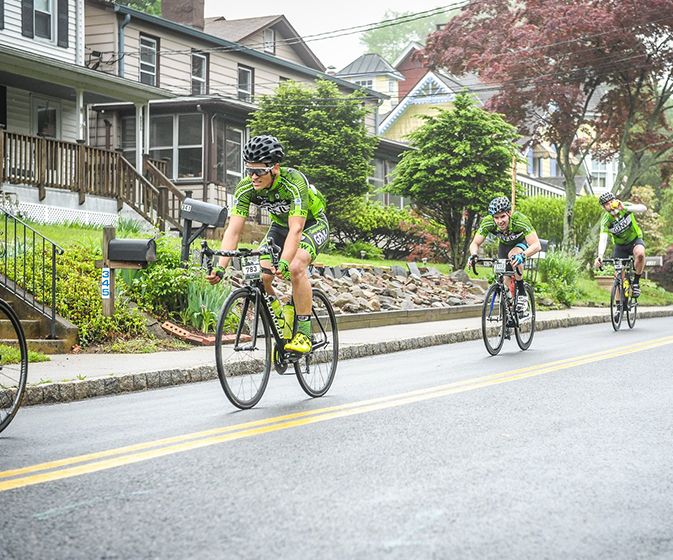 Most of the wheels on my bikes are from Light Bicycle.
I have wheels built with carbon rims: 650B Recon for MTB, AR56 disc for road and Cyclocross bikes, AR46 disc for road, and also R55 non-disc for road - all of these wheels have been professionally built by Light Bicycle, using DT Swiss 350 hubs.
Among all of my wheels, I have noticed a performance improvement once riding with these Light Bicycle wheelsets. They are fast, reliable, and as light as expected. I strongly recommend these wheels over any other brand.