RIDER PROFILE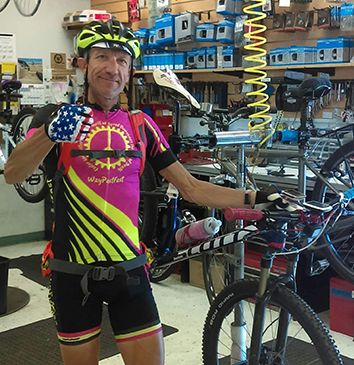 Name :Jeff Shoemake
Date of Birth :November 10, 1965
Origin :United States
Information : 6'0", 160 pounds
BMX racer 1978-1983
Pro Road racer 1985-1989
Pro/Cat1 XC Mountain Bike racer
24-hour Solo Mountain Bike racer
Adventure and pain on bicycles is my comfort zone
SPECIFICATIONS
Bike (20.6 pounds)
Frame : 2015 Scott Spark 910 – Size Large (Replaced aluminum swingarm with carbon fiber swingarm)
Suspension : Fox with tuned Twin Lock Lever
Fork : Fox Fit4 CTD 100mm
Rear Shock : Fox Float-Nude 100mm
Cranks : RaceFace Next SL Carbon
Bottom Bracket: RaceFace BB92
Pedals : XPedo MF4A Magnesium/Titanium
Shifter : Sram XX1
Derailleur : Sram XX1
Brakes : Shimano XTR Race
Seatpost : Ritchey Superlogic Carbon
Bar & Stem : Ritchey Superlogic Carbon
Saddle : Merek Carbon
Grips : Oury
Wheels (1407g)
Rims : Light Bicycle RM29C06 carbon
Hubs : DT Swiss 240S Centerlock 32-hole 54T ratchet
Spokes : Sapim CX Ray - silver on left, black on right
Tires : Schwalbe Thunder Burt 29x2.25 rear
Racing Ralph 29x2.35 front
Rim Tape : Orange Seal
Valve Stems : Orange Seal
Tire Sealant : Orange Seal
I rolled out of Reno early with the sun rising on my back and clear skies ahead.
After 15 miles I was in California, and on a dirt road that would take me up and over the Sierra Nevada mountain range. I was happy to have the lightweight of my Light Bicycle wheels for climbing over this mountain range on a dirt road. After a quick stop by Donner Lake for lunch and a cup of coffee at mile 50, I was ready to head downhill towards Sac-town. 20 miles down the road I turned onto a dirt road that would take me 25 miles downhill and into the town of Dutch Flat.
Just a few minutes later, I heard air leaking from my rear tire. I realized that my spare tubes and all my repair equipment were in my bag that was now in my son's apartment in Sacramento. I stopped to discover that a large nail had gone through my rear tire. Not only did it puncture my tire, but it also went through both walls of my Light Bicycle rim and was protruding between two of the spokes. The tire was already flat against the rim. So, with some effort, I pulled the nail out of the rim and tire. I had no way to repair this and decided to walk my bike until I had cell phone service. Then I would call my son to bring my repair kit to me.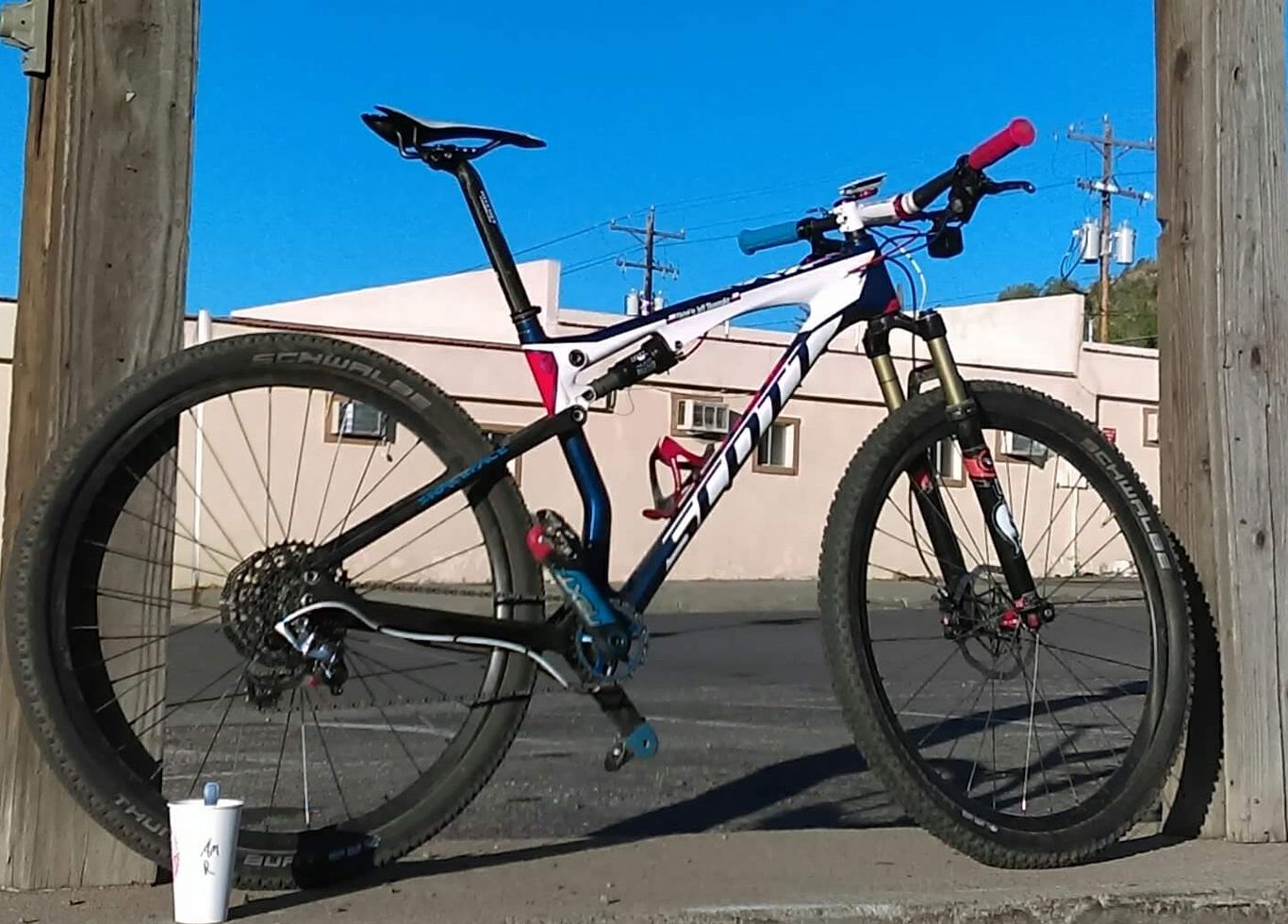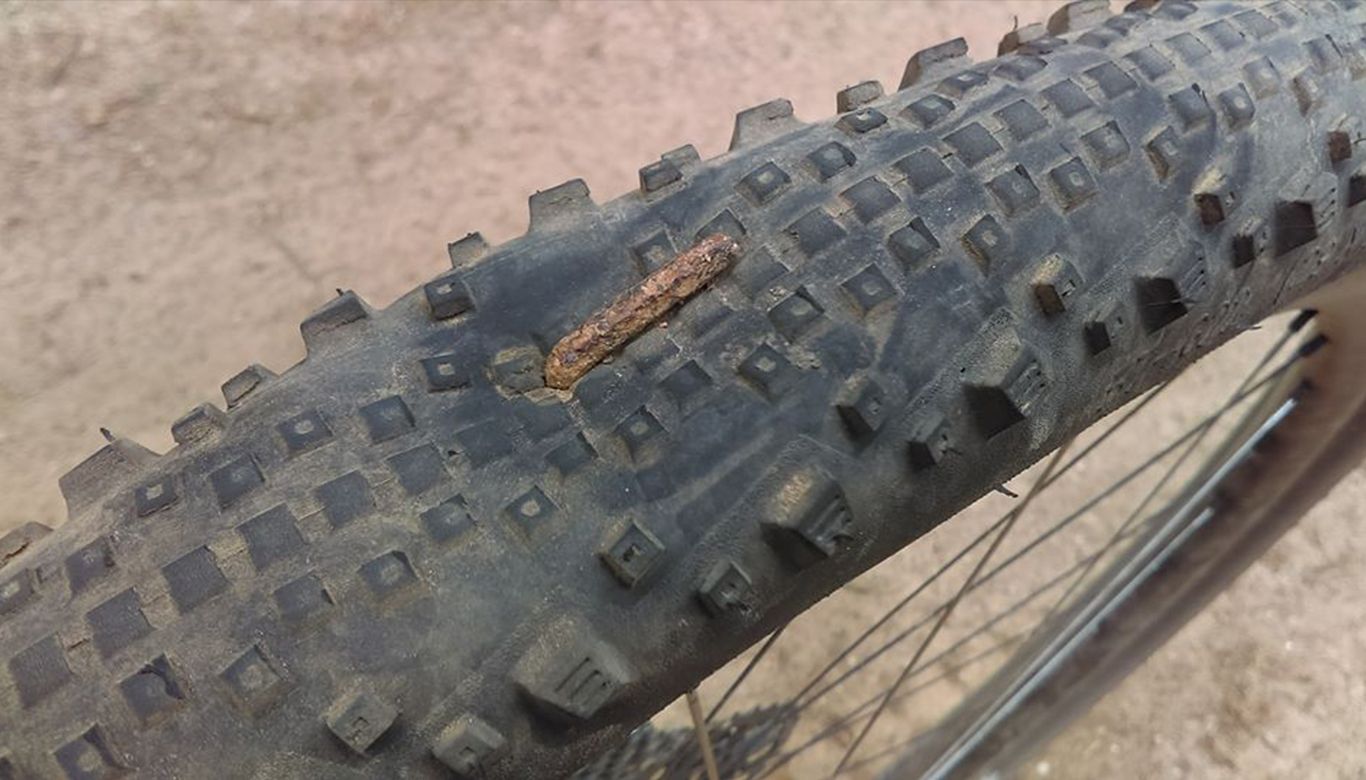 After just a few hundred meters of walking, I heard a growling sound coming from the trees.
I looked down and saw very large cat paw prints in the soft dirt of the roadside. Mountain lions, I thought. I quickly mounted my bike and began rolling downhill on the flat tire. I was afraid to destroy my Light Bicycle rim but more afraid of being maimed or killed by a California mountain lion. I continued to roll down the dirt road, trying my best to avoid the rocks and logs scattered everywhere. Ten miles later the tire had shredded so badly that I had to remove it to prevent it from getting caught in the spokes or brake rotor and causing me to crash. Now I was riding solely on the carbon fiber rim.
After another 10 miles of riding in the grass or soft sand alongside the road, I arrived in Dutch Flat and called my son. While waiting for him I quickly inspected the rim. I was quite surprised (thinking I must be delirious) because the rim appeared to be simply scratched and scuffed.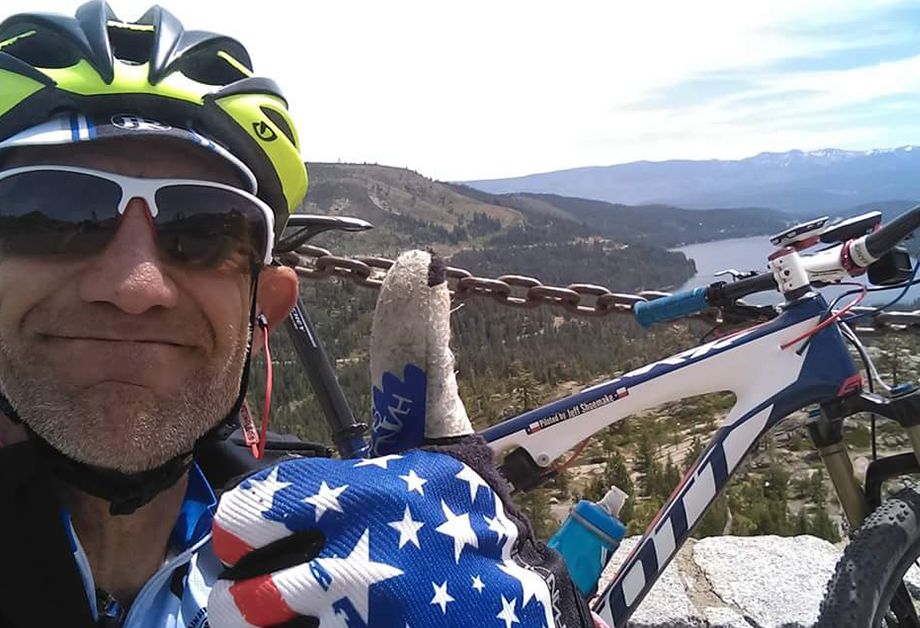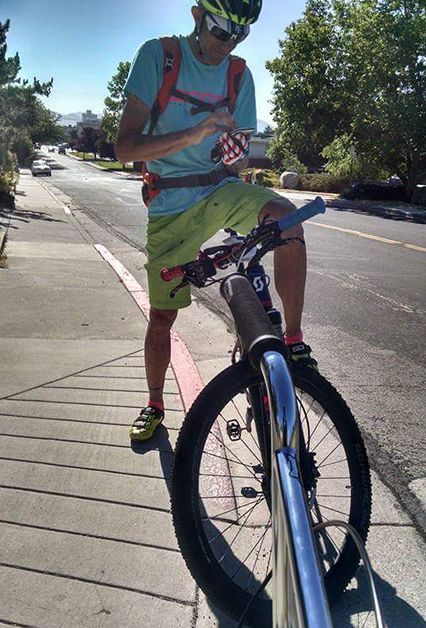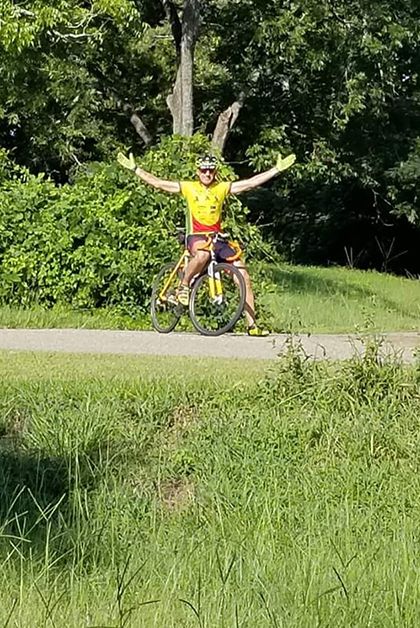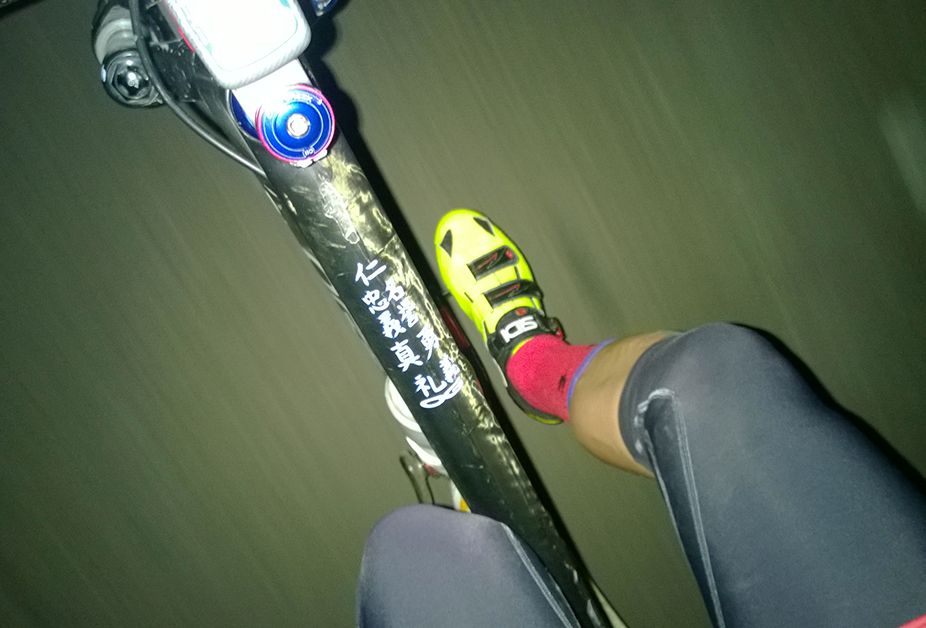 I replaced the rim tape and tire and finished the ride with the protruded rim.
My son drove us into Sacramento and to the bike shop where he worked. I thoroughly inspected the rim, replaced the rim strip, and installed a new tire. I inflated it and was completely surprised, as was everyone in the shop, that it still held.
The plan was for my son to drive me back to Dutch Flat the following morning so I could finish my ride into Sacramento. One of the mechanics suggested that even though the rim appeared to be undamaged, I should borrow a rear wheel from them to finish the final 65 miles. But, once again my confidence in Light Bicycle rims told me to trust my rear wheel and go with it.
The following morning my son drove me back up Interstate 5 to Dutch Flat and headed back down to Sacramento for work. I was completely confident in my final 65 miles into Sacramento. I rolled into the bike shop and we all celebrated the end to this adventure. My son and I had lunch, marvelling at the durability of Light Bicycle rims. Then we boxed up my bike and headed to the FedEx office to ship it back to Texas.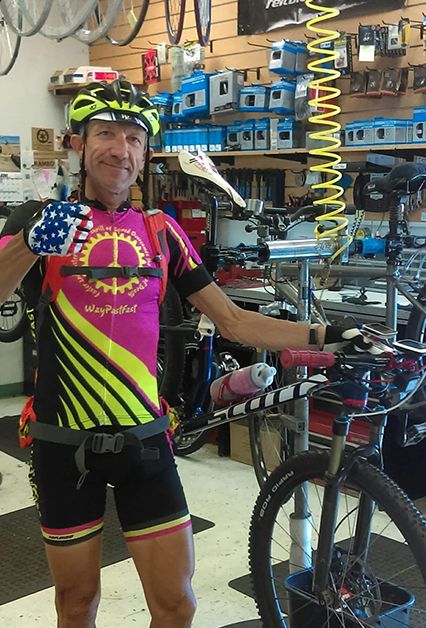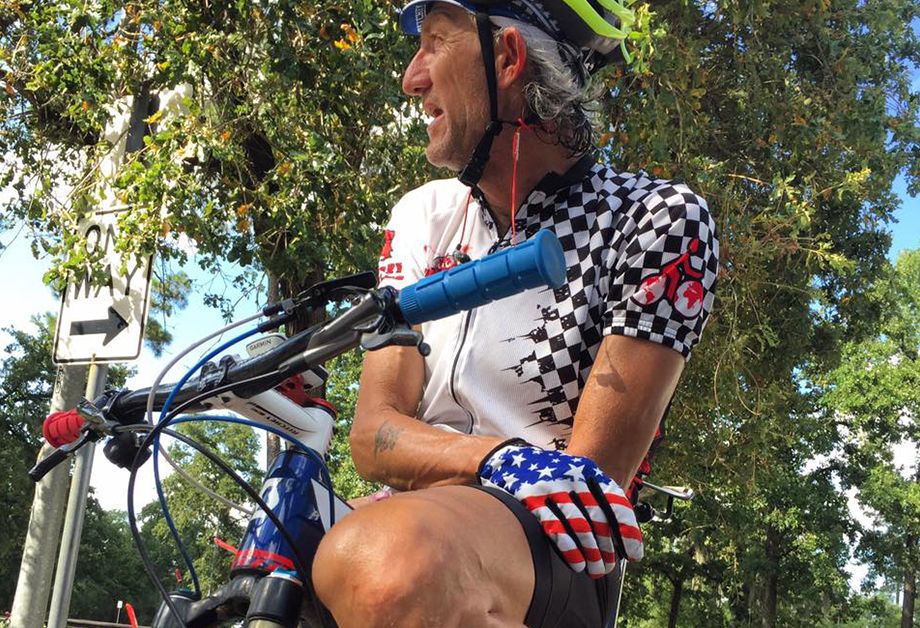 My faith will forever be placed upon Light Bicycle rims and wheelsets.
My Light Bicycle wheels performed flawlessly throughout the entire journey, despite the maximum weight limit - I weighed 160 pounds, my gear 60 pounds, and my bike, 22 pounds. In addition to a full race and training season, my ultralight XC Light Bicycle wheels sustained the ultimate 44-day torture test.
They were carrying 242 pounds across 3000 miles of the United States from Texas to California - up a hundred thousand feet of climbing and down harrowing 50+ MPH downhill passes. They carried me through a Pro MTB Race in Durango, Colorado, on The Whole Enchilada trail in Moab, across the high desert of Utah and Nevada in temperatures ranging from 25 to 120 degrees Fahrenheit, through multiple days of pouring rain in Texas and New Mexico, over the Continental Divide and Sierra Nevada mountain range, and 20+ miles down a dirt road in northern California at 25+MPH on a flat, 10 miles with no tire.
My faith will forever be placed upon Light Bicycle rims and wheelsets. As long as Light Bicycle exists, I will not use another brand of carbon wheels.
After nearly 16,000 miles I am still using this wheelset and still marveling people with the story of its durability.
Thank you, Light Bicycle for your products. Keep up the incredible craftsmanship and outstanding customer service. I am looking forward to my next set of wheels, the Flyweight RM29C06.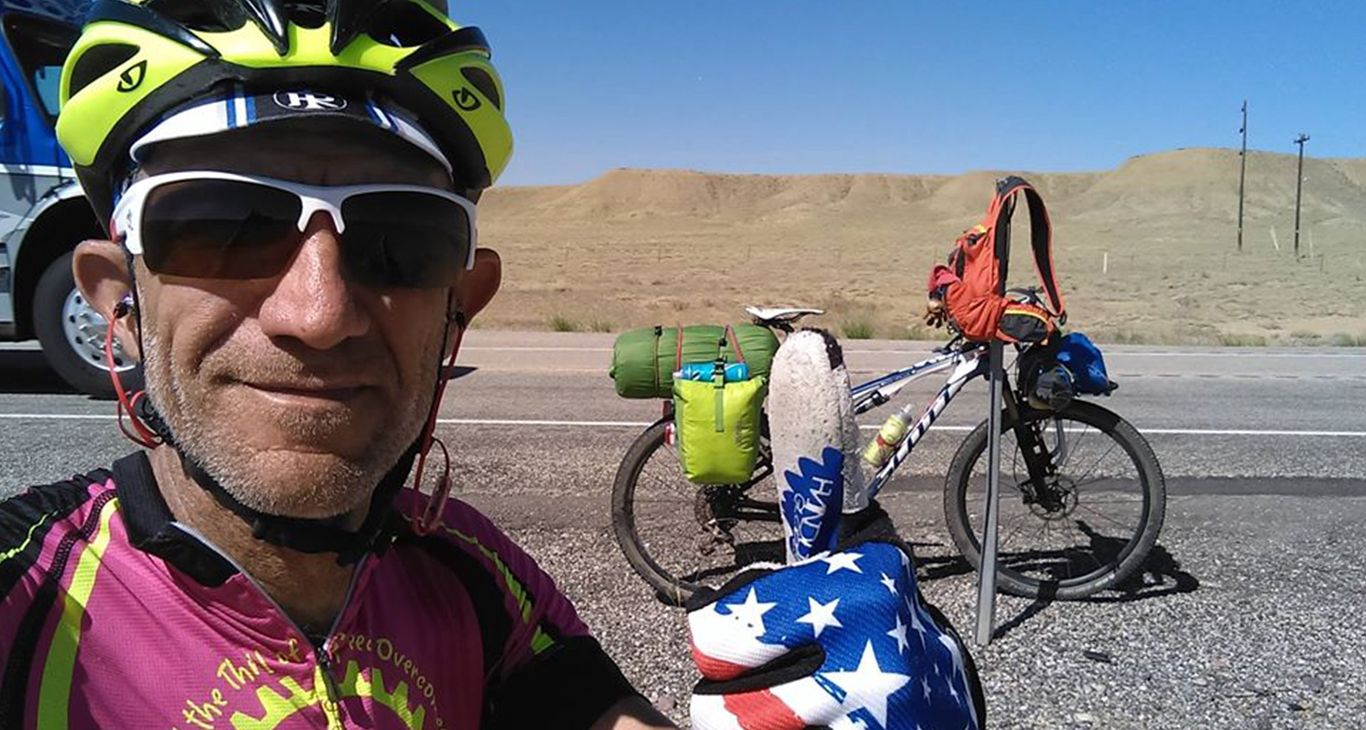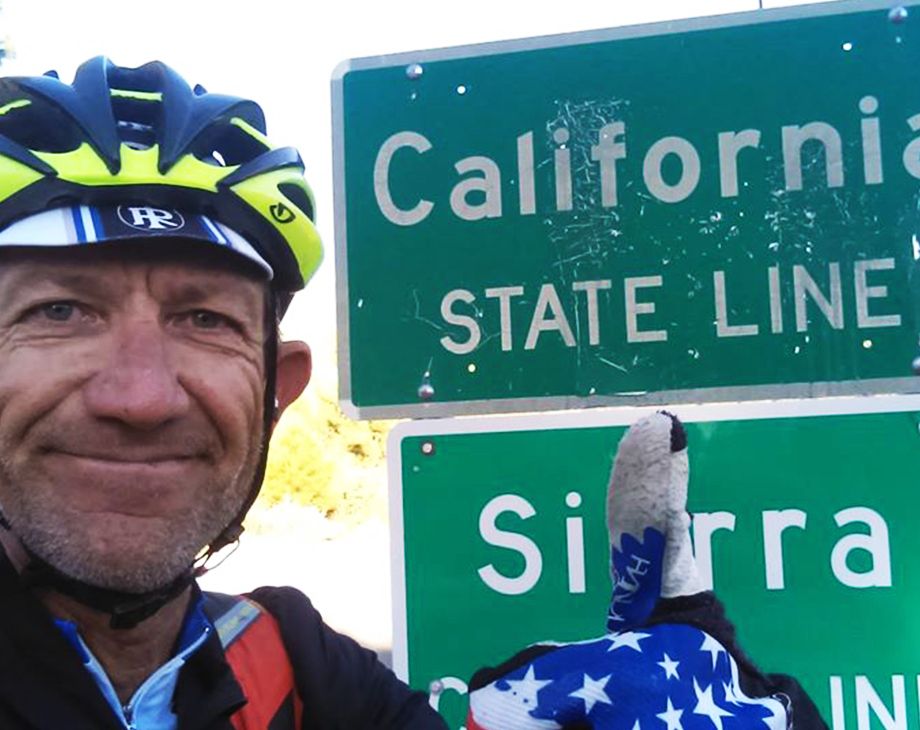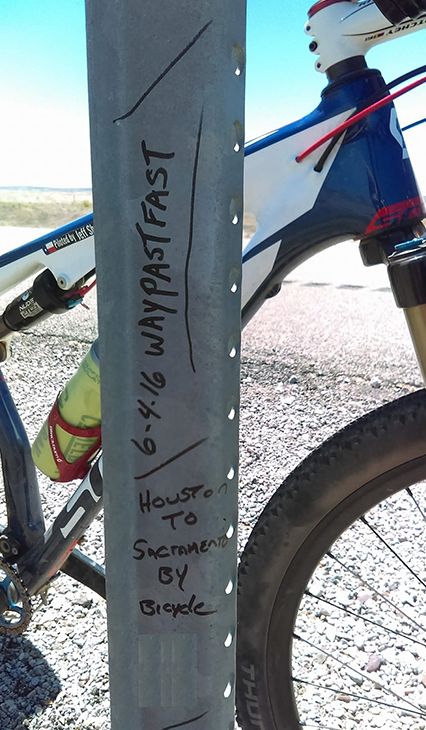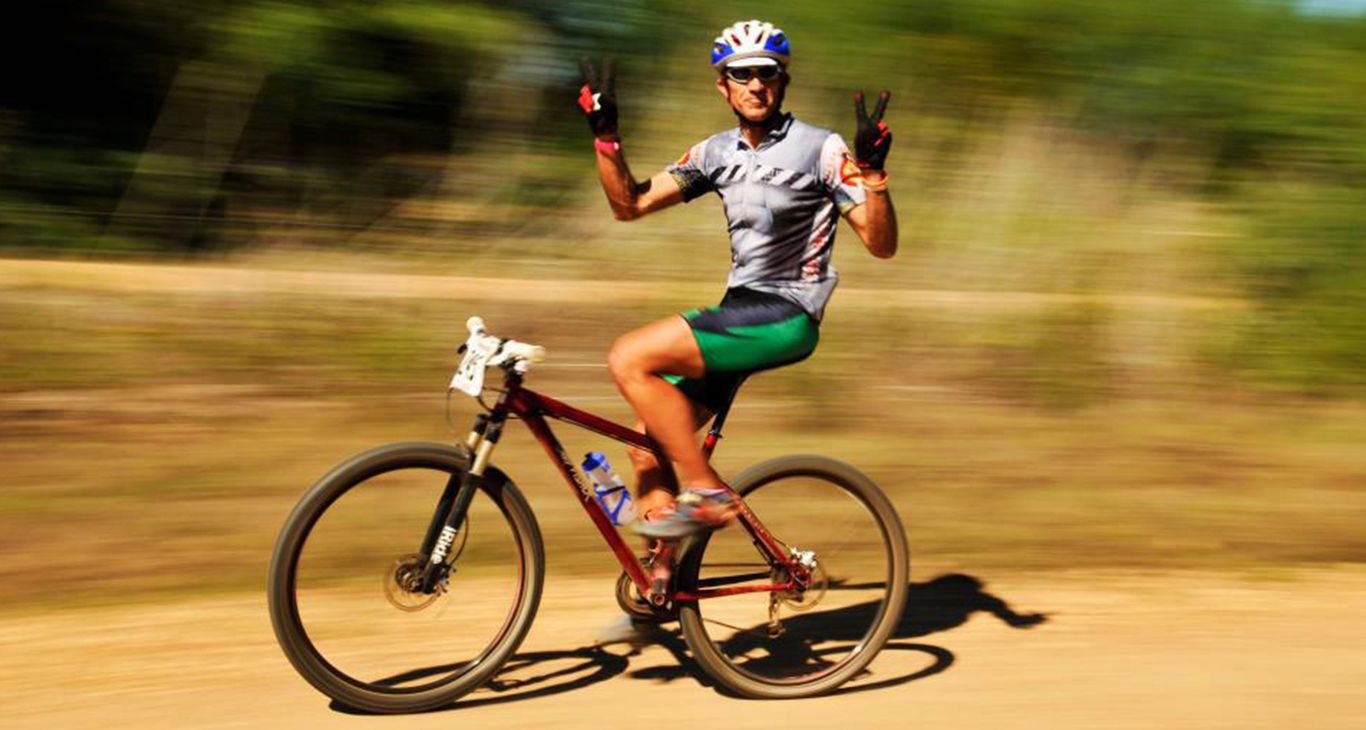 LEAVE COMMENTS
We are here for you if you need any assistance.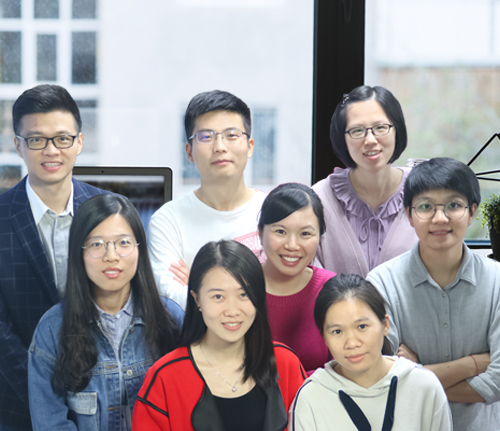 Please leave your name here.
E-mail is required for further contact.