RIDER PROFILE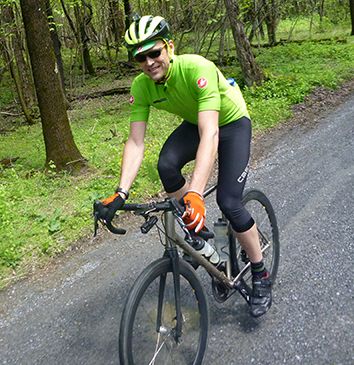 Name : Hans Lellelid
Origin :USA
Information : Age 40, 6'1" (185cm), 175lbs (79kg)
SPECIFICATIONS
BIKES
Frameset 1: Hongfu FM166 built with Sram Force 10-speed
Frameset 2: Waltly custom titanium gravel frame with SRAM Apex 1x11
Frameset 3: Waltly custom titanium road frame with SRAM Force 1x11
Frameset 4: Cobalt bikes custom paint scheme with SRAM Force 1x11
Frameset 5: Advocate Hayduke w/ IMBA limited-edition paint scheme, SRAM GX 1x11
Frameset 6: Jamis Renegade Exile 42cm with SRAM Force 1x11
WHEELSET 1
Rims : Light Bicycle R45 28H

Hubs : Novatec D712SB/D711SB
Spokes : Sapim CX-Ray
WHEELSET 2
Rims : Light Bicycle AR36 disc hookless

Hubs : Novatec D792SB/D791SB
Spokes : Sapim CX-Ray
WHEELSET 3
Rims : AR46 disc hooked

Hubs : Hope RS4
Spokes : Sapim Laser
WHEELSET 4
Rims : AR36

Hubs : Hope Pro 4
Spokes : Sapim Laser
WHEELSET 5
Rims : RM650BC14

Hubs : SRAM X0 front SRAM 900 rear
Spokes : Wheelsmith DB14
WHEELSET 6
Rims : AR36 650B 28H

Hubs : Novatec D412SB/D411SB
Spokes : Sapim CX Ray straightpull
Being able to ride means being able to wake up early.
My days start early. It didn't always used to be this way. I vaguely remember a time - before parenting kids, before the weekends got busy, and before the importance of economizing on my ride time was a primary consideration - when I'd go mountain biking after breakfast on the weekend and come back home late for lunch. But not anymore.
Being able to ride means being able to wake up early. The alarm goes off at 5:30 on most weekdays. I drop my backpack at a friend's house and meet up with the group in front of a still-closed coffee shop or a corner convenience store for a 90-minute ride before picking up my bag and riding to work.
Sometimes I swap out for my gravel wheelset and take the long way to work, riding singletrack that would be more fun on a mountain bike but the drop-bar bike makes for a great challenge. The alarm goes off much earlier in the morning when I'm driving a couple of hundred miles to a gravel race. My backpack is starting to wear out at the edges from scraping trees or the dirt on the trail when I crash. I have to be careful as my work laptop is in there and I don't think my employer would understand if I had to explain how it broke in a fall.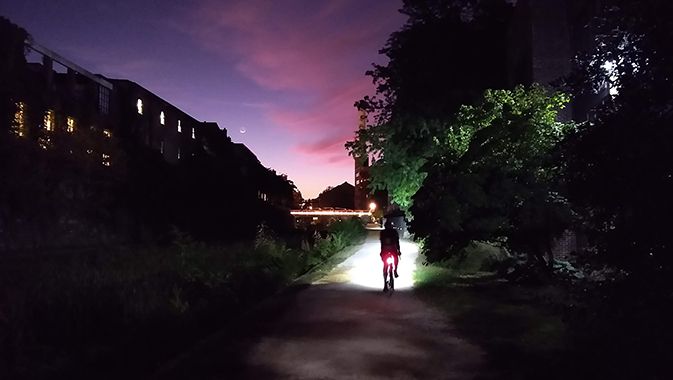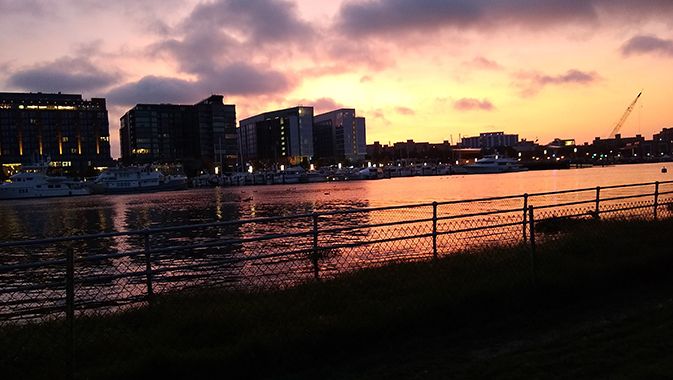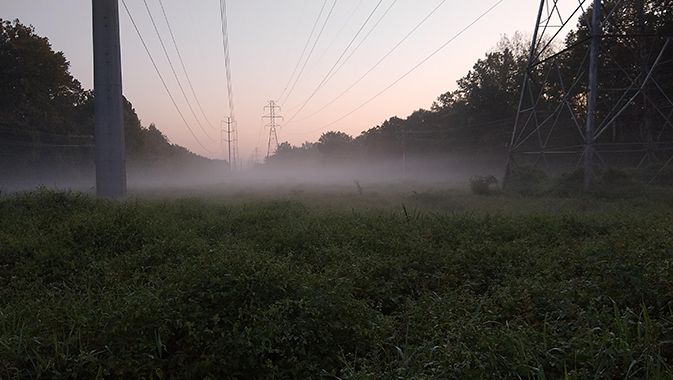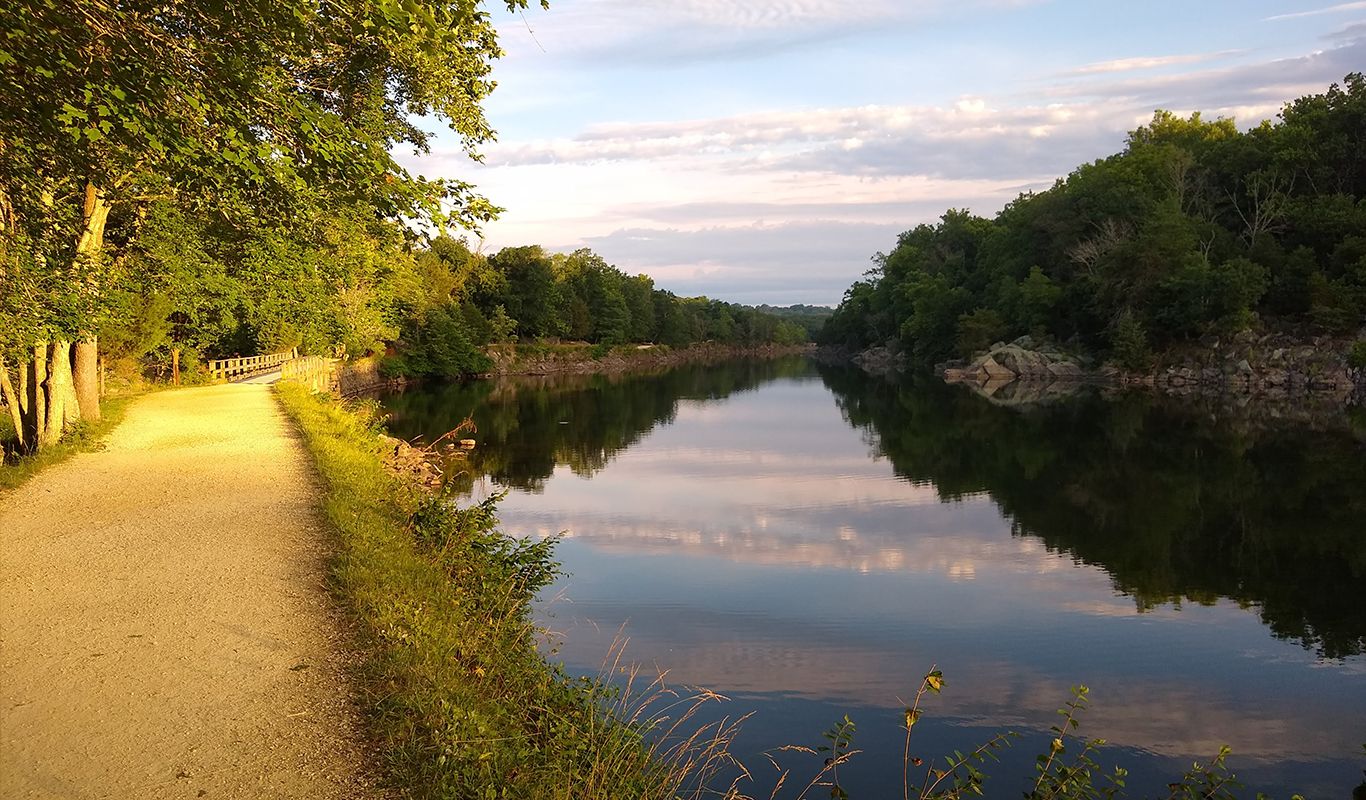 I love everything about cycling.
Mostly, I love that cycling brings back memories of my childhood - riding usually-dirt roads in Madagascar with my dad as a kid; riding to school on the red dirt trails through the tall and tough grasses that the oxen can't eat; riding on my Schwinn Woodlands, my first mountain bike.
I also love the gear. I love building up bikes, designing my frames, and, most of all, building wheels. There's a calming rhythm of the process, a satisfaction of doing something so manual, and the promise of the dramatic bike transformation that new wheels can enable. I started building wheels a decade ago, firstly with inexpensive alloy rims - lots of Kinlin wheels. Through a lot of reading and practice, I achieved a level of proficiency. Eventually, I decided to splurge and build myself a set of carbon wheels.
After a lot of research, I chose Light Bicycle rims. In the following years since, I built wheels with a half dozen different brands of carbon rims, from both Taiwan and mainland China, but the only ones that have been consistent in their build quality and completely trouble-free have been Light Bicycle rims. At this point, I've proven to myself over and over again the durability of carbon, so almost all of my wheelsets are carbon, and all of my carbon wheelsets use Light Bicycle rims.
Over the past 6 years, I've expanded to building wheels for friends of mine. I usually offer to build up wheels in exchange for a 6-pack of beer. I love the quiet of the hands-on work almost as much as I love those wheels in the quiet of those dirt trails that I'm taking to work.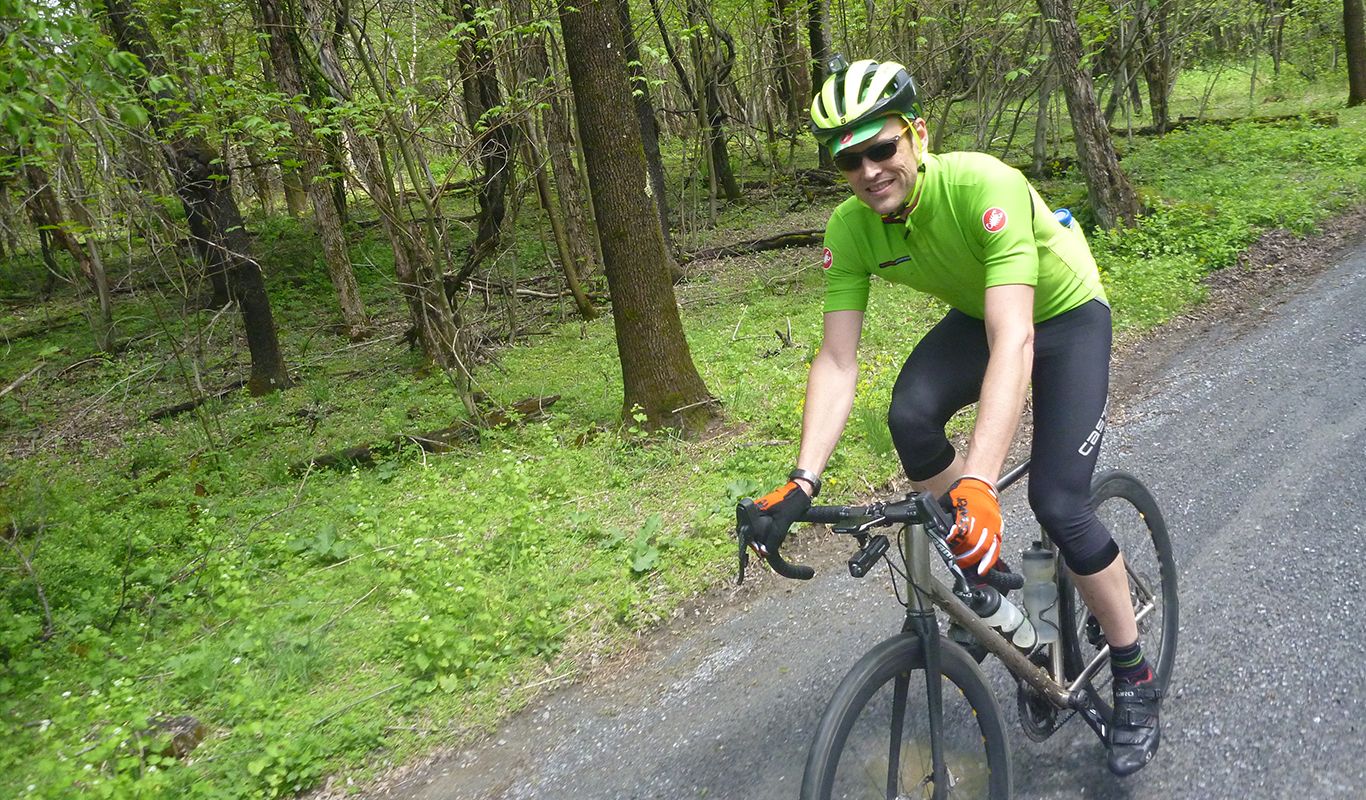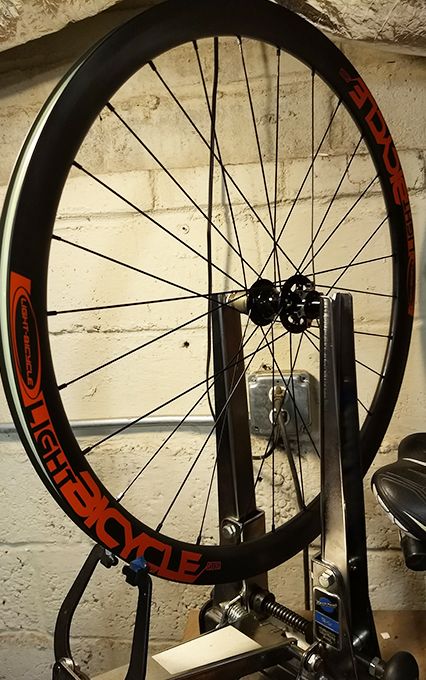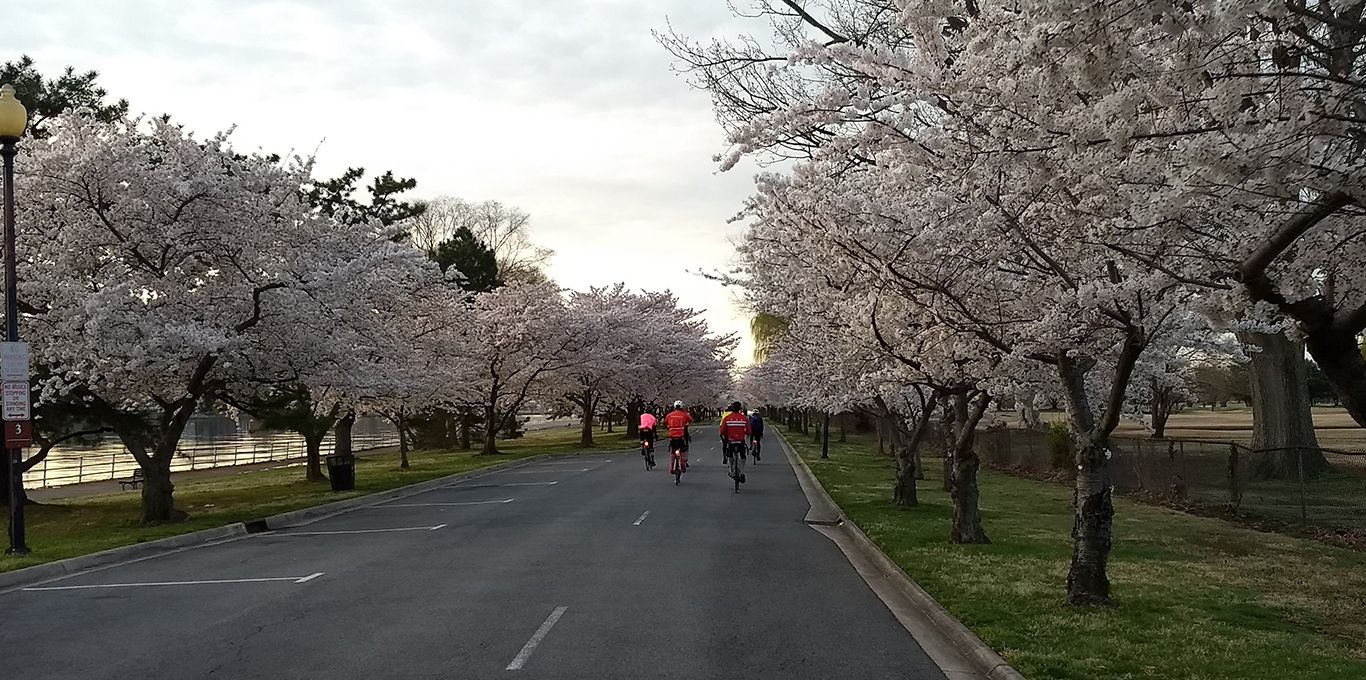 My experience with Light Bicycle started with their flagship R45 rims.
I ordered R45 rims back before tubeless carbon rims were a thing and before disc brakes had fully taken off, but I was an early adopter (of both technologies, though I used these rims with tubes).
While LB didn't yet offer disc-only rims, it was possible to order the rims without a brake track. The 3k weave was beautifully done and a wonderful complement to the matte black bike frame I was riding at the time. I was concerned with budget, so I was using Novatec hubs w/ EZO bearings for these. While my go-to hubs are now Hope hubs, to be fair to Novatec, those hubs never presented any problems and never required any maintenance.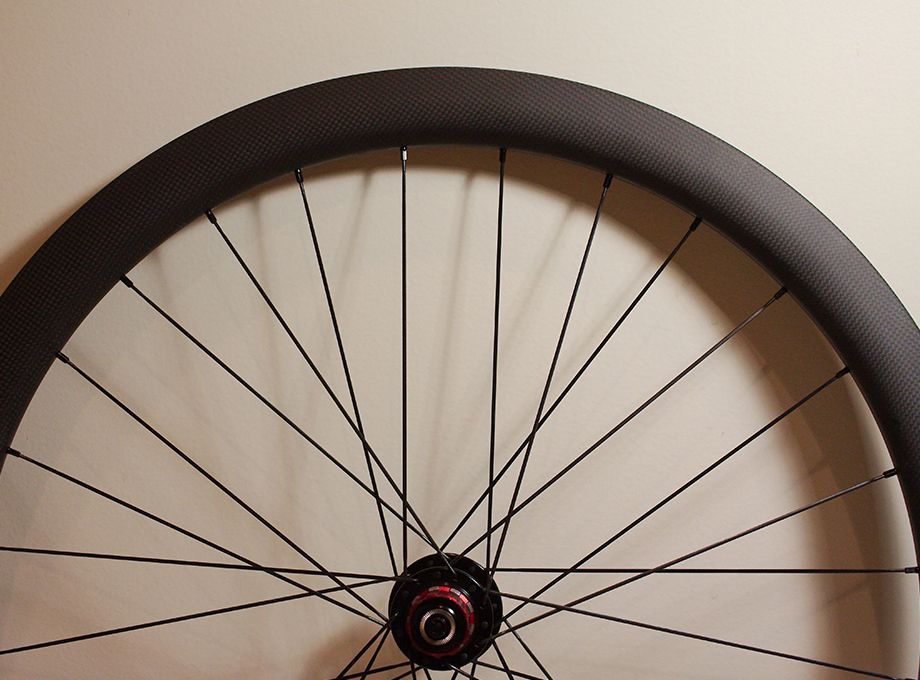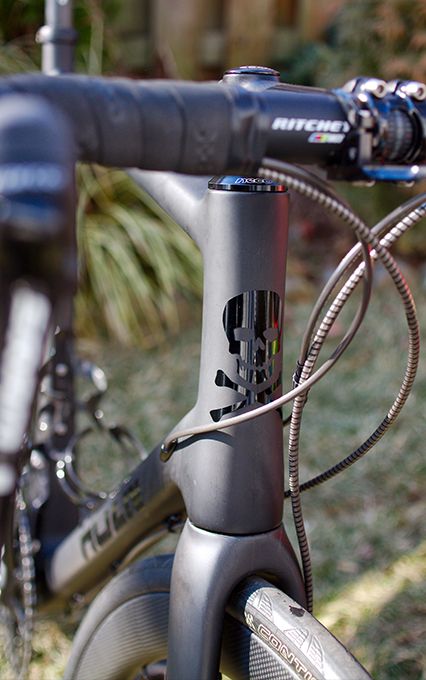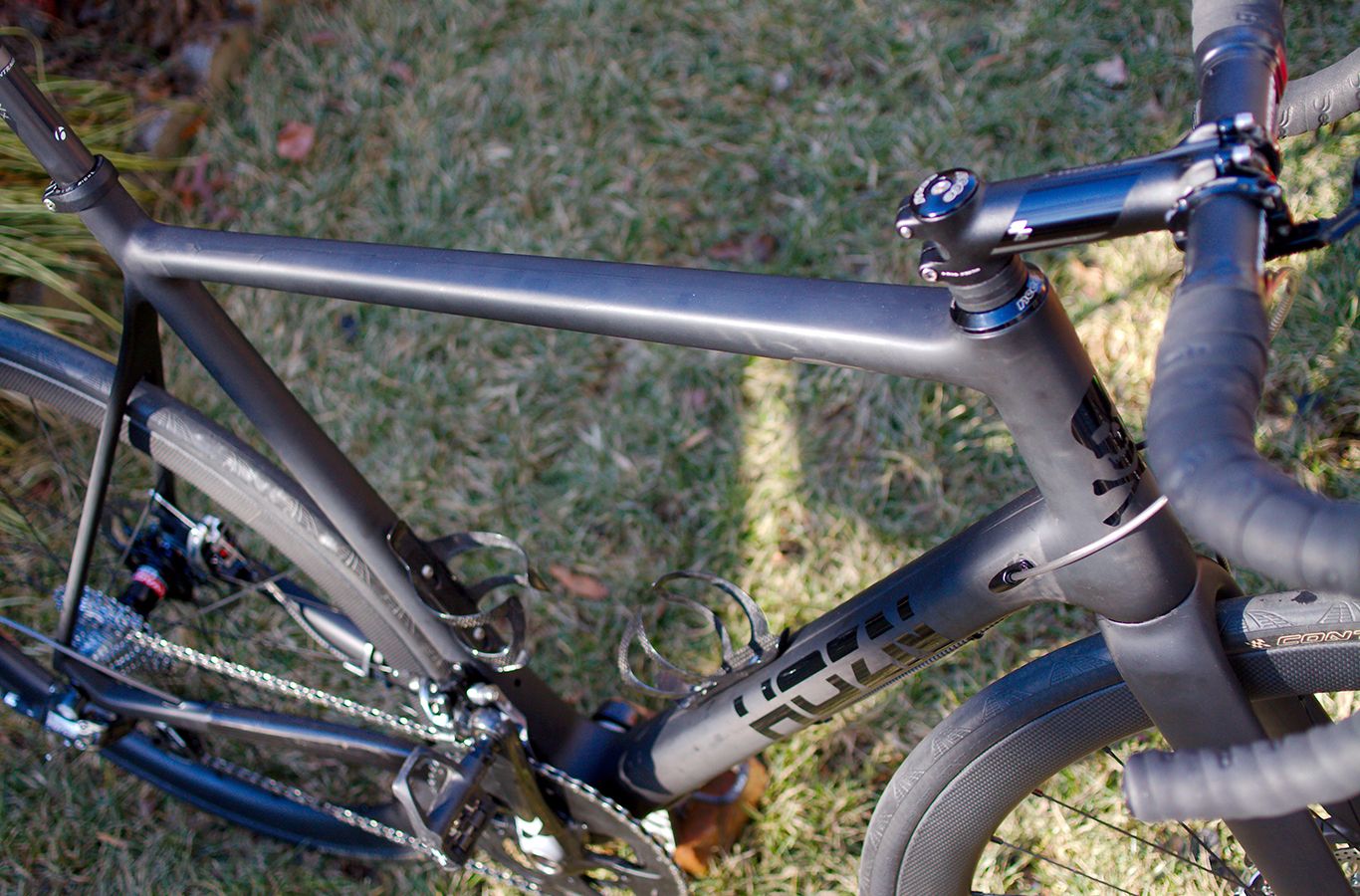 My experience with Light Bicycle expanded quickly from there. My next set of LB-rim wheels were my first gravel wheelset. After destroying a high-quality set of alloy gravel rims in a creek crossing at a nearby gravel race, I decided to switch carbon rims for the gravel bike - hookless carbon rims specifically. LB AR36 were offered in hookless, and I chose the orange rim decals, which haven't always exactly matched my bike but have always been fabulous.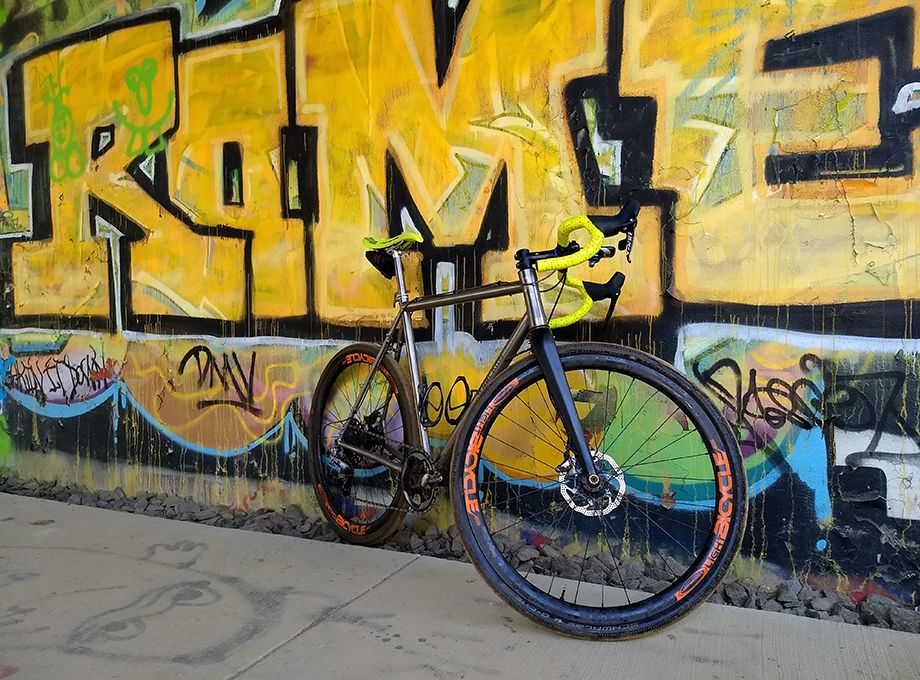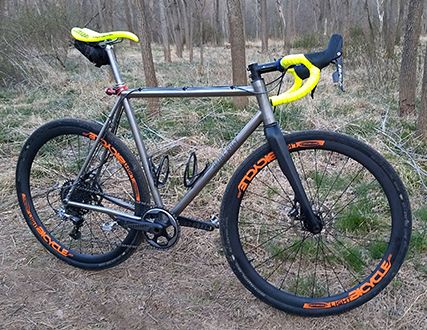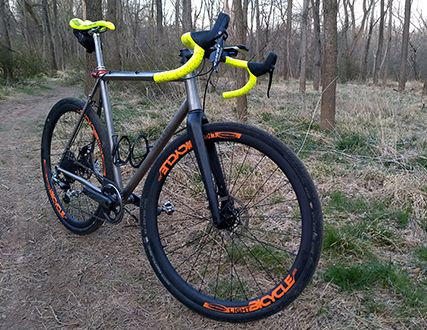 Having proven the durability of these wheels in multiple races, I then built a set of 46mm-deep rims for my road bike (these wheels have moved between different frames now), 50mm-wide 27.5" rims for my mountain bike, and a new set of 36mm rims laced to Hope Pro 4 hubs as my main commuter wheelset for my gravel frame.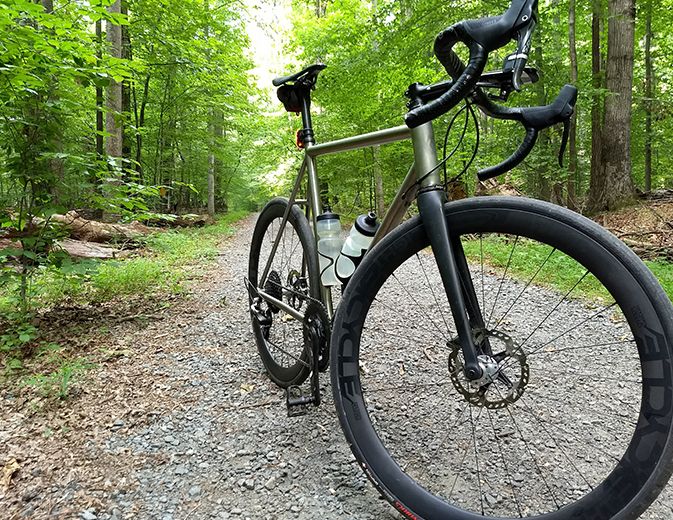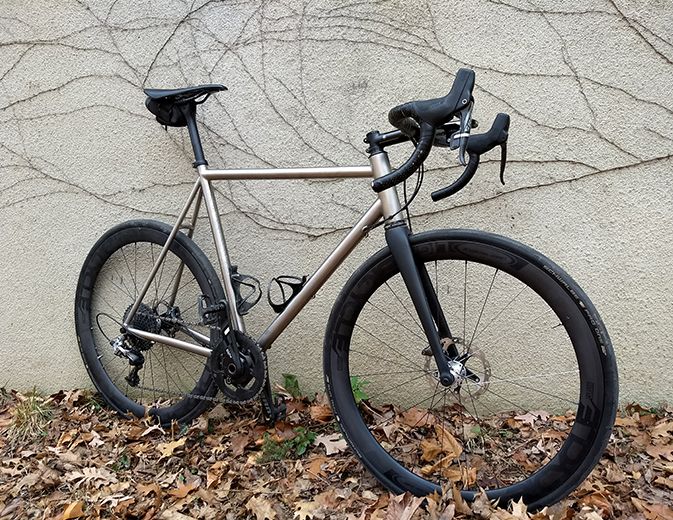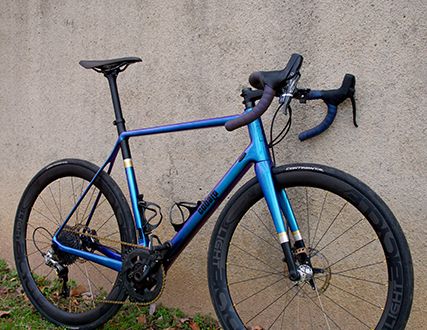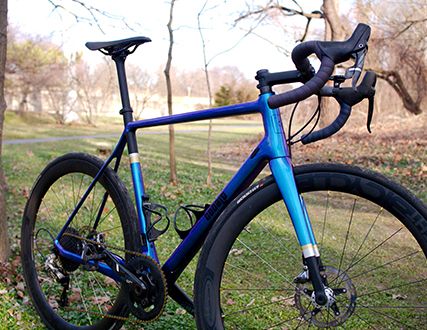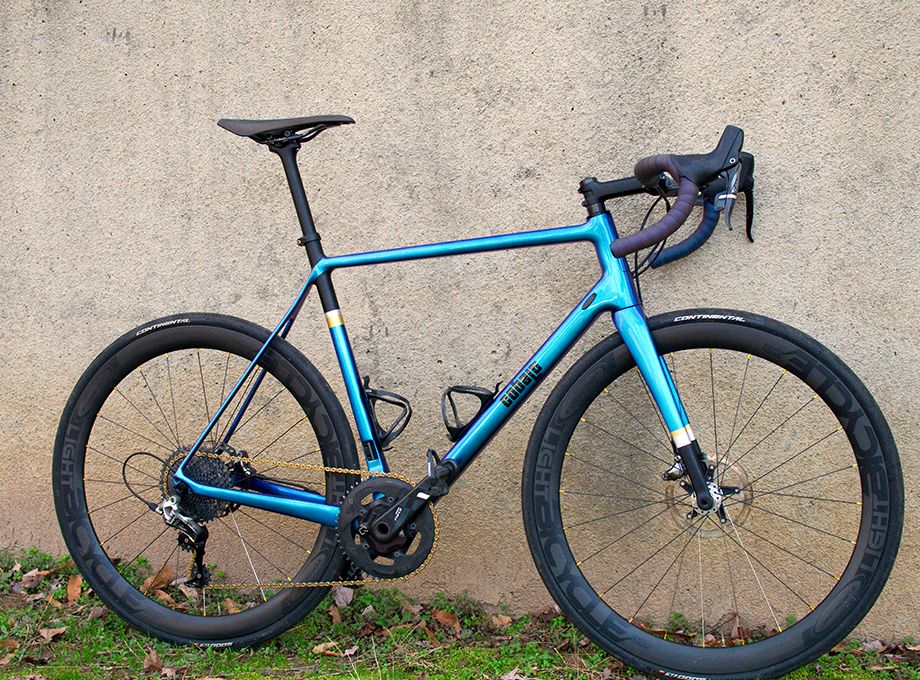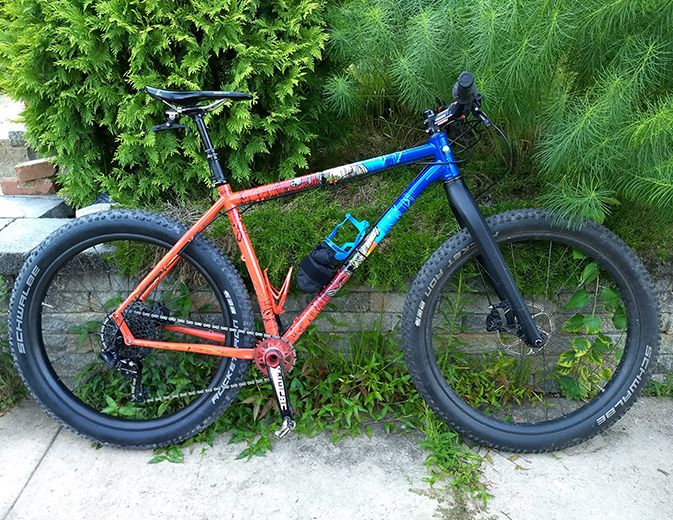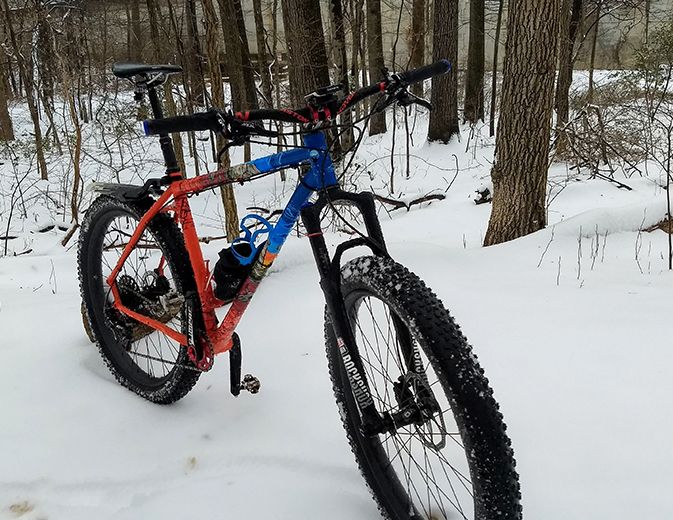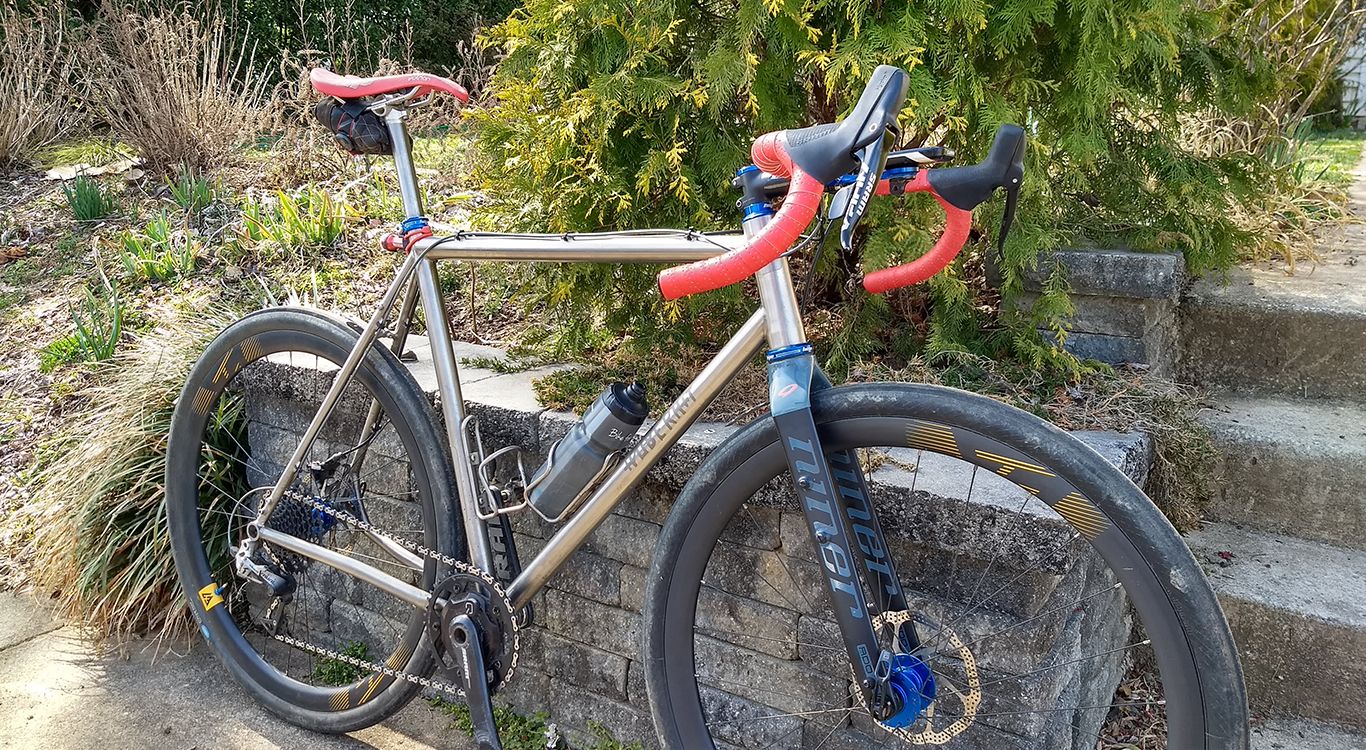 And finally, as my kids get older and are taking cycling seriously themselves, I have yet more reasons to build Light Bicycle wheelsets for them. My oldest son's new road bike (and cyclocross bike) has LB AR36 rims in 650B size. The best part of this, and - if I'm honest - the part of all of this that I love most is that he helps me build wheels now.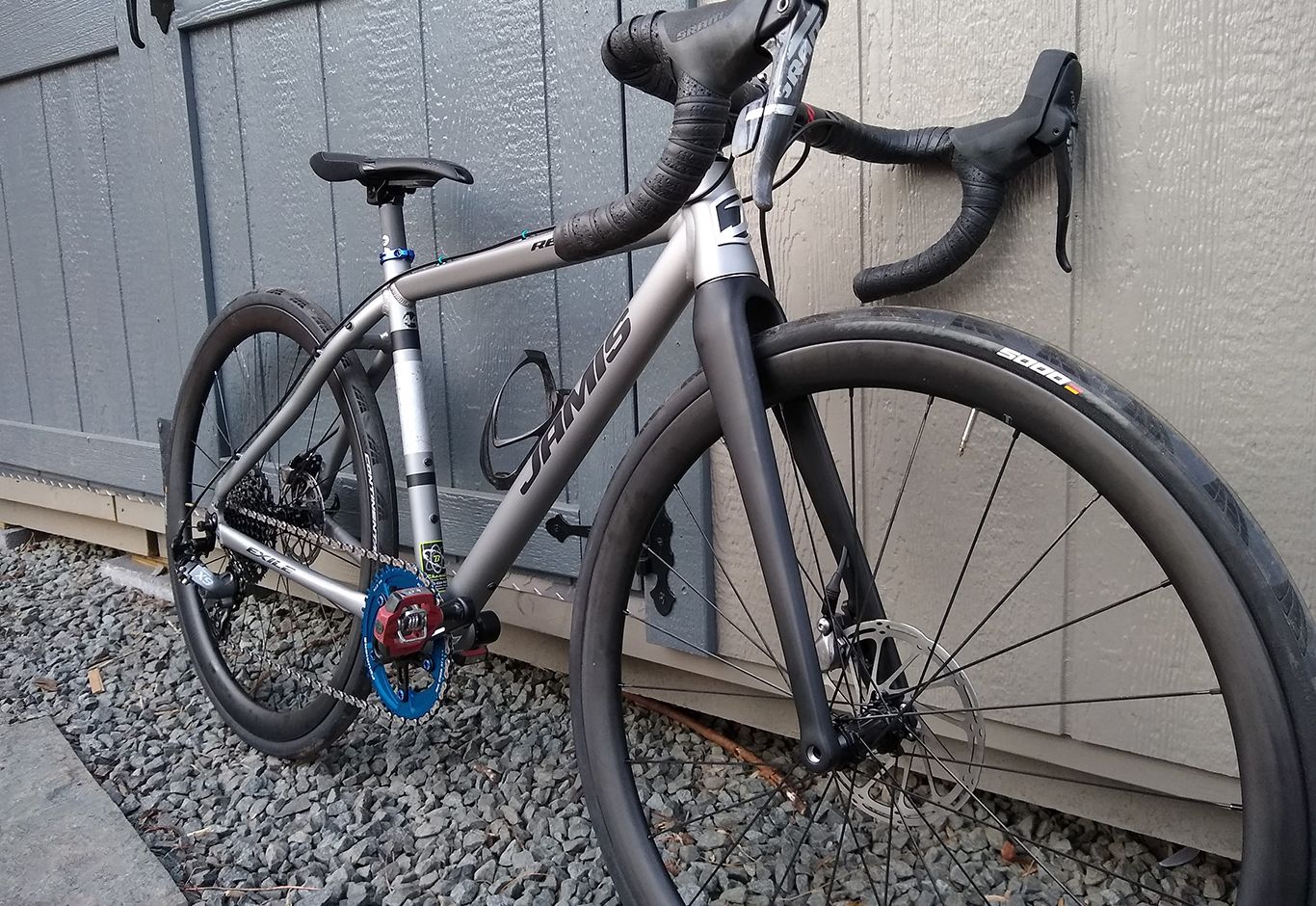 LEAVE COMMENTS
We are here for you if you need any assistance.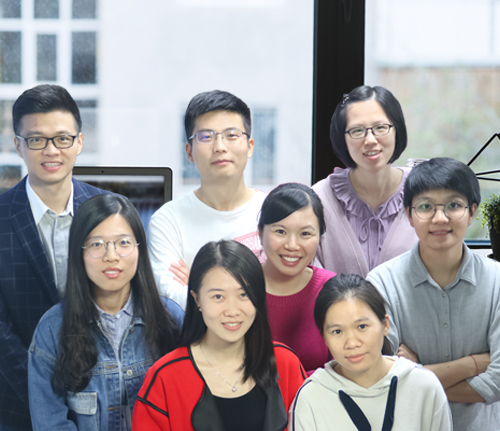 Please leave your name here.
E-mail is required for further contact.