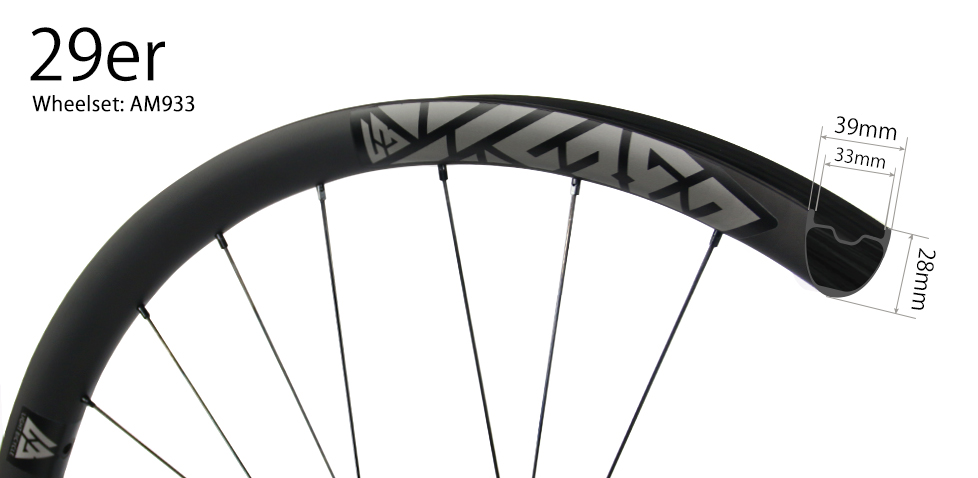 Hand-built carbon AM933 asymmetric 29er mtb Enduro wheels tubeless compatible
Wider, stronger and stiffer. When aggressice riding in in your DNA, the AM / EN 933 is the rim to answer the call. Plus, with two different layup types to, this rim is designed to meet the demands of everyone from all-mountain shredder to enduro racers.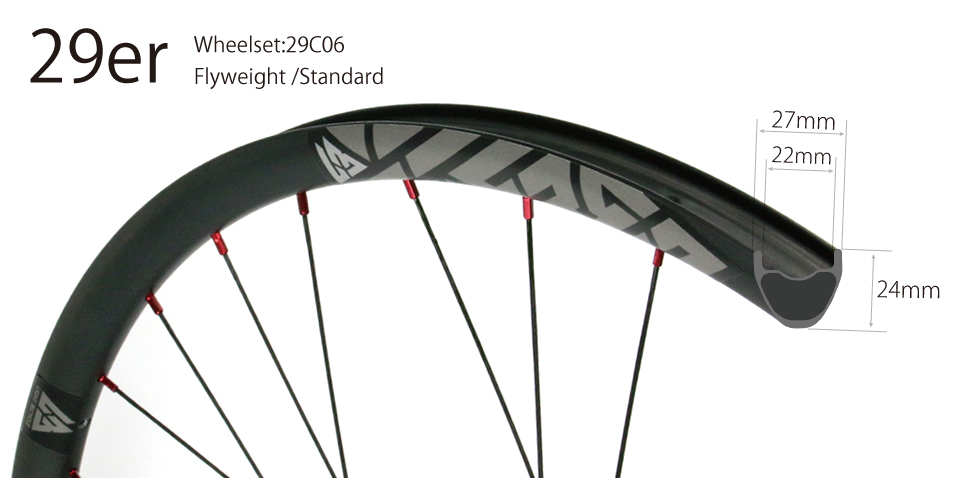 beadless carbon 29er XC light weight mtb tubeless wheelset hand-built 27mm wide
The 29er size & 27mm wide makes it best for tire stability, minimal rolling resistance and perfect tubeless seal. It is the best choice for XC riders who looks for a no compromise, strong and light mtb wheels.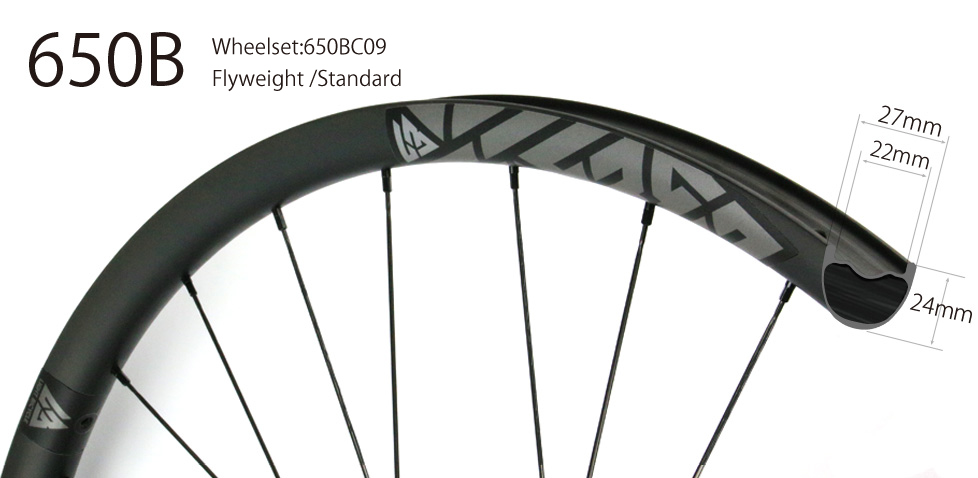 Hand-built carbon 650B cross country light weight mtb wheels tubeless compatible 27mm wide
The 650b cross country wheels are lightweight, durable and stiff. It is tubeless compatible and offer high performance to 650b XC race bike, cross country and marathon.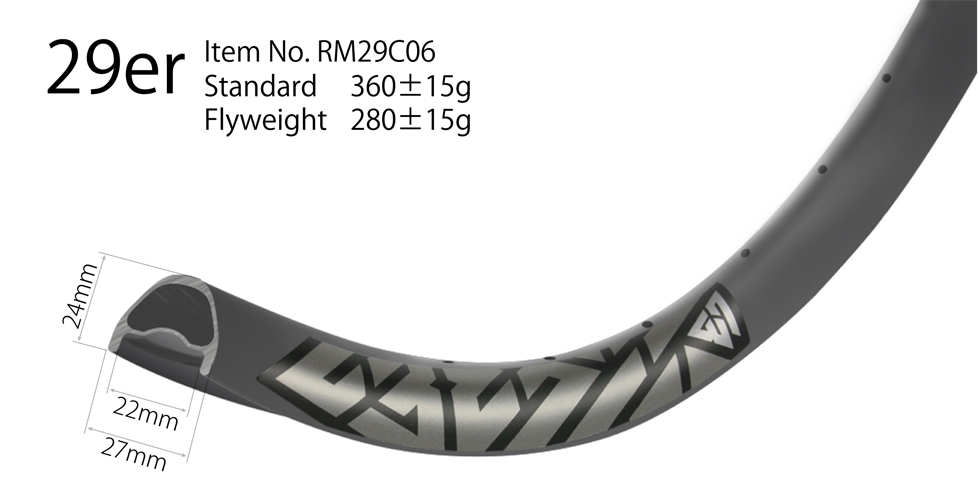 bead hook-less rims carbon 29er light bike rim tubeless compatible
For new carbon 29er rim is bead hook-less, it is light & stiff. It is specially designed for customers who likes to build light weight wheelset & bike.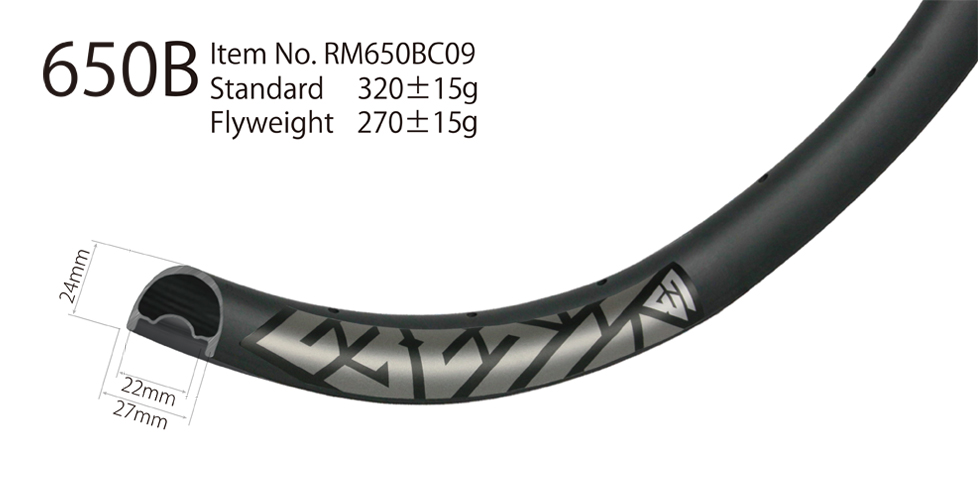 XC 650B mountain bike hookless 27mm wide cross country rim tubeless compatible
This new 650b rim carbon XC is our lightest 27.5 rim, the best choice for light 650b carbon wheel. It is with beadless(but bead lock) design, will provide stiff & safe riding on your 27.5 hardtail bike.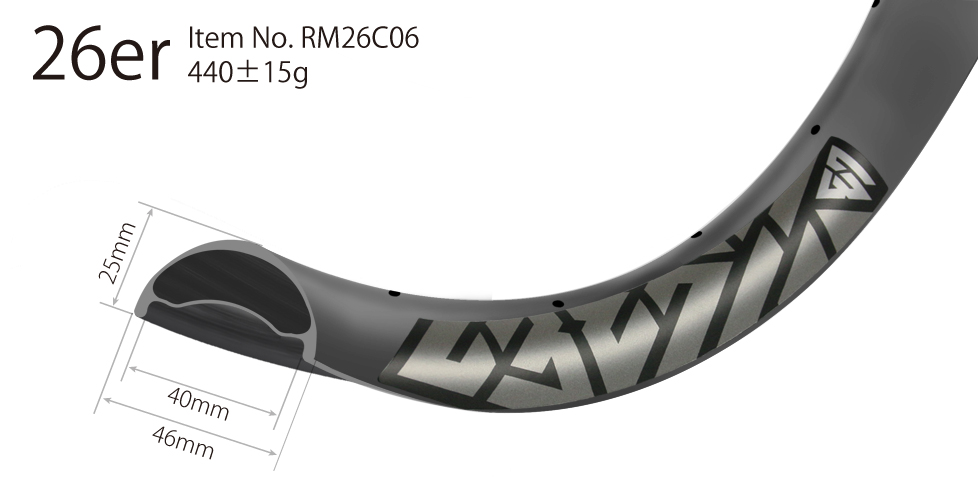 Carbon beadless 46mm wide 26 inch plus rim for more traction tubeless compatible
This plus 26 inch mtb rim is a better option for shorter riders. And many 27.5 bikes can swap in 26+ wheel tyres to provide more float and traction.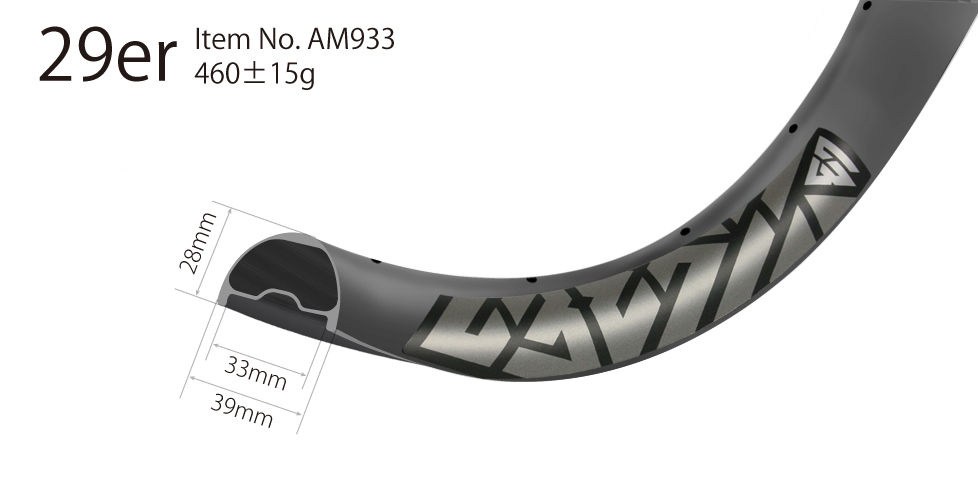 AM933 asymmetric rim profile carbon 29 inch carbon rims mtb
The asymmetric 29er rim allows for equal or close to equal spoke lengths to be used on the drive and non-drive sides of the wheel. The result is equal tensioning on all spokes and a stronger wheel which requires less truing than a traditional rim. Our asymmetrical 29er mountain bike rims represent the pinnacle of our engineering, and are manufactured by a specific department in our facility.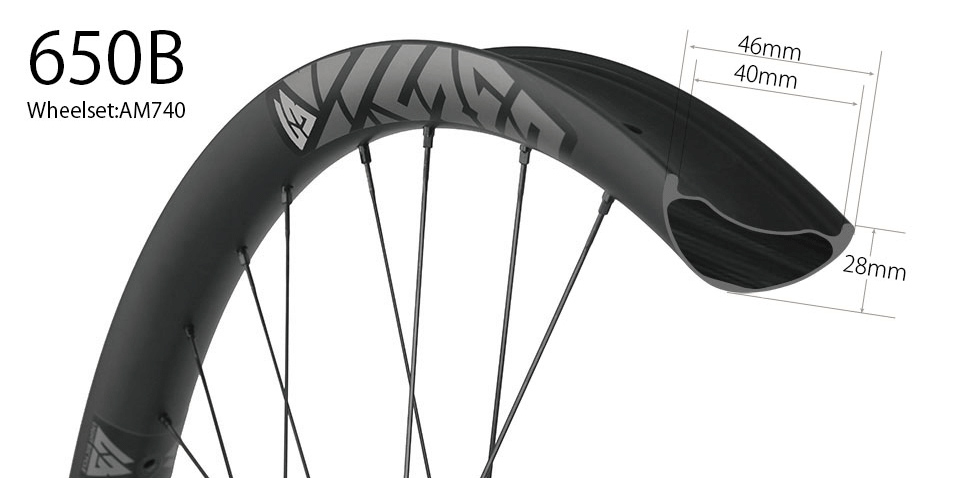 Hand-built carbon AM740 asymmetric 27.5 inch mountain bike 650b wheels 46mm wide tubeless compatible
Carbon asymmetric bike wheels are light, laterally stiff and impact resistant, resulting in perfect handling and superior ride quality. The 46mm wide unique asymmetric rim profile and hand built balances drive and non-drive side spoke tension, to create a more durable mountain bike 27.5 inch wheels.